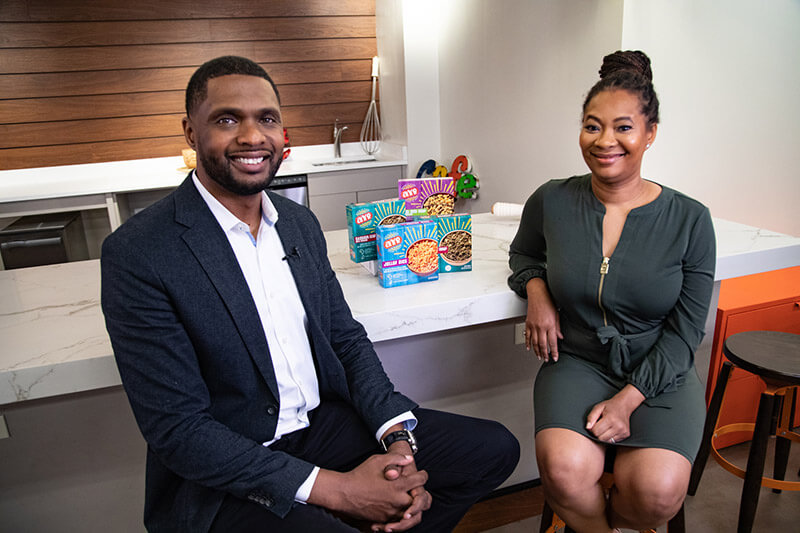 "Ayo" means "joy" in Yoruba, the language of Southwestern Nigeria. That's precisely what Perteet and Fred Spencer have brought stateside with AYO Foods, their authentic and nutrient-dense line of West African classics.
From Egusi Seed Soup to Jollof Rice, AYO's slow-cooked meals bring pure comfort to your table in no time. It's a natural extension of the Spencers' foremost passion — sharing delicious meals and laughs with loved ones. Meanwhile, they're equally focused on enriching the communities that have inspired their products. In partnership with Girl Power Africa, the Moonboi Project has cultivated 15 acres of farmland to create new income opportunities for the women of Liberia.
Recently, we caught up with Perteet and Fred to learn more about their journey and hear their advice for fellow entrepreneurs.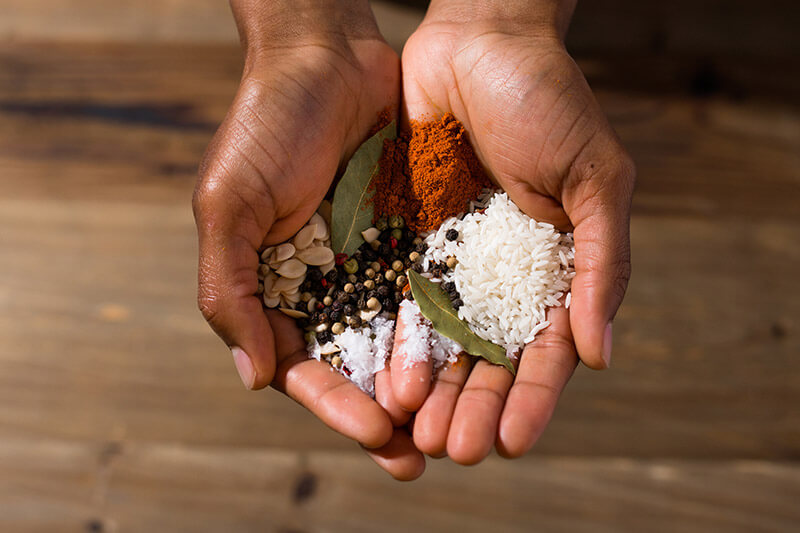 01 Why did you start AYO Foods?
AYO was inspired by our Liberian family and a desire to bring the foods we enjoy at home to more American tables. West African food is special in that it is marked by unique, nutrient dense ingredients and bold, incredible flavors. Still, it's challenging in our busy home to enjoy it regularly, because our cuisine calls for lengthy, layered cooking processes. On top of that, it's hard to find essential ingredients like sorghum leaves and egusi seeds.
We felt like eating West African dishes shouldn't be relegated to special occasions — we aspired to move this cuisine from sometime to anytime. There was an unmet demand in CPG [consumer packaged goods], so we decided to bring the joy of West African cuisine to the mainstream grocery space.
02 What obstacles did you face along the way?
We launched in July of 2020, so we faced the headwinds of launching a new cuisine during a global pandemic. We had to think really hard about how we built brand trials and meaningful connections with consumers in an environment when many traditional vehicles were out of scope. Ultimately, I think it made our business stronger.
From bringing partners into our homes via virtual cooking classes to partnering with leading West African chefs like Eric Adjepong, we made our business better — because we had to!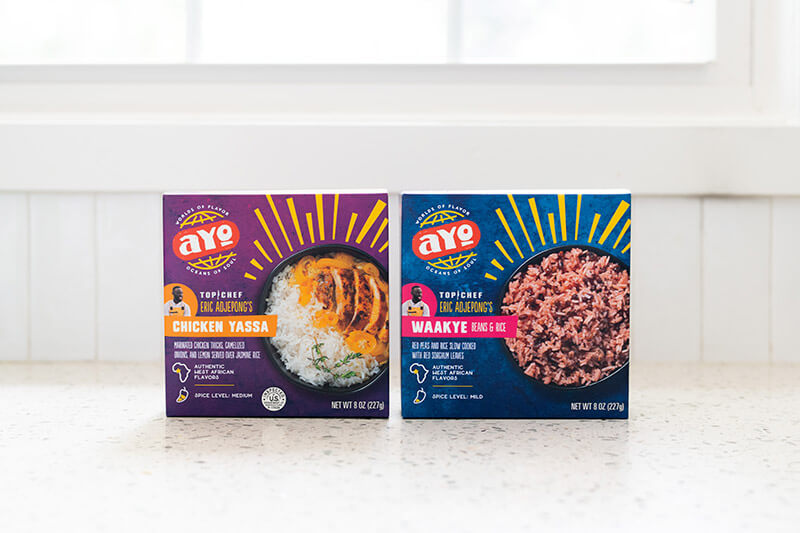 03 What lessons do you have for other entrepreneurs?
We are continuously in learning mode, and that's one of the most rewarding things about being an entrepreneur. Still, there are a couple of lessons in particular that have been pivotal to our success:
Be nimble. We've seen too many companies — both large and small — lose ground because they were unwilling to adapt to changing marketplace dynamics. Stay focused on the big "why" that inspired you to launch your brand, but remember that there may be some minor winds in the road from your original map. By remaining agile, you will be better positioned to capitalize on opportunities.
Create a community that will help to amplify your brand. The most successful brands don't exist in silos. Identifying partners with shared values will help you punch above your weight as a small brand.
04 What's on the horizon for AYO Foods?
We're so excited to celebrate the flavors of West Africa with our SoCal friends via our partnership with Bristol Farms. You can expect exciting things ahead as we continue to spark joy in the aisle through new partnerships (more on that soon!), and innovative products like AYO Hot Sauces that take us beyond the frozen section.
Of course, our business only exists if we are delivering against the needs of the AYO family, so if there's something you want to see, please, please let us know!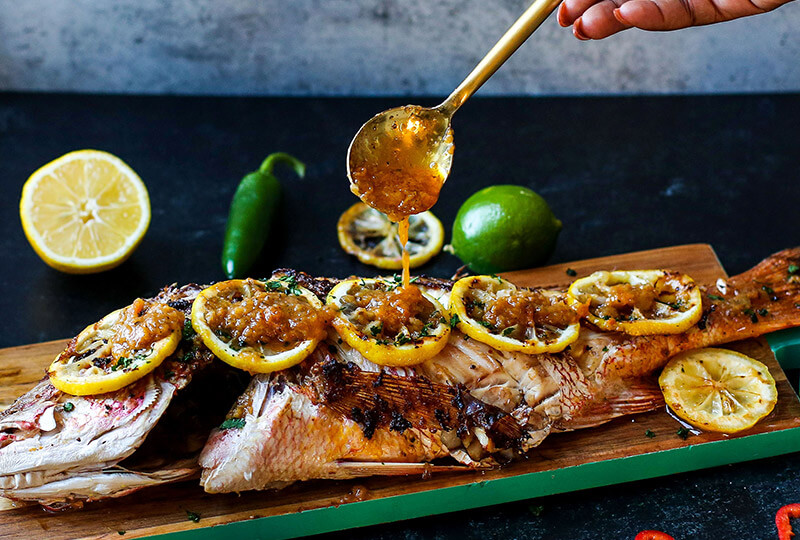 05 How do you keep work/life balance? What drives/inspires you?
Honestly, we are still figuring it out! As a husband and wife team, there are definitely mornings where we wake up talking about frozen trucks in transit and upcoming production runs. Start-up life can be incredibly demanding and we have accepted that balance may look a bit different for us as a young, fast-growing brand. That being said, we're not shy about communicating what we need. Sometimes we need a bit more spousal support and a bit less of a co-worker dynamic. Beyond that, we work really hard to be fully present when we are at home with our girls, ages 8 and 10.
We are driven by the opportunity to create a more inclusive grocery aisle, one that celebrates the unique flavors and traditions of our country.