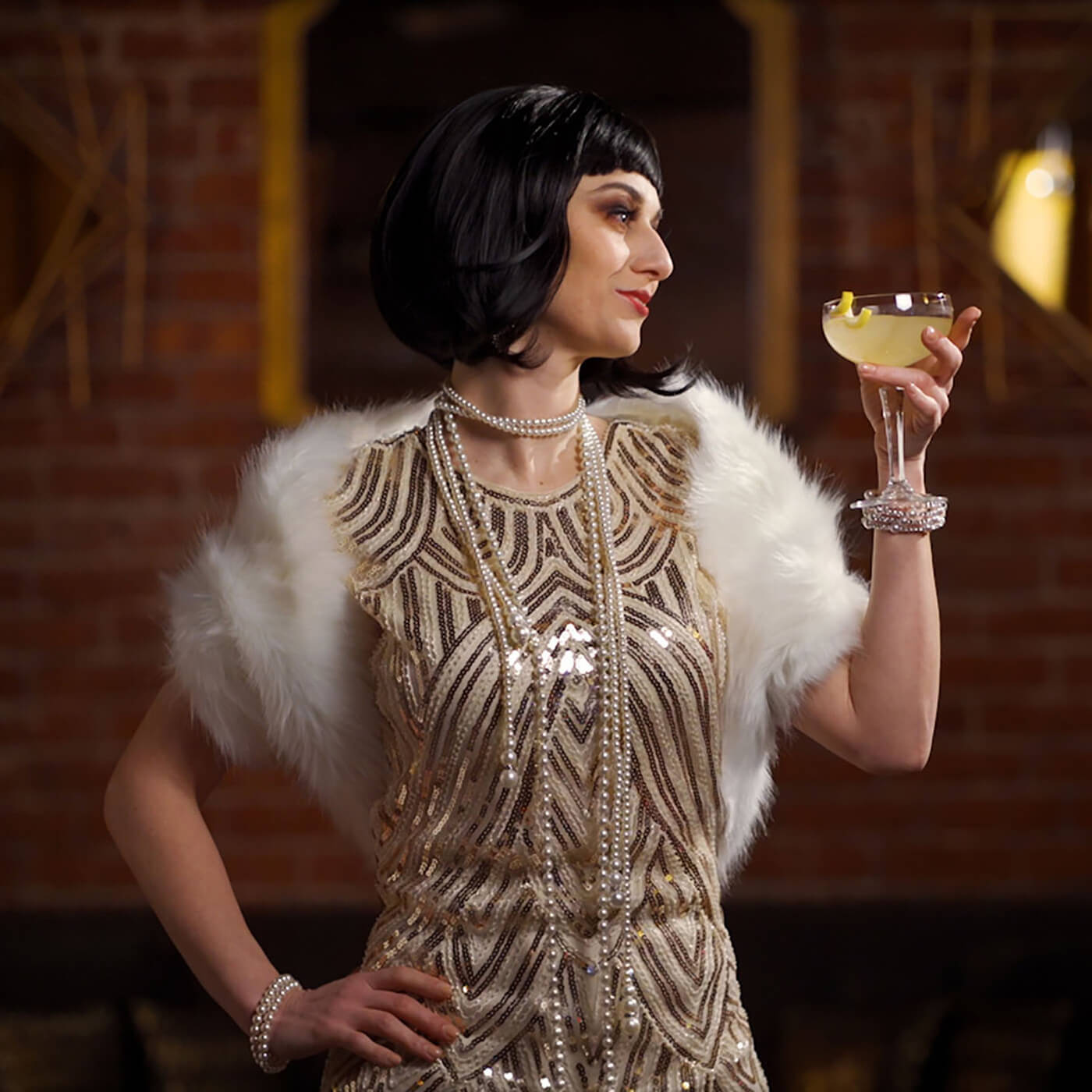 Rebecca Styn's speakeasy was a smash hit, but she couldn't serve cocktails during quarantine. Inspired by history, the entrepreneur adapted by modifying her recipes into sophisticated, spirit-free drinks.
Blind Tiger skips the alcohol and unnecessary additives while delivering the defining notes of your favorite libations. Sweetened with organic cane sugar and honey, these all-inclusive beverages can be enjoyed straight or mixed with liquor for an effortlessly complex sipper. From the Bee's Knees to the Sidecar, Blind Tiger ensures that everyone can celebrate together.
Recently, we caught up with Rebecca to learn more about her journey and hear her advice for fellow entrepreneurs.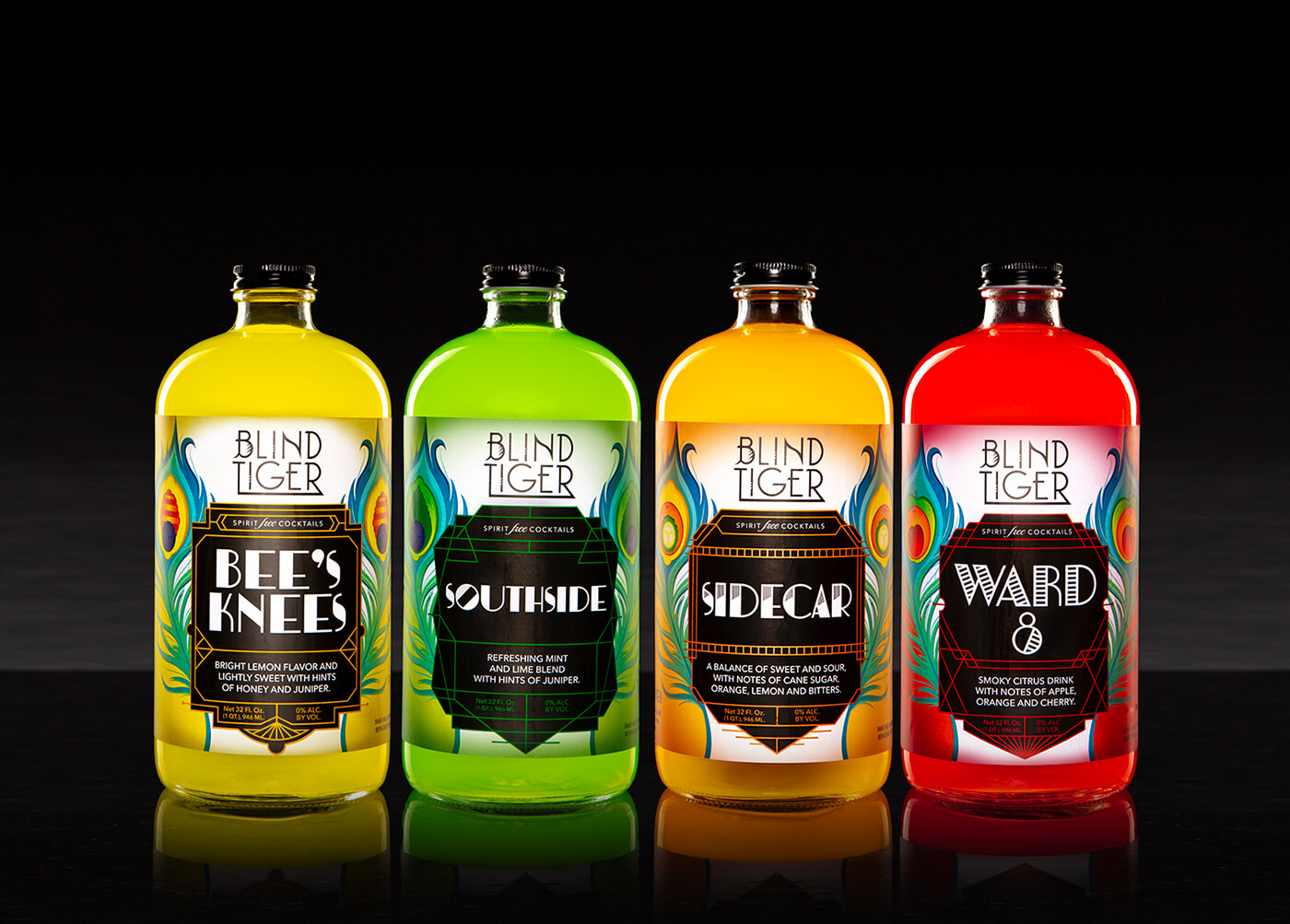 01 Why did you start Blind Tiger?
Five years ago, I opened a speakeasy-style restaurant in Erie, PA called Room 33. We were known for our craft cocktails, but the pandemic forced us to switch to takeout-only in March of 2020.
At the time, Pennsylvania bars weren't legally allowed to sell alcohol to go. We had to pivot — similar to the Prohibition era — and provide non-alcoholic drink options. Our team embraced the challenge, delivering top-notch spirit-free cocktails that mirror the flavors of the original, less the alcohol. The result: a sophisticated non-alcoholic cocktail with all the defining flavors, with or without the spirit.
Recognizing a significant gap in the non-alcoholic space, we set out with a mission to enhance the limited dry options offered at bars and events. We wanted to help those not drinking feel part of the occasion. Our drinks mirror their finely crafted alcoholic counterparts — they can be served alone or used as a mixer with your favorite spirit. 
02 What obstacles did you face along the way?
Where do I begin!? Although I had been in the hospitality industry for years, I had never actually brought a CPG product to market. That was a major learning curve for me.
I had a lot to learn in a very short time. The most significant hurdle was finding a contract manufacturer that could produce our recipes. There are so many different types of fill — including hot-fill, cold-fill, tunnel pasteurization — and each manufacturer is completely different. Plus, there are not many manufacturers out there that are willing or able to work with startups. It took us some time, but we finally found a great fit that was local to us.
There have been many ups, downs, and mistakes in the process, but it's been an incredible journey to date.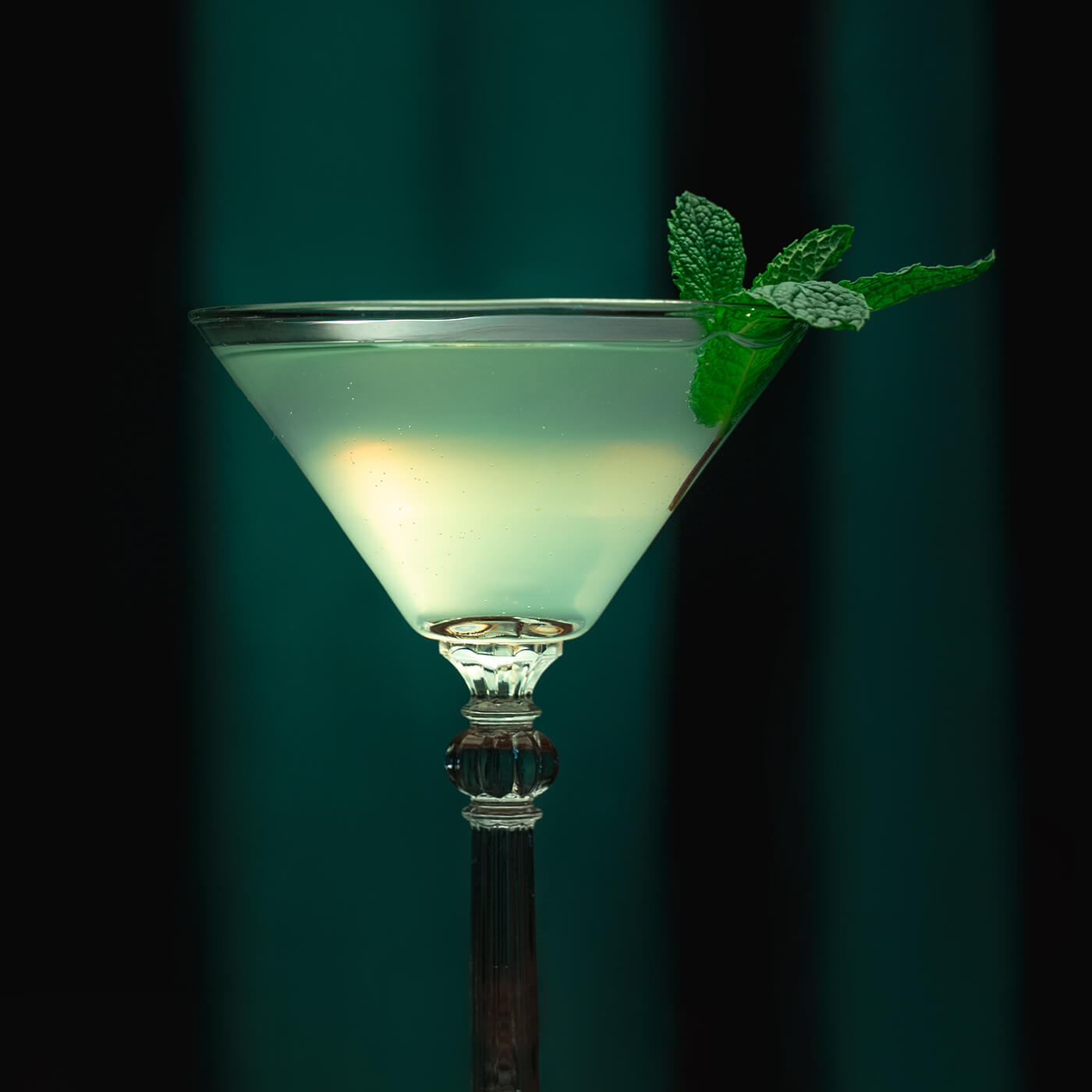 03 What lessons do you have for other entrepreneurs?
Don't ever be afraid to fail! If you're not failing, you're not learning, and that's essential to building a business.
As an entrepreneur, you may feel isolated at times, especially when you're just starting out. Try to find a mentor or a partner to help you through the process. One individual can make a world of difference when you're building your business.
04 What's on the horizon for Blind Tiger?
We're building out our team in 2023! I'm already adding a few team members and hope to bring on even more.
In regards to our product, Blind Tiger is currently bottled in 16 oz and 32 oz sizes. We recently introduced an 8 oz slim-can option for one varietal and we're looking to make a sampler pack with all four varietals soon. We are also adding two new varietals this upcoming year – these will be announced soon.
In addition, we have a very exciting opportunity that will marry our speakeasy restaurant and our product. Stay tuned for more on that!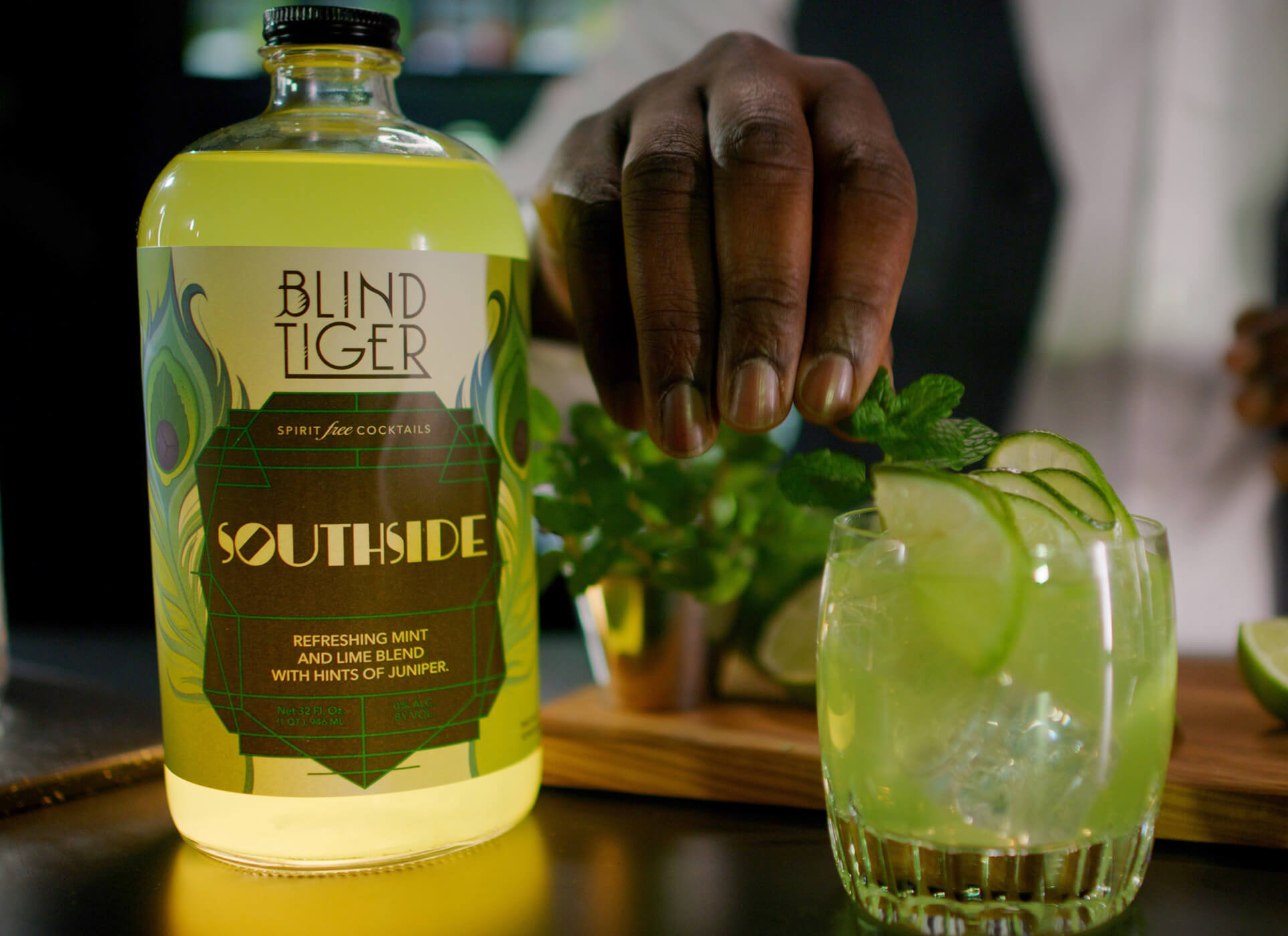 05 How do you keep work/life balance? What drives/inspires you?
Work/life balance is very difficult as an entrepreneur. When I was employed by someone else, I felt I could often leave "work at work." It's very hard to do that today. When I want to take time to relax or do something for myself, I often feel like I should be doing something for my business instead.
I've had to coach myself to take care of me first – this is a daily effort. I know that if I can't take care of myself, then I can't take care of anyone else. So that needs to be a constant priority.
Inspiration is everywhere! I look at my peers that are doing similar work today. I look at history (our brand is all about the Prohibition era) and find constant inspiration in the past.
I'm driven by building an amazing brand with an amazing team. I want to continue on that path and provide a great product while helping others grow in the process.