The folks behind Force of Nature are conscious omnivores on a mission to reclaim the legacy of meat. Robby Sansom and his team spent years studying our food system to launch a "Regenerative Revolution" that goes beyond sustainability to actively combat climate change.
In a heavily corporatized field, Force of Nature has curated an all-star team of farmers, ranchers, and land stewards to make a positive impact on the planet. They honor every part of the agricultural process with their commitment to soil health, animal welfare, and fair partner compensation.
From venison to boar to elk, every animal is raised just as Mother Nature intended. It all amounts to a rare, yet infinitely repeatable, win-win for consumers and the environment.
Recently, we caught up with Robby to learn more about his journey and hear his advice for fellow entrepreneurs.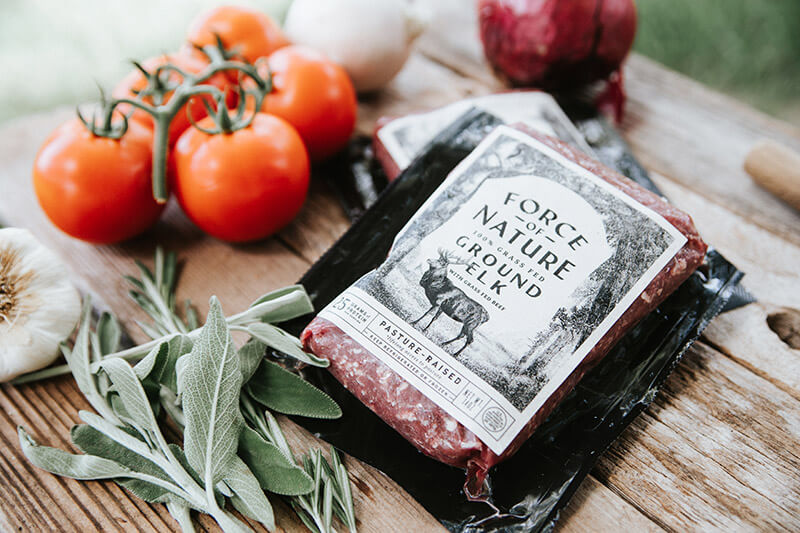 01 Why did you start Force of Nature?
For nearly a decade my co-founders and I have been fighting to improve our agriculture system. There are a myriad of global catastrophes facing our communities, our bodies, and our planet. We aim to reverse those issues by replacing the vicious agriculture system that causes them with a virtuous one that solves them.
That is just what regenerative agriculture is and what it does. Our food system has celebrated commodification, putting the price above all at the expense of everything else. This has resulted in cheap, valueless food with unfathomable hidden costs in the form of environmental destruction, suffering, and compromises to health.
Meat has been made into a scapegoat for this, bearing the blame for the problems of a system designed to pad the bottom lines of Big Food, Ag, Petroleum, Chemical, and Pharma. We started Force of Nature to reclaim the legacy of meat and replace the chemical industrial agriculture complex with a food system that regenerates land, honors animals, serves consumers and creates resiliency — all in the image of Mother Nature.
02 What obstacles did you face along the way?
Nothing has been easy about taking on some of the biggest establishments with the deepest pockets. All too often, they pull the strings over Washington lawmakers. We've always believed that if the game is rigged, then we should play by different rules. That is why we built our company with a focus on consumers. Specifically, we help them better understand the disingenuous claims and hollow promises that have been curated to deceive them. Meanwhile, we give them better access to the food that honors them and the values they hold dear.
The long held belief was that consumers wanted cheap, valueless food. So, at first, it was a challenge to get into stores. But, over time, we've seen incredible success by offering nutrient-dense regenerative proteins. Customers are happy to buy our meat because they know it is rich with integrity and high in nutrition. They're finally getting what they've wanted (and deserved) for years.
It's beautiful and encouraging to see consumers respond in such an overwhelmingly positive manner. People are clearly standing up for their beliefs — effectively voting for a better food system in large numbers.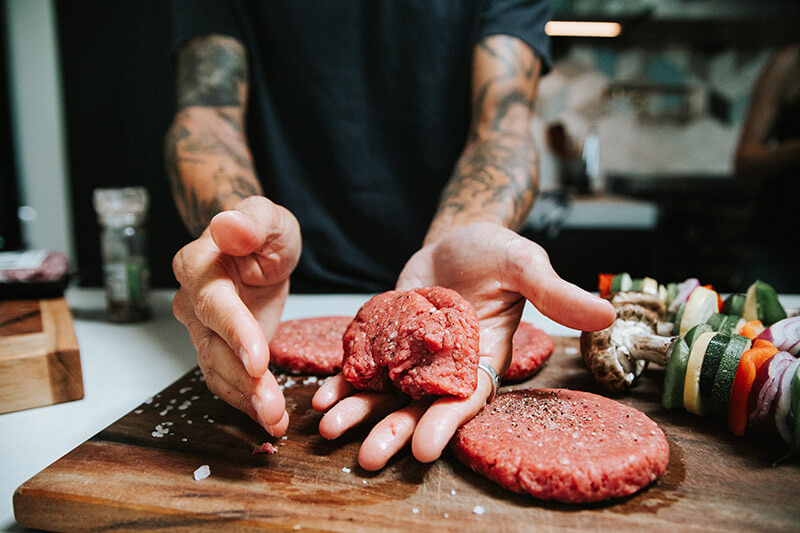 03 What lessons do you have for other entrepreneurs?
Don't give up on your dreams. With that said, you should always be realistic about your expectations. Nothing comes easy in life, and that's especially true in our industry. Most businesses fail because success takes a heck of a lot more than a good idea. You need a tireless determination and a courageous spirit that's willing to take risks and pivot when necessary. You also need a great plan and the right team — people who are equally passionate and obsessed as you, only smarter.
I also suggest challenging your own notion of success. Ask yourself — If you don't achieve your most audacious goal, will you still be proud of your legacy and the lives you impacted along the way?
04 What's on the horizon for Force of Nature?
We're getting ready to launch new category disrupting products that will put certain popular competitors to shame. We're excited to show what we've achieved through our innovation, lofty sourcing standards, and extreme attention to detail. Ultimately, we'll be able to serve more consumers with the food they deserve while supporting even more of the ranchers doing right by their land, animals, ecosystems, and communities.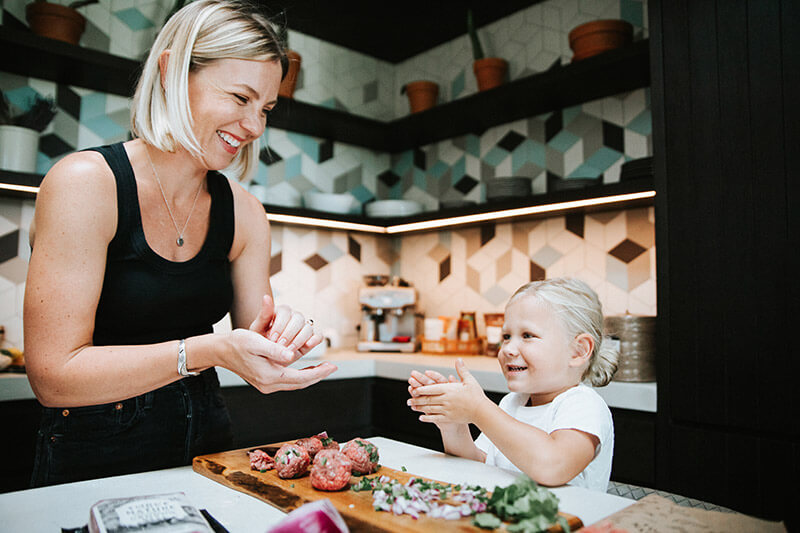 05 How do you keep work/life balance? What drives/inspires you?
I don't have a typical view on this subject. I think a focus on balance puts too much emphasis on managing inherently opposing forces. The truth is, most people spend the majority of their waking hours getting ready for, at, or traveling to/from work. We tend to get a few hours in the evening with family and friends, but if we are striving strictly for balance, most of us have already lost. This is the plight of the individual who is stuck working strictly for a paycheck. For them, balance will almost always be out of reach.
Instead, I believe in fulfillment through synergy between what you choose to do for work and the life you want to live. Do you love what you do for work? Does it energize you? Do you feel proud of what you are contributing to? Is the cause worthy of the time and energy invested? If your career makes you happy and supports the greater good, then you've achieved "balance" in your life.
Many of our social, environmental, and health challenges are tied to the way we cultivate food. Through subtle shifts in our practices, I believe we can mitigate these problems, create tremendous value, and secure our future. Regenerative agriculture is all upside because it's better for people, animals, ecosystems, and the businesses bringing food to your table. It's all possible — and it's essential. Sustainable agriculture is not good enough. We are racing towards a cliff; our current pace toward the precipice won't change the outcome. Instead, we need a course correction.
Needless to say, I'm driven by our mission. I'm also inspired by our customers on a daily basis — they're sending a powerful signal by demanding better food. Without consumer support, there is no food revolution. They've made me more confident than ever — they have the power to change the world.
Tags