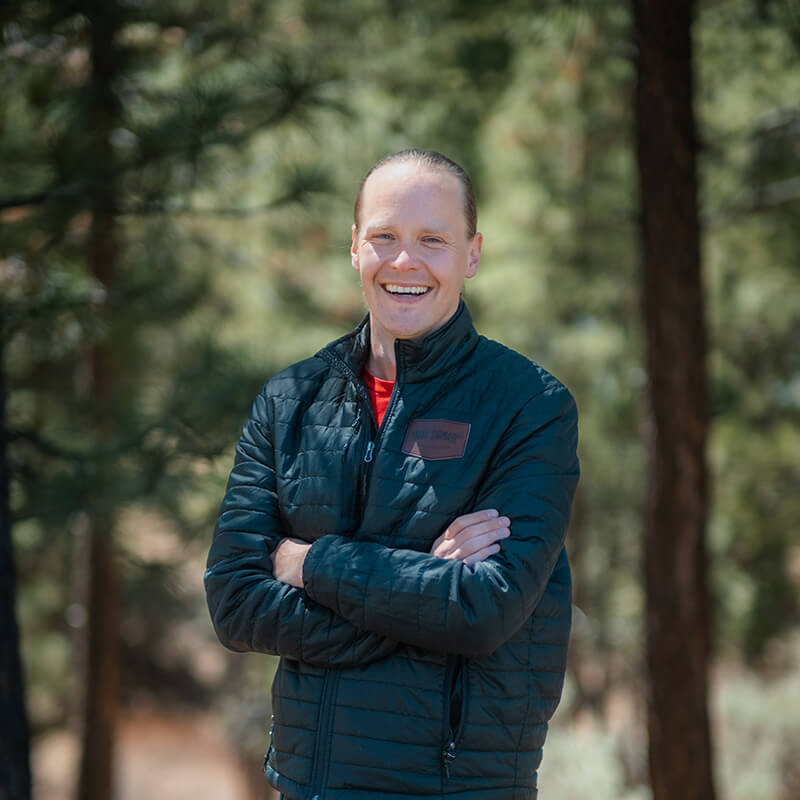 When Tero Isokauppila's Finnish grandparents didn't have access to coffee beans, they turned to chaga as a substitute. As it turns out, those mushrooms made for a special, immune-supporting brew with smooth, long-lasting energy.
The founder of Four Sigmatic is on a mission to make the world's most nutrient-dense foods more accessible for everyone. Tero's team researches and lab-tests all of its ingredients, so you can simply shake or brew your deliciously functional drink. The end result? Pure bliss in a cup with zero synthetics, fillers, or harmful chemicals.
Naturally, Four Sigmatic is rooted in both science and sustainability. Rather than just offsetting carbon emissions they're planting over 40,000 trees to offset even more CO2.
The building blocks you need to design your elevated wellness routine. Start your day with a plant-based protein shake, then brew mushroom ground coffee to get work done. Stir in some functional creamer with our complimentary Four Sigmatic frother for an extra flare to your morning brew.
Recently, we caught up with Tero to learn more about his journey and hear his advice for fellow entrepreneurs.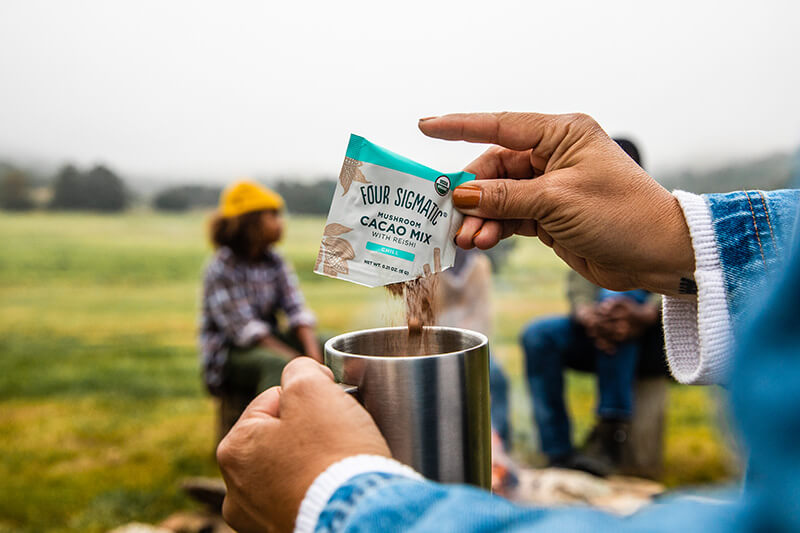 01 Why did you start Four Sigmatic?
I grew up in Finland on a family farm that's been around for 13 generations. My father was an agronomist, an expert in the science of soil and crop management. My mother taught physiology and anatomy for nurses. Growing up, we spent a lot of time in nature, foraging for wild mushrooms and medicinal plants as we learned more about how our bodies work.
I studied chemistry and nutrition myself, which led me to coaching professional athletes and other high performers in nutrition at an early age. During that time, I became fascinated with functional mushrooms and adaptogens for optimal human performance. That included mushrooms from our Finnish forests, like chaga and rhodiola, plus others I discovered while living abroad.
I knew that more people could enjoy the mood, energy, and cognitive benefits if they were delicious and easy to make. So with a few Finnish fun-guys, we turned functional mushrooms into drinks people consume daily, like coffee. And, voilà! Four Sigmatic was born.
02 What obstacles did you face along the way?
It would be shorter to list the obstacles we didn't face! First, we had to convince myco-phobic Americans that mushrooms are good for you, won't get you high, and won't make your coffee taste like mud. Of course, finding funding as new immigrants with no credit scores was another major challenge.
Then, we found ourselves working with manufacturers who did not have experience creating adaptogenic products without fillers or artificial flavors. Our very first American partner suddenly stopped answering our calls and went on the run because of credit fraud (which we found out when we tried to deliver the mushroom ingredients to the facility).
As the business grows, we encounter new obstacles. Our current challenge is to work with even more retailers, so we can provide the incredible benefits of functional mushrooms to people across the country.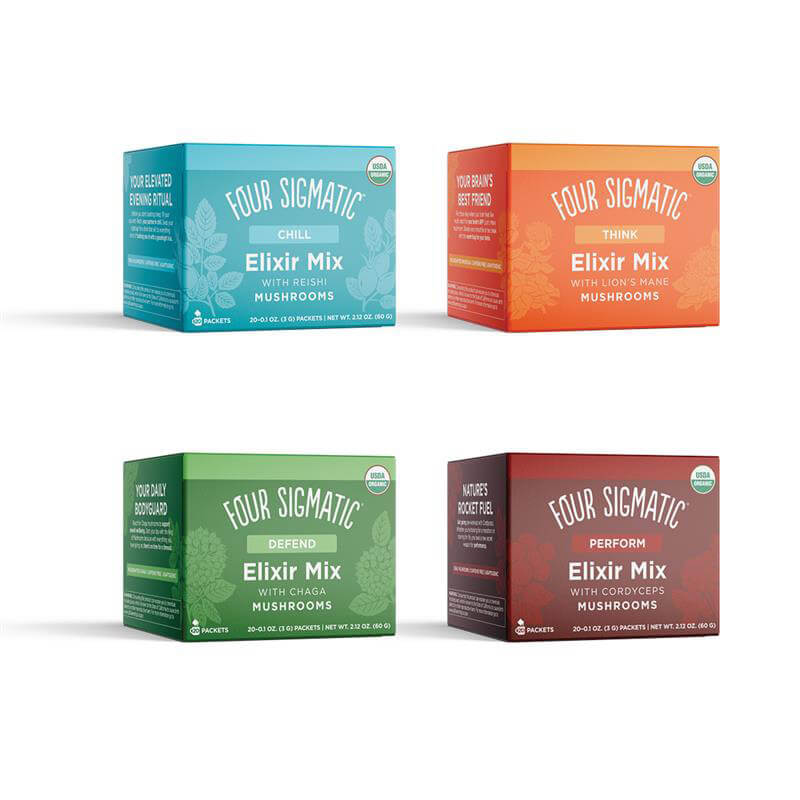 03 What lessons do you have for other entrepreneurs?
We're celebrating our 10th birthday and we've already served over 100 million cups of mindful nourishment to our customers. Here are some of the lessons I love to share with like-minded entrepreneurs:
1. Prioritize your own health. If you are not well, your company will not be well. It's too easy to overwork and get burned out. Make sure you are sleeping and taking care of your mental, physical, and spiritual health.
2. Serve your consumers. To me, a heartfelt consumer review means more than a celebrity endorsement. It is imperative that we keep our consumers in mind with every decision we make. You'll have to ignore the vocal minority and speak up for your target audience (If you don't know your audience yet, invest in finding out).
3. Serve an ancient intent. Focus on building a totally sustainable business, one that is not exploitative of people or our planet. Without the planet and good people surrounding you, you will not have a business.
04 What's on the horizon for Four Sigmatic?
We are working on updating our positioning and packaging to further align with the feedback we keep hearing from our consumers. When I started Four Sigmatic, I thought I had started a mushroom superfood company. Years later, I've come to realize it's not about the ingredients themselves, but the benefits they give to our happy consumers.
We're actually helping our consumers with their daily challenges and mental wellness. So we're updating our products and messaging to be less confusing to our consumers. We want to clearly communicate the benefits you will feel! And, of course, we're always working on fun new product innovations and flavors.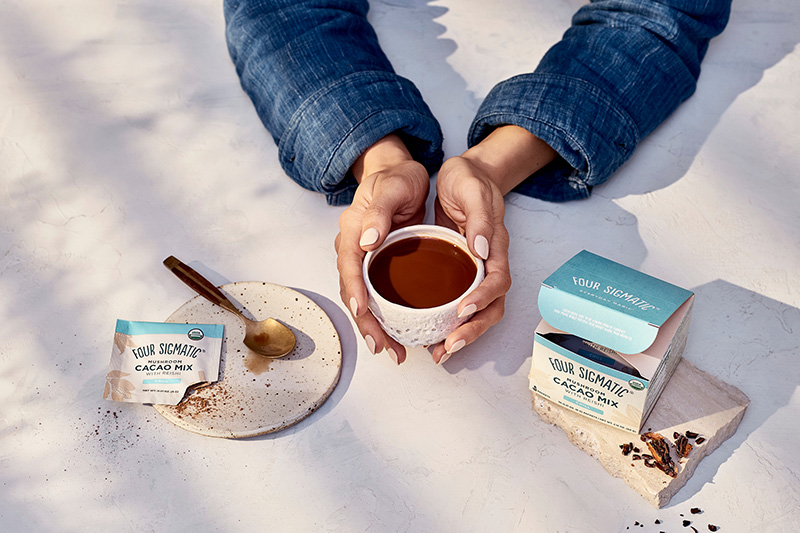 05 How do you keep work/life balance? What drives/inspires you?
Becoming a parent has really helped me to be present with my family and more mindful of my work/life balance. I am constantly inspired by my wife, my kids, and Mother Nature. They are all so resilient and in constant evolution.
On the tactical level, I'm a huge fan of saunas, cold exposure, breathwork, walking, lifting heavy things, fasting, and herbalism. Oh, and the mushrooms and adaptogens don't hurt my balance either!
Tags