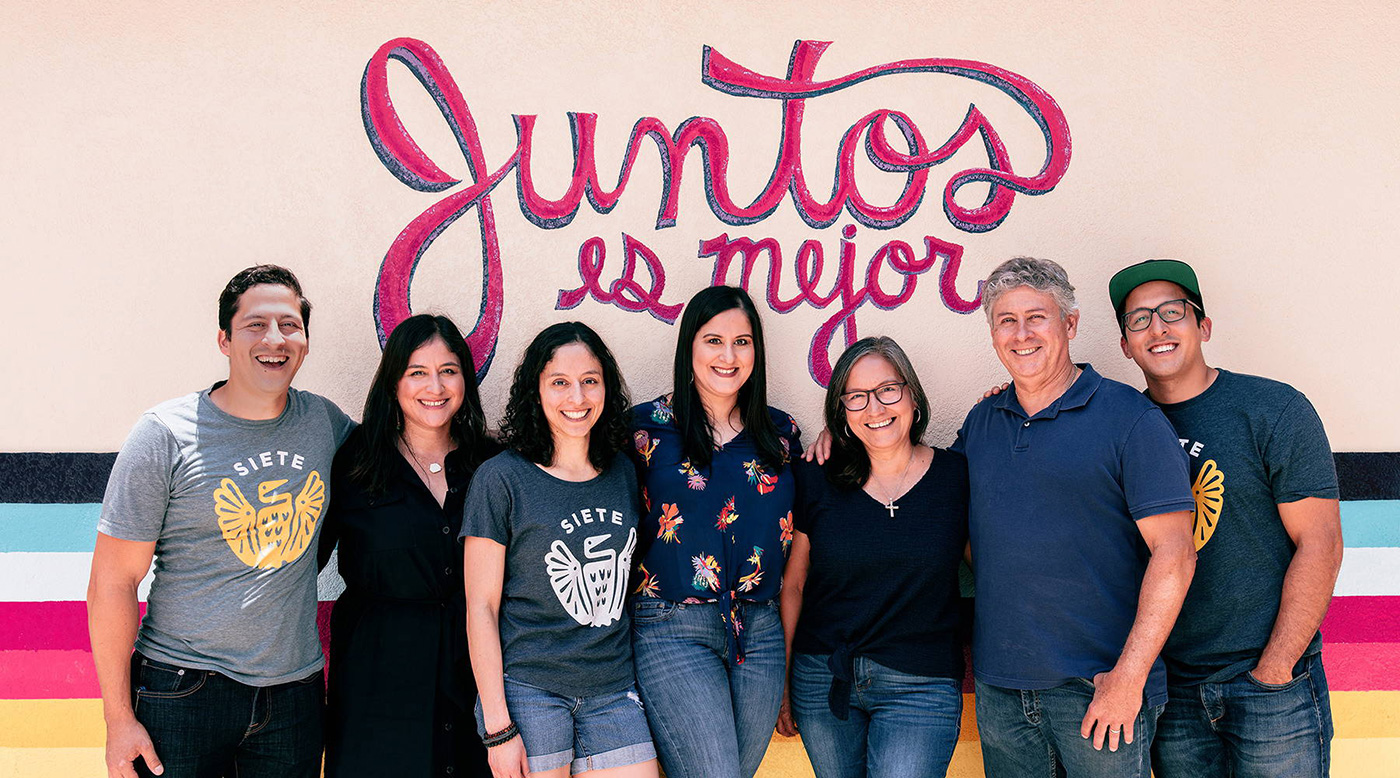 Giving up grains is often easier said than done. Siete's co-founder Veronica Garza learned that at a young age, when health issues forced her to adopt a low-inflammation diet. At first, she swapped tortillas for lettuce, but her tacos and fajitas just didn't taste the same.
With co-founder and brother Miguel's urging, she started experimenting with grain-free recipes that were "heritage inspired with a healthy spin". They were an immediate hit with the seven (siete) members of the Garza family. Backed by their support, Siete made its way to stores, proving that delicious, healthy alternatives can be enjoyed by everyone.
Recently, we caught up with Veronica to learn more about her journey and hear her advice for fellow entrepreneurs.
01 Why did you start Siete?
I was diagnosed with multiple autoimmune conditions when I was a teenager. At my brother's suggestion, I adopted a grain-free diet. And, because my family likes to do everything together, they did too!
Going grain-free, however, meant that our third-generation Mexican-American family could not enjoy some of our favorite foods, like flour tortillas. We felt as though we were turning our backs on our heritage. Plus, tacos with lettuce leaves just didn't taste the same. So, I began experimenting with grain-free ingredients like almond flour to create dishes that my whole family could enjoy.
My first creation was a grain-free tortilla made with almond flour. My grandma Campos (who had been making delicious flour tortillas for years) tasted it and said my tortillas tasted better than hers, and that's when we knew we had something special to share. In 2014, with my grandma's stamp of approval, Siete Family Foods was born.
Ever since, it's been our mission to share nostalgic, heritage-inspired foods made from clean, simple ingredients that inspire inclusivity and bring people together around the table.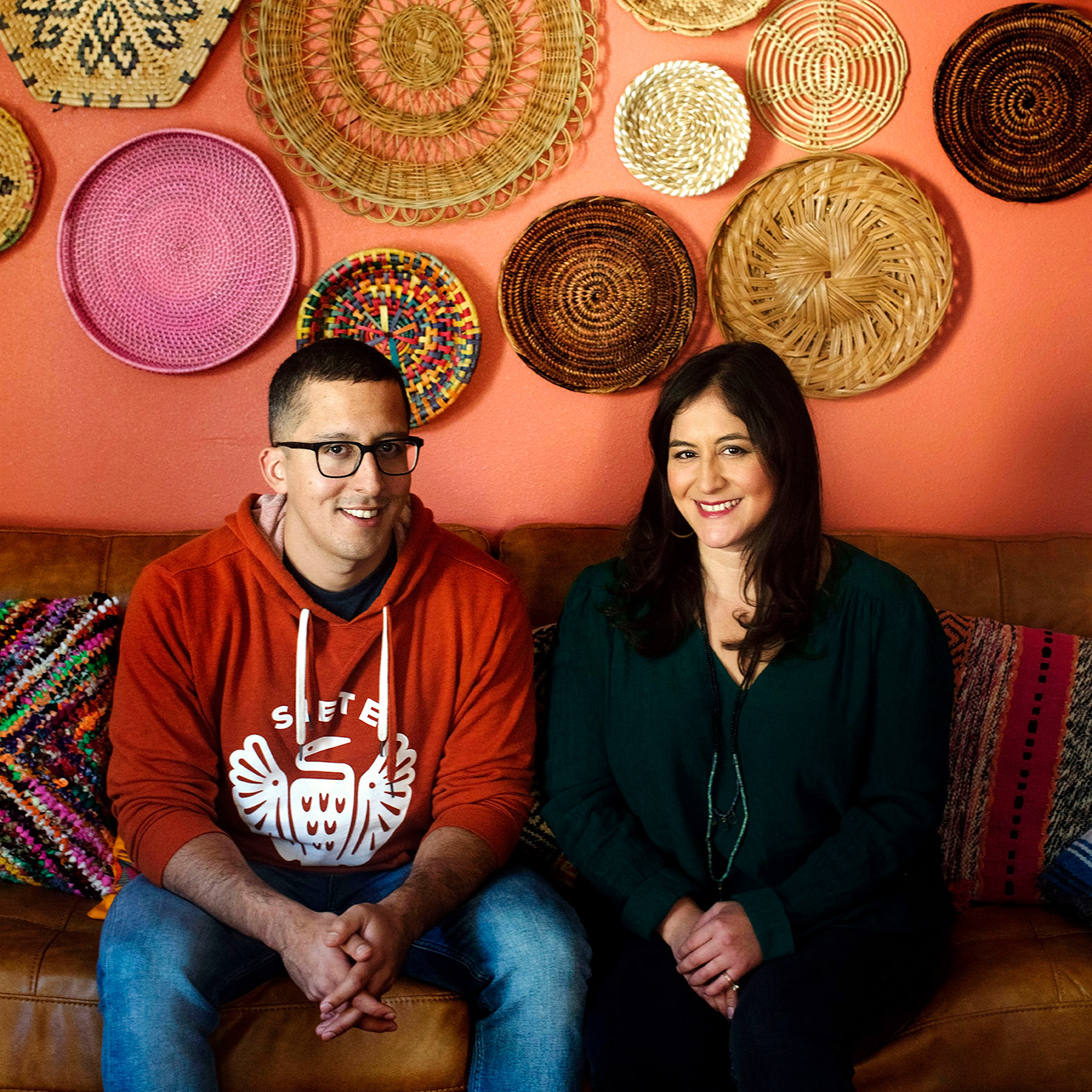 02 What obstacles did you face along the way?
In 2015, our tortillas were in stores, but we were unsure about how we could scale. Back then, we were hand-pressing our tortillas – we needed a more efficient way to meet demand. So, we spent half a month's revenue, plus $5,000 borrowed from our uncle, to purchase expensive equipment. We cleaned it up, hired mechanics, and installed it in our commercial kitchen. But, it just wouldn't work, no matter how many times we tried troubleshooting.
I broke down. I felt the weight of our dream on our shoulders. Yet, my mom and dad had the perspective of, Who cares about tomorrow? Let's keep rolling dough balls and pressing tortillas. Tomorrow, we will figure out the rest. It was a catalyst moment. The power of our family business was in full-force. With encouragement from my mom and dad, we kept going. I got through it and many other obstacles along the way because I was never alone — we just keep pushing through it together.
03 What lessons do you have for other entrepreneurs?
Surrounding myself with my family, friends, and community has made such an impact on my journey. I say this often, because this is what made my journey what it is. I'm a big advocate of staying close to those you love and trust — people who can catch you when you fall and offer help when you need it while sharing a good meal and a laugh. At Siete, we say Juntos es Mejor, which means "together is better." I think it's a great ethos to keep in mind as you're pushing forward with your business and pursuing your dreams.
04 What's on the horizon for Siete?
2021 (our seventh year of Siete!) is shaping up to be a big year for us. We have launched 10 new products since the beginning of this year, including a new line of Grain-Free Mexican Cookies: Mexican Wedding, Mexican Shortbread, and Mexican Chocolate.
We've also got a year full of fun Siete Small Batches ahead, where we share exclusive products we're creating through rapid-innovation.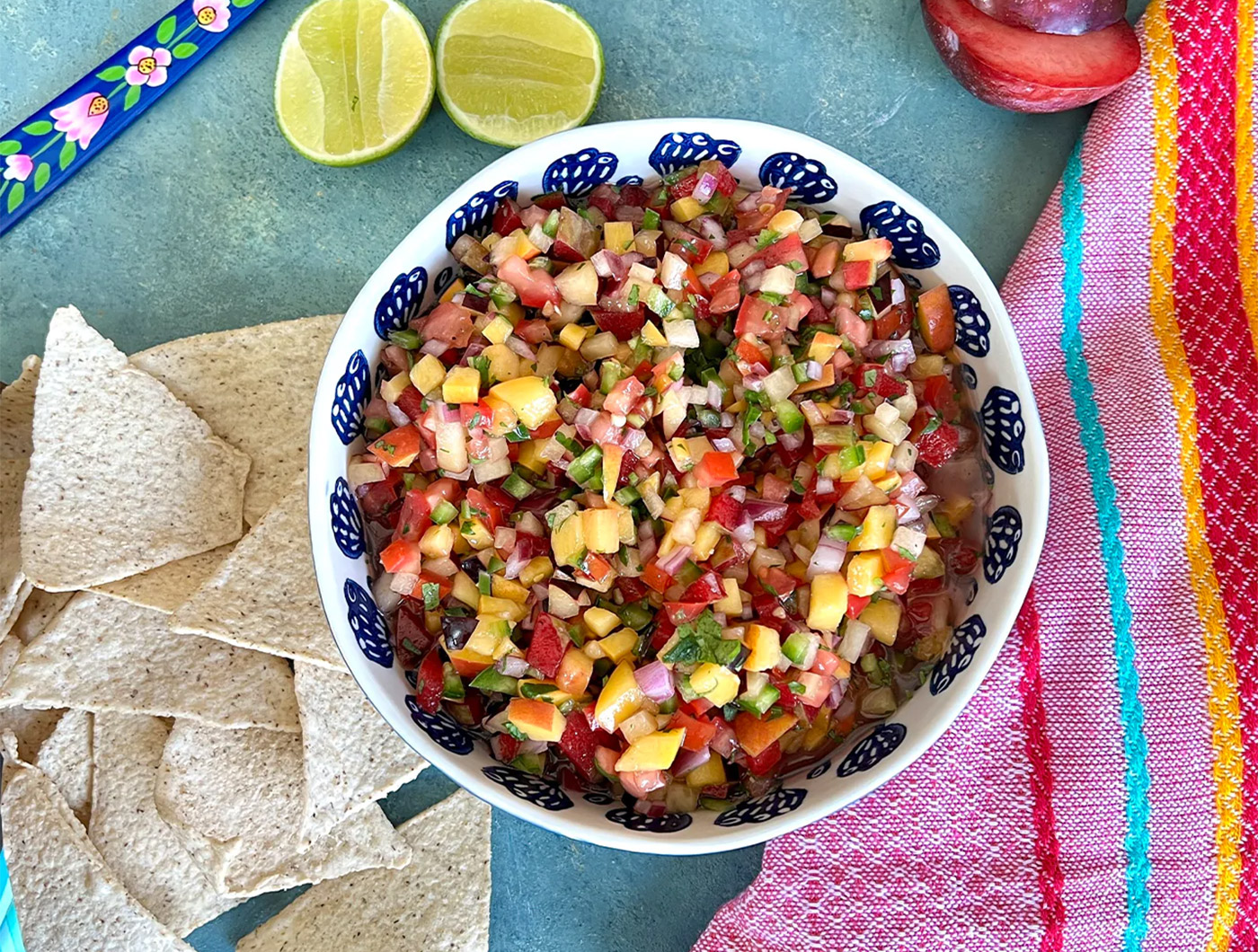 05 How do you keep work/life balance? What drives/inspires you?
I make sure to make time for my health every day. It sounds simple, but working out, eating healthy, relaxing while watching Netflix, and connecting with family really helps me create balance.
I'm continually inspired by the amazing people that I work with. It's very humbling to be surrounded by so many brilliant, unique, and vibrant people — people who have taken my family's dream as their own, and have made Siete what it is today.