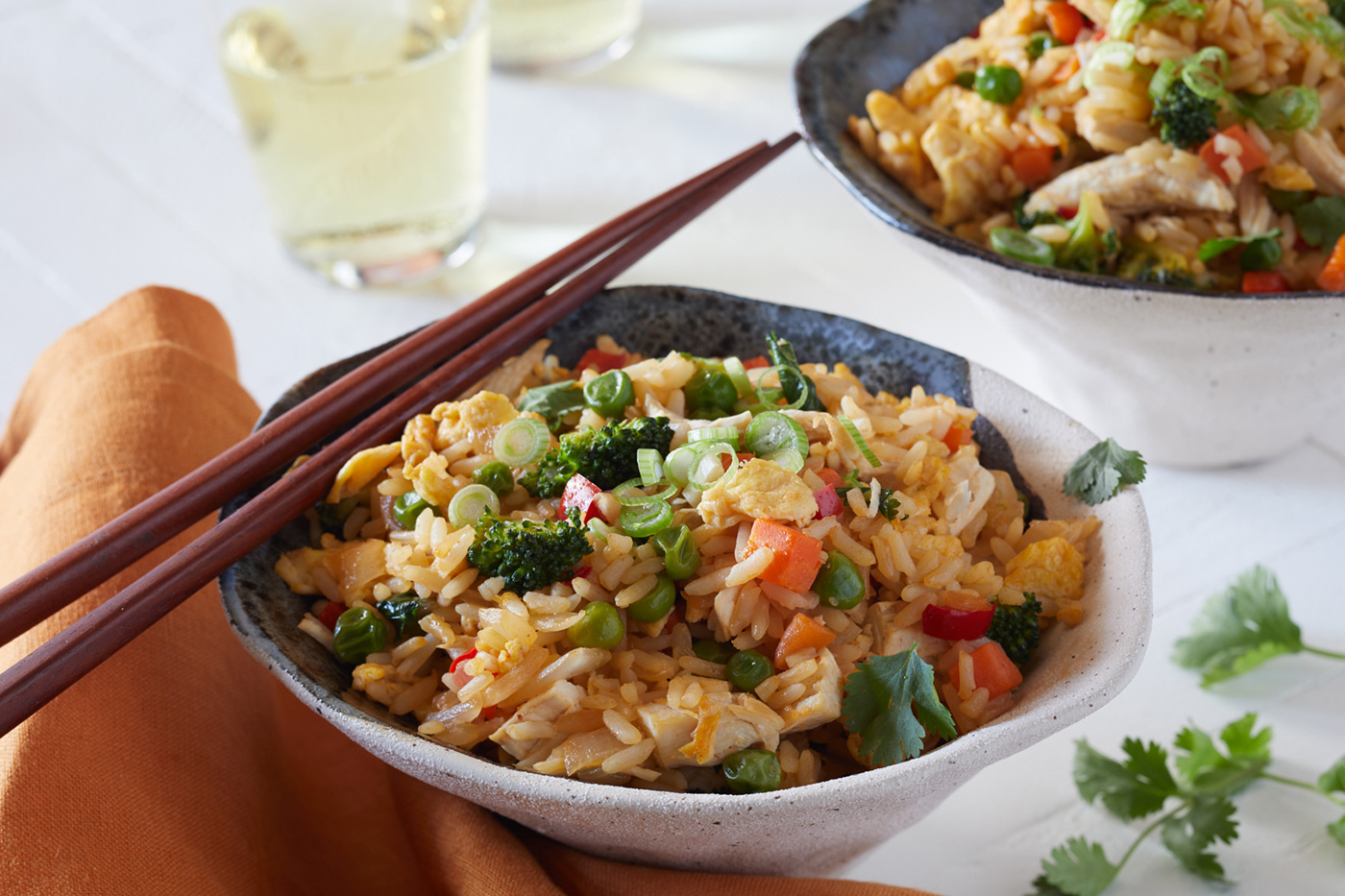 We're here to answer the age-old question: yes, coriander and cilantro come from the same plant. Cilantro refers to the stem and leaves, while coriander refers to the delicious seeds. Coriander seeds are lightly citrusy, slightly earthy, and their mellow sweetness makes them perfect for spice blends around the world. Meanwhile, cilantro dials up the herbaceousness for a more refreshing taste — depending on who you ask.
You're not alone if you're not on team cilantro. In fact, at least 10% of people say that it tastes like soap or metal. If you're in that camp, don't worry — you could still fall in love with coriander's mellow sweetness. In fact, you may already crave coriander without knowing it, because it's a staple in pickles, spice rubs, curries, marinades, and so much more.
Plus, coriander seeds are a superfood! Loaded with antioxidants, studies have shown that coriander can reduce blood pressure while boosting immunity, heart health, and brain function.
Can't wait to cook with coriander? First, let's start with some simple prep.
How to Prepare
There's nothing wrong with ready-made coriander, but the seeds are extra tasty when you toast them at home. It's easy. First, bring a dry skillet to medium-low heat and add the seeds. Then, all you have to do is stir them for 2-5 minutes so that they don't burn. You'll know they're ready once they're aromatic.
Once toasted, coriander seeds can be used whole, ground, or crushed in all sorts of recipes, like this sensational fried rice.
Ingredients
Avocado oil or another high heat cooking oil

2 eggs, beaten & seasoned with a pinch of salt & pepper

1/2 onion diced

1 teaspoon garlic paste

1 teaspoon ginger paste

1 tablespoon coriander seeds, coarsely crushed

1 cup shredded chicken breast

1 1/2 cups frozen mixed vegetables

3 cups cooked rice

Light soy sauce to taste

1/4 cup chopped cilantro plus extra for garnishing
Optional Ingredients
1 red chili finely chopped

A handful of unsalted cashews
Directions
Heat a tablespoon of cooking oil in a large stir fry pan. When the oil is hot, add the egg mixture to make an omelette. Break the omelette with a spatula into smaller pieces and set aside on a plate.

Add a teaspoon of cooking oil and when the oil is hot, add the diced onion and sauté over medium flame until it turns golden brown.

Add ginger, coriander seeds and garlic paste. Sauté for a few seconds until aromatic and stir in shredded chicken and frozen vegetables until they are cooked through.

After that, stir in the omelette and rice and cook for a few minutes until the rice is well heated through.

Season with light soy sauce to taste.

Turn the flame to high and cook the fried rice for another one to two minutes – you will notice there's some very light charring on the rice and chicken which will add more flavor to the dish.

Turn off the flame and stir in the chopped cilantro.

To serve, garnish with more cilantro, chopped chili and cashews. Serve immediately.