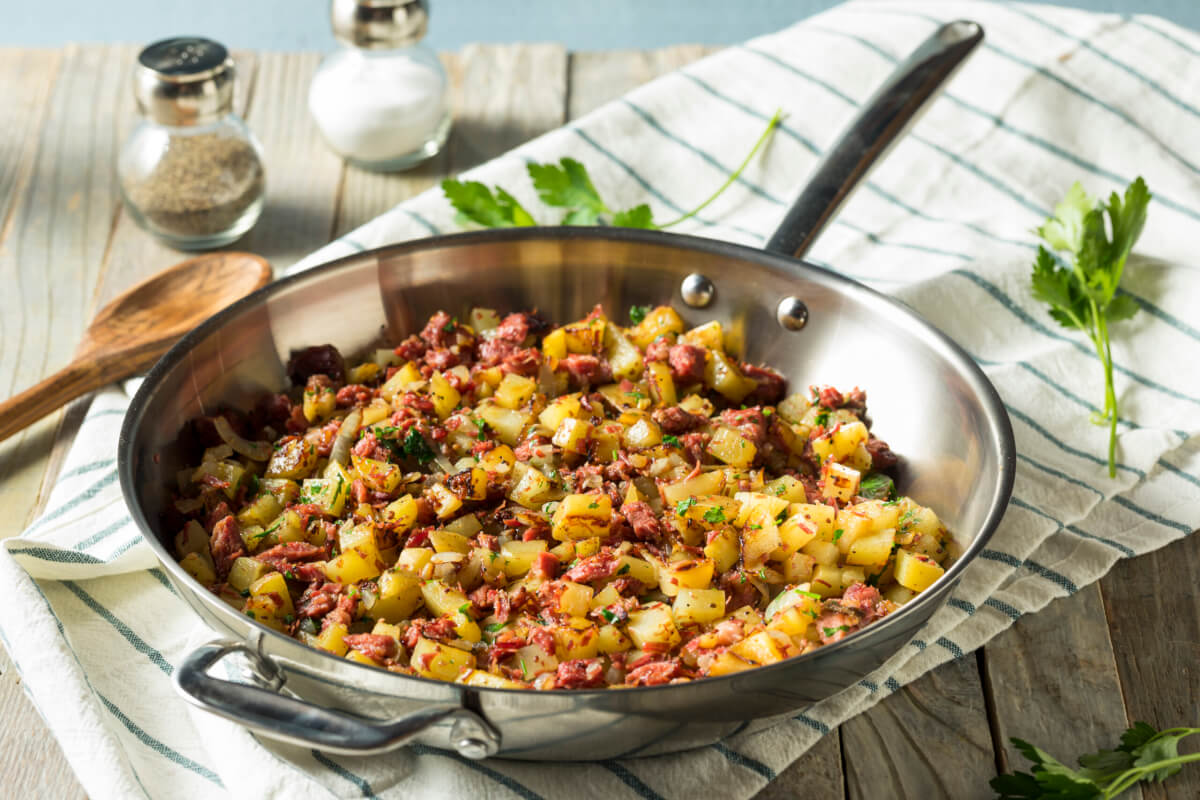 Corned beef is a St. Paddy's Day favorite, and this year we're extending the luck of the Irish with an easy leftover recipe. Pick up an extra-large USDA Choice Brisket Flat Cut from our Meat department to keep the delicious dishes coming all week long. Succulent and tender, the possibilities are nearly endless!
Ingredients
2 tablespoons butter

1 tablespoon onion minced

1/4 cup corned beef finely diced

1/4 cup potatoes finely diced

2 large eggs

2 tablespoons cream

2 tablespoons cheddar grated

2 tablespoons parsley chopped

Salt and pepper to taste
Directions
In a small bowl, combine minced onion, corned beef, potatoes, eggs, cream, 1 tablespoon cheddar, and 1 tablespoon chopped parsley. Whisk.

Bring a medium non-stick skillet to medium heat. Add olive oil.

Pour in egg mixture and spread to cover the skillet evenly.

Once half cooked, add the rest of the cheddar and remaining butter.

Wait until the omelet can be lifted to one side without breaking apart, with the top still appearing wet. Then, lifting the handle of the pan, use a rubber spatula to flip the omelet forward, folding it in half.

Add the remaining tablespoon of butter and let the omelet cook for around one minute or until lightly browned.

Plate and season with salt, pepper, and a pinch of remaining fresh parsley.