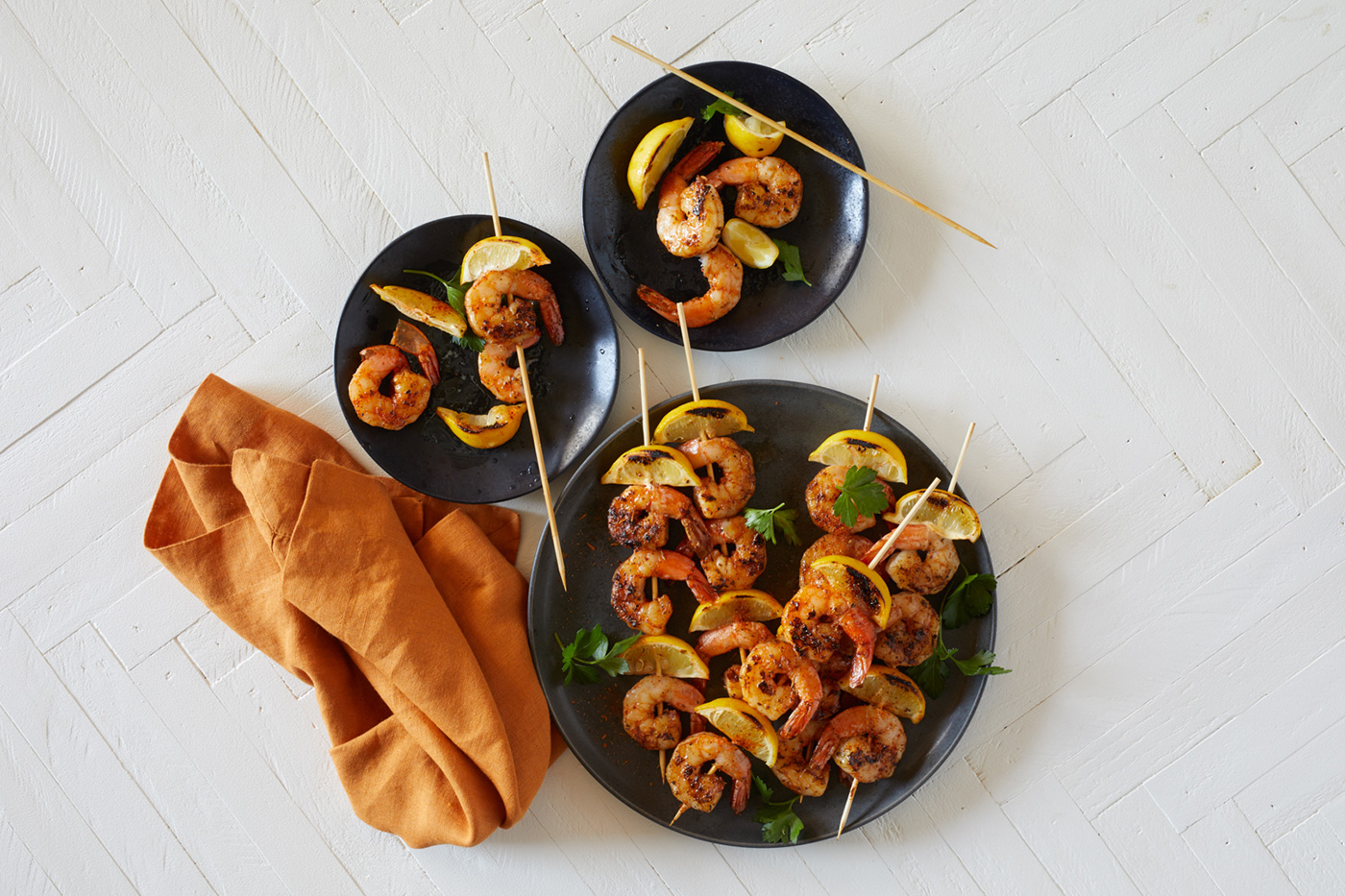 Versatile, low-calorie, and packed with hard-to-find nutrients, shrimp might just be the perfect protein. Plus, they take on flavor in a snap! In short, shrimp are easy to make, eat, and love — they're practically made for summer.
No matter the size, shrimp prep is pretty simple. From small shrimp (perfect for salads) to colossal (great for stuffing and grilling), just follow these tasty tips:
Using kitchen shears, cut directly down the back of the shrimp. Then, run a paring knife down the back, about 1/4 inch deep. If the shrimp are not deveined, remove the vein with a fork or the tip of the paring knife.
Discard the shells, or place them in a resealable bag to make seafood stock.
If you'd like to keep the shell on, use a pair of kitchen shears and cut along the outer edge of the shrimp, cutting away any excess. Or, leave the tails and remove the tops.
Ready to get grilling? For starters, try this simple recipe for Grilled Cajun Shrimp.
Ingredients
2 tablespoons lemon juice

1 tablespoon olive oil

3 green onions finely chopped

3 garlic cloves minced

2 teaspoons paprika

1 teaspoon salt

1/4 teaspoon pepper

1/4 teaspoon cayenne pepper

2 pounds uncooked Bristol Farms wild-caught jumbo shrimp, deveined with tails on

4 medium lemons, cut into wedges
Directions
In a large dish, combine the first eight ingredients. Add shrimp and turn to coat. Cover and refrigerate for 15 minutes.

Drain shrimp and discard the marinade.

Thread the shrimp and lemon wedges using soaked wooden or metal skewers.

Grill over medium heat until the shrimp turn pink, turning once every 6-8 minutes.