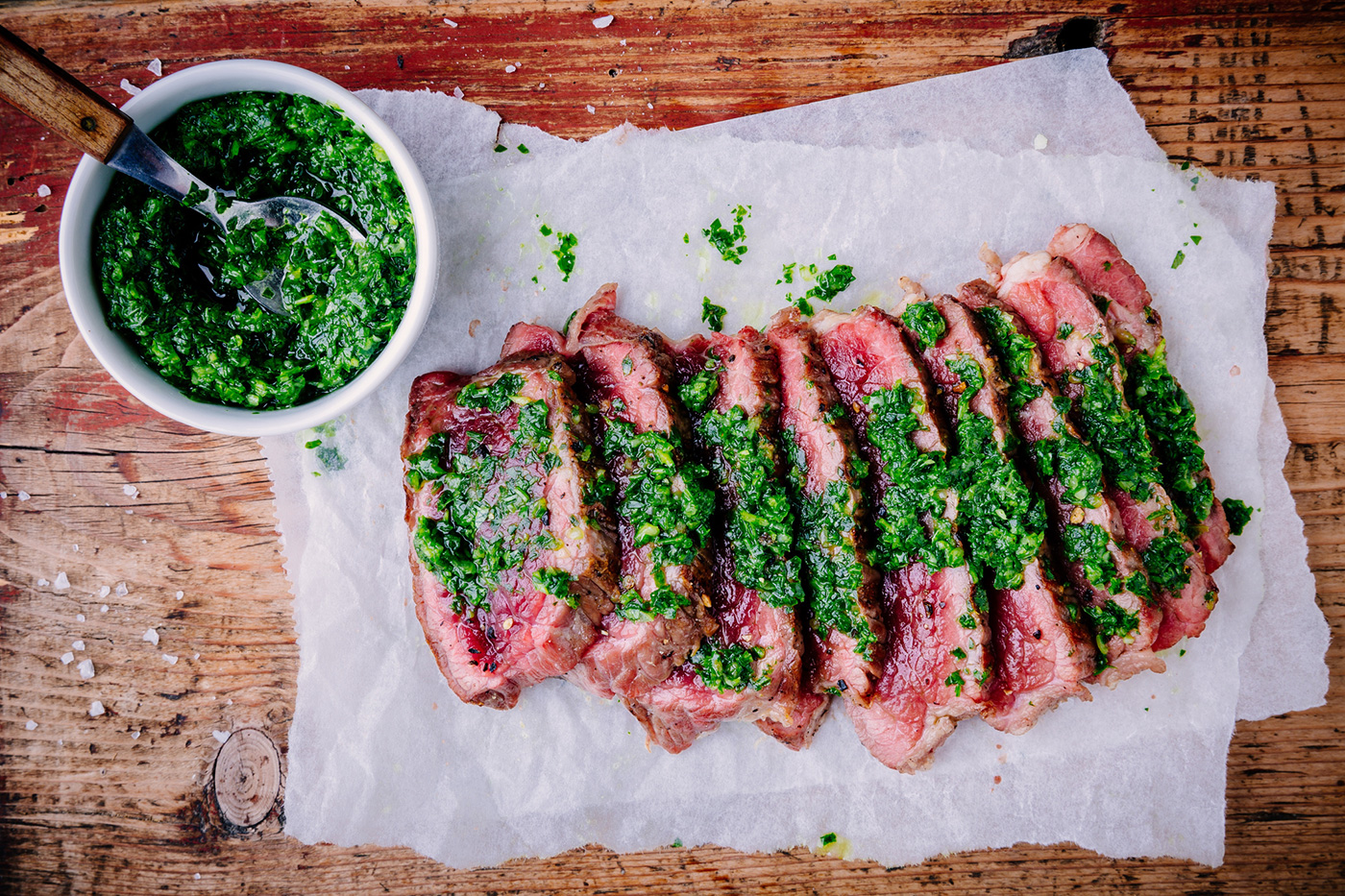 This juicy, flavorful ribeye is grilled to perfection and served up with a tangy, herb-packed chimichurri sauce that will have your taste buds dancing. Fire up the grill, grab some cold drinks, and get ready to savor the flavors of summer with this delicious and easy-to-make dish!
Ingredients
2 bone-in ribeye steaks, about 1 inch thick

Salt and black pepper to taste

2 tablespoons olive oil
Chimichurri Sauce
1/2 cup fresh parsley leaves

1/2 cup fresh cilantro leaves

2 cloves garlic, peeled

1/4 cup red wine vinegar

1/4 cup extra-virgin olive oil

1 teaspoon crushed red pepper flakes

Salt and black pepper to taste
Directions
Preheat your grill to high heat.

Season both sides of the ribeye steaks with salt and black pepper to taste.

Drizzle the steaks with olive oil and rub it into the meat.

Grill the steaks for about 4-5 minutes per side for medium-rare (or adjust the cooking time according to how you like your steak cooked). Remove from the grill and allow the steaks to rest for a few minutes before serving.

While the steaks are resting, make the chimichurri sauce by combining the parsley, cilantro, garlic, red wine vinegar, olive oil and crushed red pepper flakes in a food processor or blender. Process until the sauce is smooth and well combined. Season with salt and black pepper to taste.

Once the steaks have rested, slice them across the grain and serve with the chimichurri sauce on top, or on the side.