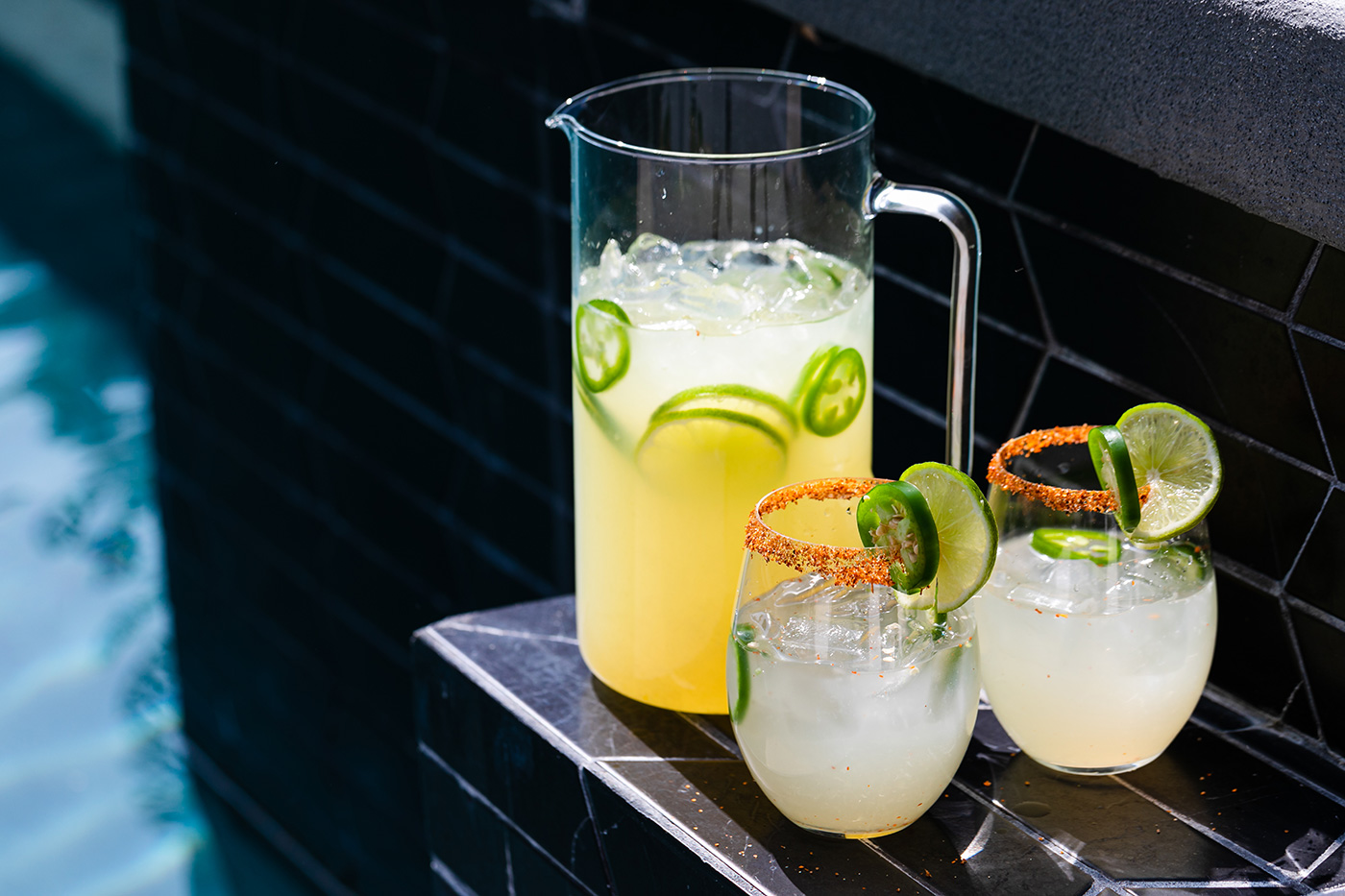 Spice up your next party with a delicious and refreshing jalapeño margarita pitcher.
Ingredients
1 cup silver tequila

1/2 cup fresh lime juice

1/4 cup orange liqueur

2-3 fresh jalapeño peppers (sliced)

1/4 cup granulated sugar

Lime wedges and jalapeño slices, to garnish
Optional Ingredients
Directions
In a large pitcher, combine the silver tequila, fresh lime juice, orange liqueur, sliced jalapeño peppers and sugar. Stir well until the sugar is resolved.

Refrigerate the margarita pitcher for at least 2 hours before serving, or until fully chilled.

Stir the margarita mixture before serving, to ensure all the jalapeño flavor is evenly distributed.

Add ice to each glass and pour the margarita mixture over the ice.

Top off each glass with a splash of club soda or soda water, if desired.

Garnish each glass with a lime wedge and a slice of fresh jalapeño pepper.

Sip and enjoy!

Note: If you prefer a less spicy margarita, you can remove the seeds and membranes for the jalapeño peppers before adding them to the pitcher.