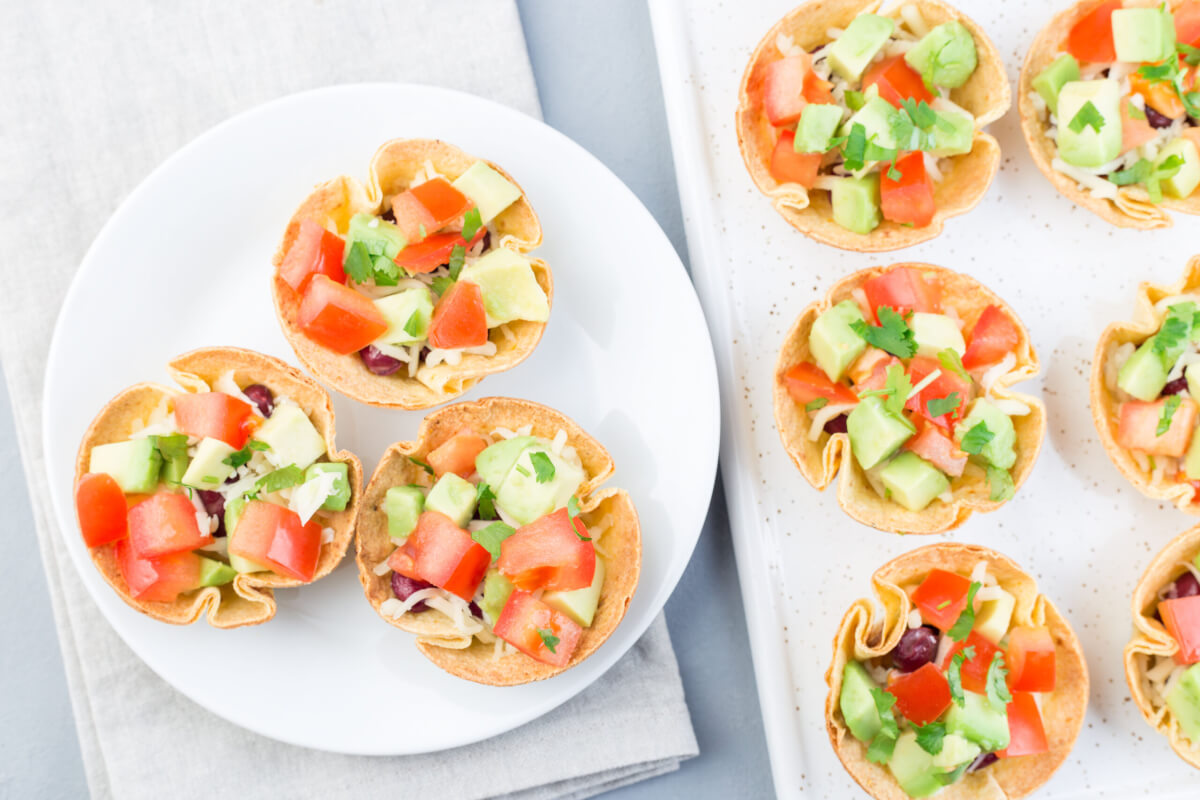 Ingredients
12 small flour tortillas

1 pound beef ground

1 teaspoon salt

1 teaspoon black pepper

1/2 teaspoon cumin

1 teaspoon chili powder

1/4 teaspoon paprika

1 tablespoon vegetable oil

1/2 small white onion chopped

1 cup Mexican cheese shredded

1 cup black beans warmed
Toppings of choice:
Chopped tomatoes

Chopped red or white onions

Sour cream

Cilantro

Guacamole

Salsa
Directions
Preheat oven to 350°F.

Place tortillas in muffin tins, folding if needed. Bake for 5-10 minutes, until golden brown. Then remove and let cool.

Bring a large skillet to medium heat. Add cooking oil. Add chopped white onion and stir. After 2 minutes, add black pepper, chili powder, cumin, and paprika. Stir. Add ground beef and stir to incorporate. Cook until browned, roughly 5-7 minutes. Set aside.

Warm black beans in a pot over low heat, stirring occasionally.

Evenly distribute ground beef, black beans, and cheese to taco cups. Then add toppings of choice and enjoy!