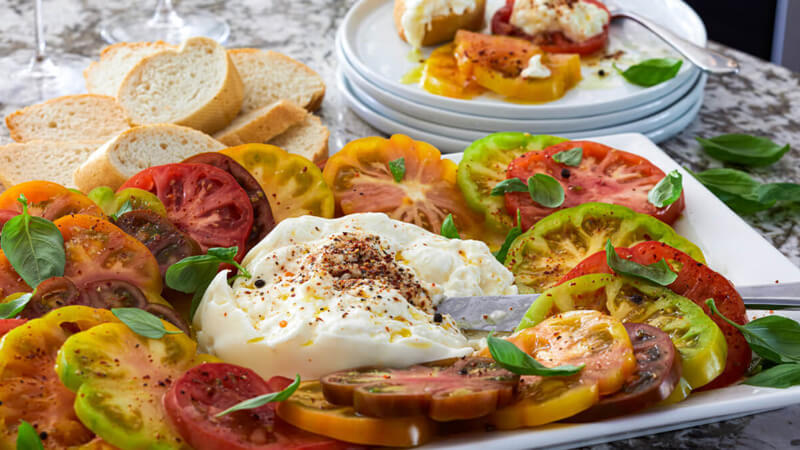 Ingredients
2 heirloom tomatoes sliced

1 fresh BF burrata

1 large peach

1 BF Aged Balsamic Vinegar

3 fresh basil chopped

3 sprigs fresh mint chopped
Directions
Place 4 tomato slices on a plate or platter and top each with a piece of fresh burrata, followed by a slice of peach. Repeat twice, until you have 2 layers of tomatoes, 2 layers of cheese, and 2 layers of peaches.

Drizzle each tower with balsamic.

Top the towers with chopped basil & mint.