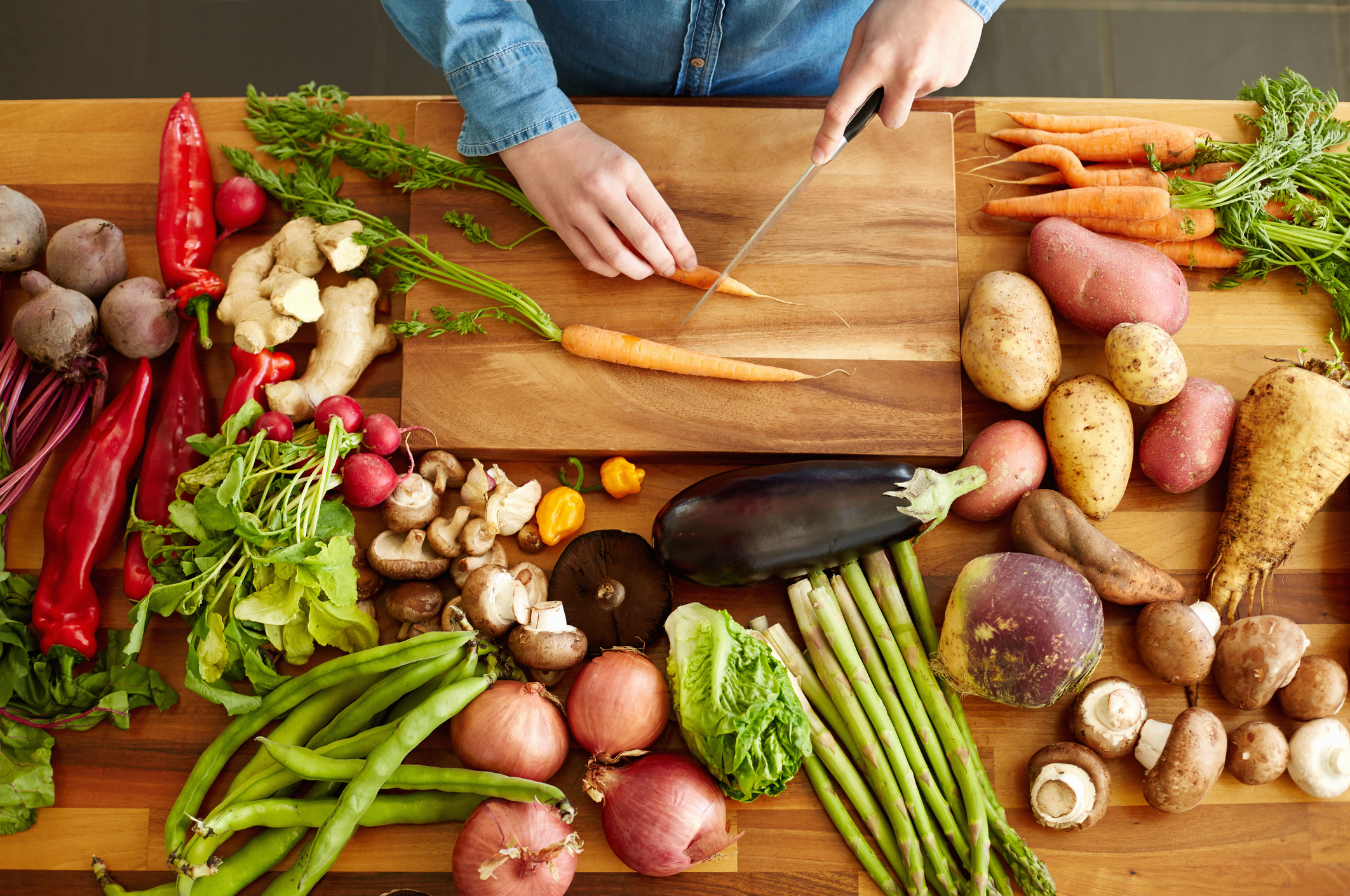 An heirloom variety of Chinese daikon, this delicacy goes by many names — watermelon radish, xin li mei, and beauty heart. Why? Because no single name could do it justice! Its size, coupled with its white/pale green exterior, immediately lets you know that this is not your average radish. Still, the real treat awaits. Slice one open and you'll be greeted by a gorgeous pink interior that looks more like candy than a veggie.
Fittingly, watermelon radishes are sweet and mild, with just a tiny hint of pepper. With a well-balanced flavor profile, they're perfect for all sorts of raw, pickled, and cooked preparations.
Come explore nature's candy with one of our favorite rad dishes.
Ingredients
1 apple (Honeycrisp or similar) sliced

1 large watermelon radish sliced

3 bundles of mint, leaves only

2 cilantro diced

2 napa cabbage sliced

1/4 red onion finely diced
Dressing:
3 olive oil

2 honey or agave

1 lemon juice

1 rice wine vinegar

1 sesame seeds

salt

Fresh ground black pepper to taste
Directions
In a bowl, add honey and lemon juice. Use a fork or whisk to combine.

Drizzle in olive oil, stirring continuously. Once fully emulsified, add rice wine vinegar, sesame seeds, salt, and pepper to taste.

In a large mixing bowl, add sliced apples, watermelon radish, mint, cilantro, onion, and napa cabbage. Toss to combine.

Drizzle dressing over the mix and toss to fully coat in the dressing.

Enjoy!