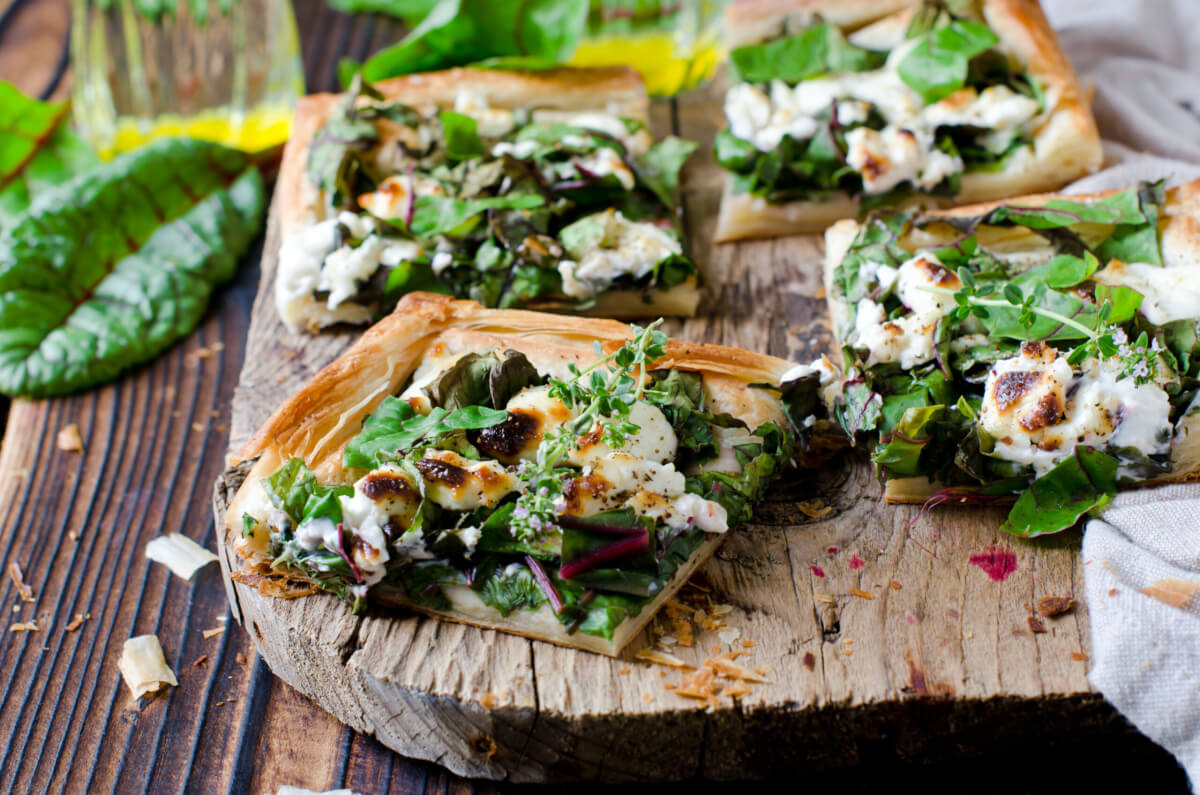 Pickled Baby Beets
Our Pickled Baby Beets are loaded with gut-healthy probiotics as well as iron and potassium for muscle support. More importantly, they're absolutely delicious. Naturally sweet with just the right touch of vinegar, they make a great match for tangy goat cheese.
Ingredients
1 full recipe pie crust

1 jar Bristol Farms Pickled Baby Beets sliced

1/3 cup Bristol Farms goat cheese, crumbled

1 1/2 cups arugula

1/2 cup walnuts

1/2 tablespoon red wine vinegar

1/2 tablespoon honey

Fresh cracked black pepper, to taste

Flaky sea salt, to taste
Directions
Preheat the oven to 400°F.

On parchment paper, roll your pie dough into a 15-inch circle.

Layer sliced beets from the center towards the edges, leaving a 2-inch margin.

Add goat cheese and walnuts, sprinkling evenly. Top with 1 cup arugula.

Fold the outer edge two inches in towards the center to form the edge.

Brush out edges with beaten egg.

Season with black pepper and salt.

Bake for around 15 minutes. As it bakes, mix honey and red wine vinegar in a separate bowl. Remove tart from oven and drizzle with red wine vinegar and honey mixture.

Bake for another 10-15 minutes, or until browned and lightly crispy.

Top with remaining arugula, and enjoy!