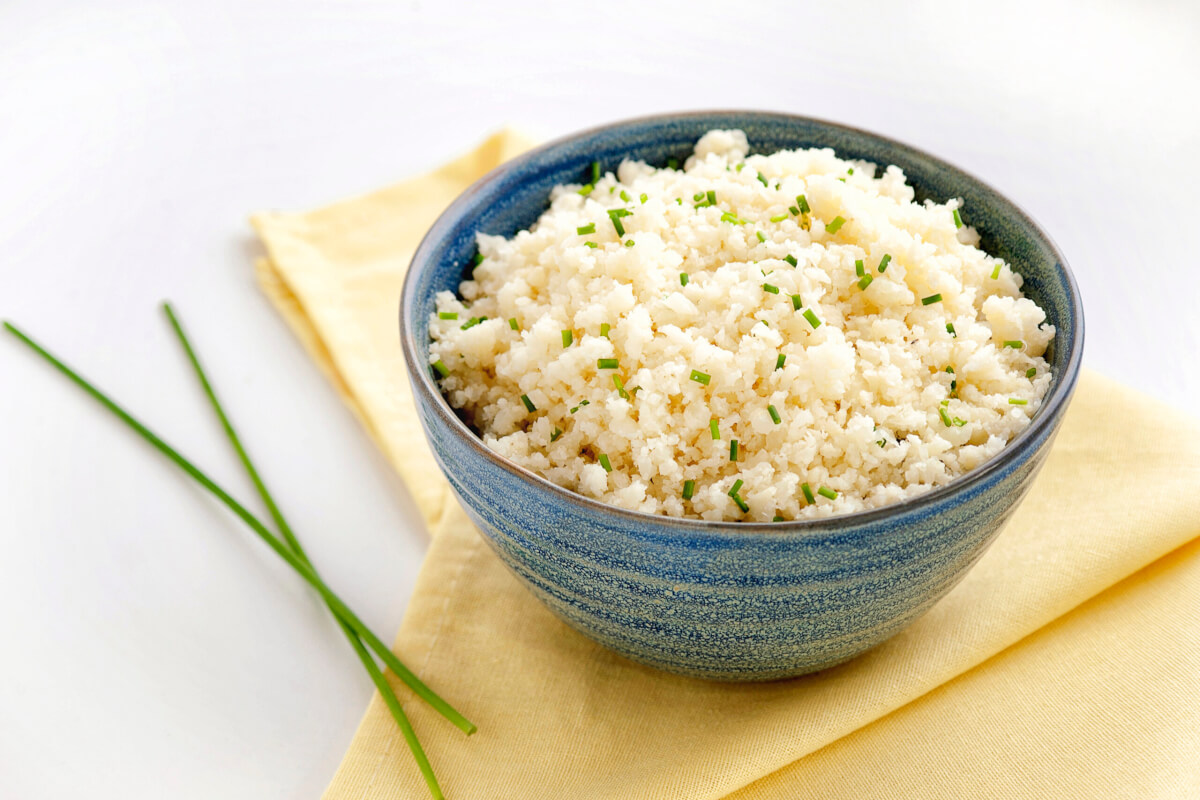 Cauliflower is the perfect stand-in for just about any dish. It's a blank canvas, ready to transform any flavor into all sorts of delicious dishes. From the same family as cabbage, broccoli, and Brussels sprouts, cauliflower is packed with nutrients, low in carbs and high in fiber — making low-calorie swaps a no brainer.
Cauliflower rice is one of our fave ways to add a little extra nourishment to every meal.
Ingredients
Raw cauliflower (whole or chopped)
For cooking:
1 Neutral oil (like grapeseed or vegetable) per two cups of riced cauliflower
Directions
Place cauliflower in the bowl of a food processor and chop until fine. Or, use a grater to grate the cauliflower into fine pieces.

Add 1 tablespoon neutral oil to a skillet over medium heat. Add two cups of riced cauliflower and cover. Cook for 5-10 minutes, or until tender.

Pro-tip: riced cauliflower is freezer friendly! Simply grate, store, and cook another day.