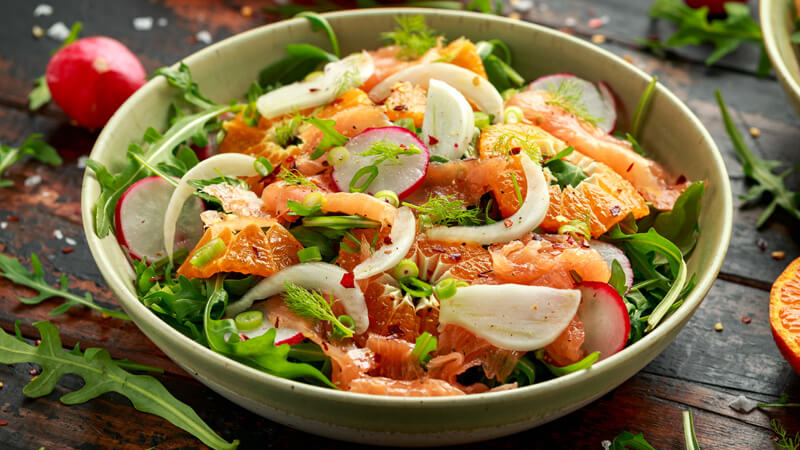 One of the simplest ways to enjoy the bounty of nature is with a fresh salad. Tangy, bright, sweet, and spicy, a Spring Salad brings all the vibrant flavors of the season straight to your plate.
Ingredients
1/2 large fennel bulb shaved

10 spring mix

2 tangerines, sliced

1 small shallot, finely diced

1/4 pistachios, chopped

1/4 Parmesan cheese, shaved
Dressing
2 white wine vinegar

1 extra virgin olive oil

1/4 orange juice

of salt, to taste

Freshly cracked black pepper, to taste
Directions
In a small bowl, combine white wine vinegar, olive oil, orange juice, salt and pepper. Stir with fork. Set aside.

In a large salad bowl, layer spring mix, shaved fennel, shallot, pistachios, and Parmesan.

Toss to combine.

Dress on the plate and enjoy!