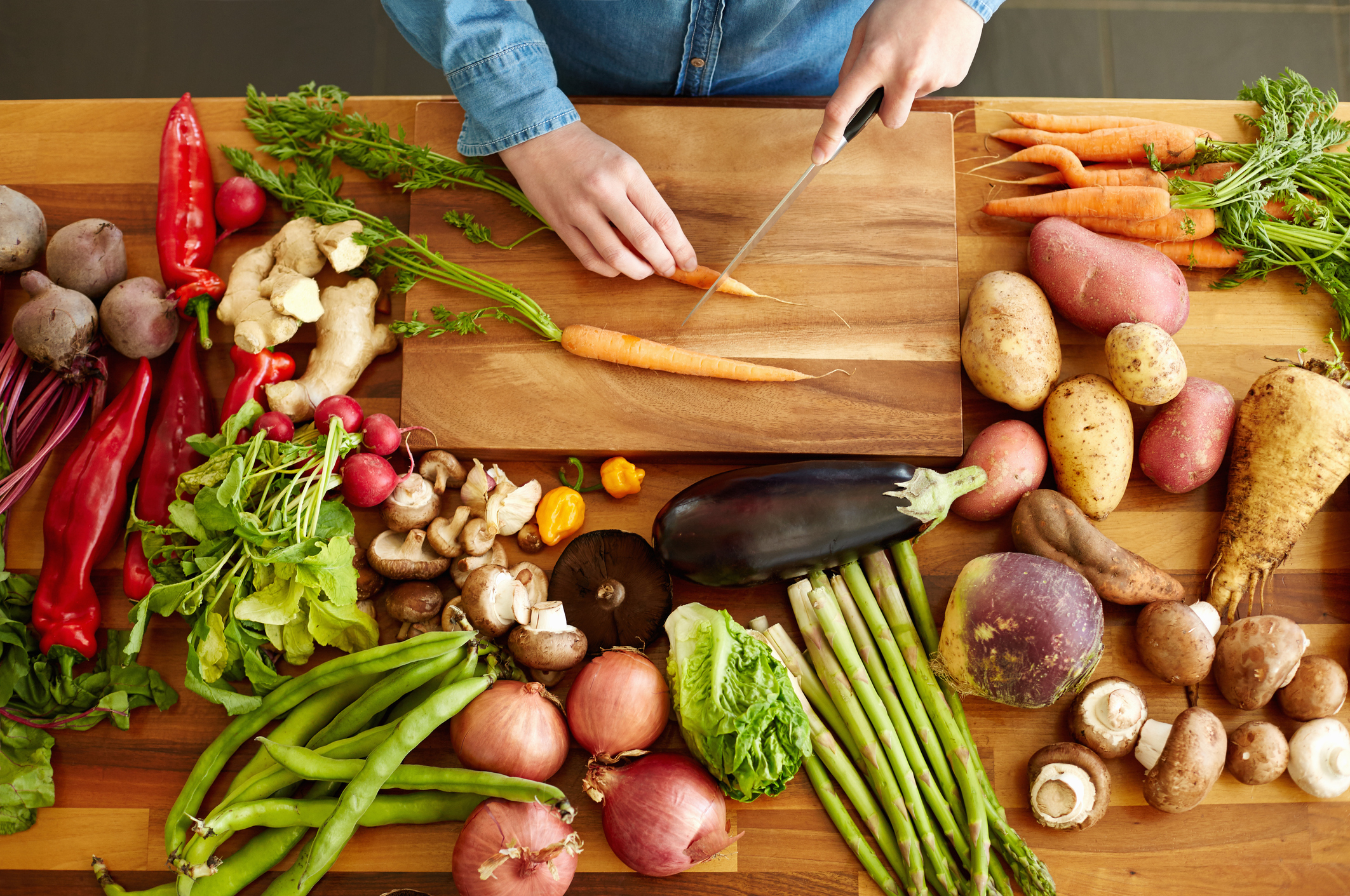 Here's an often-overlooked tip: EVOO and balsamic aren't just for savory dishes. Get ready to delight everyone at your table with this unbelievable dessert.
Ingredients
1/4 Bristol Farms Balsamic Vinegar

5 3/4 coarse grain polenta cornmeal

2 1/2 all-purpose flour

2 1/2 pastry flour

1 1/2 sugar

3/4 kosher salt

1/8 baking soda

1/8 baking powder

8 1/2 buttermilk

2 local honey

2 large eggs whisked

6 unsalted Irish butter melted and cooled

1 1/2 strawberries green tops removed

4 powdered sugar

2 sheep's milk ricotta cheese

2 Bristol Farms Italian Olive Oil
Directions
For the roasted strawberries: Preheat your oven to 425°F.

Line a sheet pan with parchment paper.

Sit the strawberries on the parchment paper, cut side down with the tips pointing up.

Evenly dust or sift 3 tablespoons of powdered sugar on top of the strawberries.

Roast for 15 minutes or until the strawberries are juicy and the tips have slightly caramelized.

Remove from the oven and set aside. Preheat oven to 400°F.

In a large mixing bowl whisk together cornmeal, AP flour, pastry flour, sugar, salt, baking soda, and baking powder until well combined.

In a separate medium-sized mixing bowl, add buttermilk, honey, eggs, and 3.5 oz of cooled, melted butter. Whisk until combined.

Divide the rest of the melted butter between four cast iron pans, with your finger spreading the butter around the entire inside of the cast iron.

Spoon 1 cup of batter into each cast iron pan, spread out the batter with the back of a spoon.

Place the cast iron pans into the oven and bake until the top looks dry. To test doneness, place a toothpick into the center of the cake and pull out. If the toothpick is dry, the cake is done. If the cake is still wet, return the cast iron pans to the oven and continue baking for another 3 minutes.

When cakes are done, remove from the oven and let sit at room temperature.

Add all of the ricotta to a mixer. Using the whisk attachment, add the rest of the powdered sugar to the bowl and mix on high speed until the ricotta is fluffy. Alternatively, mix by hand using a large bowl and whisk.

Spoon whipped ricotta over the top each corn cake. Add strawberries on top of the ricotta cheese. Drizzle a half tablespoon of balsamic vinegar and a half tablespoon of extra virgin olive oil over the top of the strawberries. Buon Appetito!