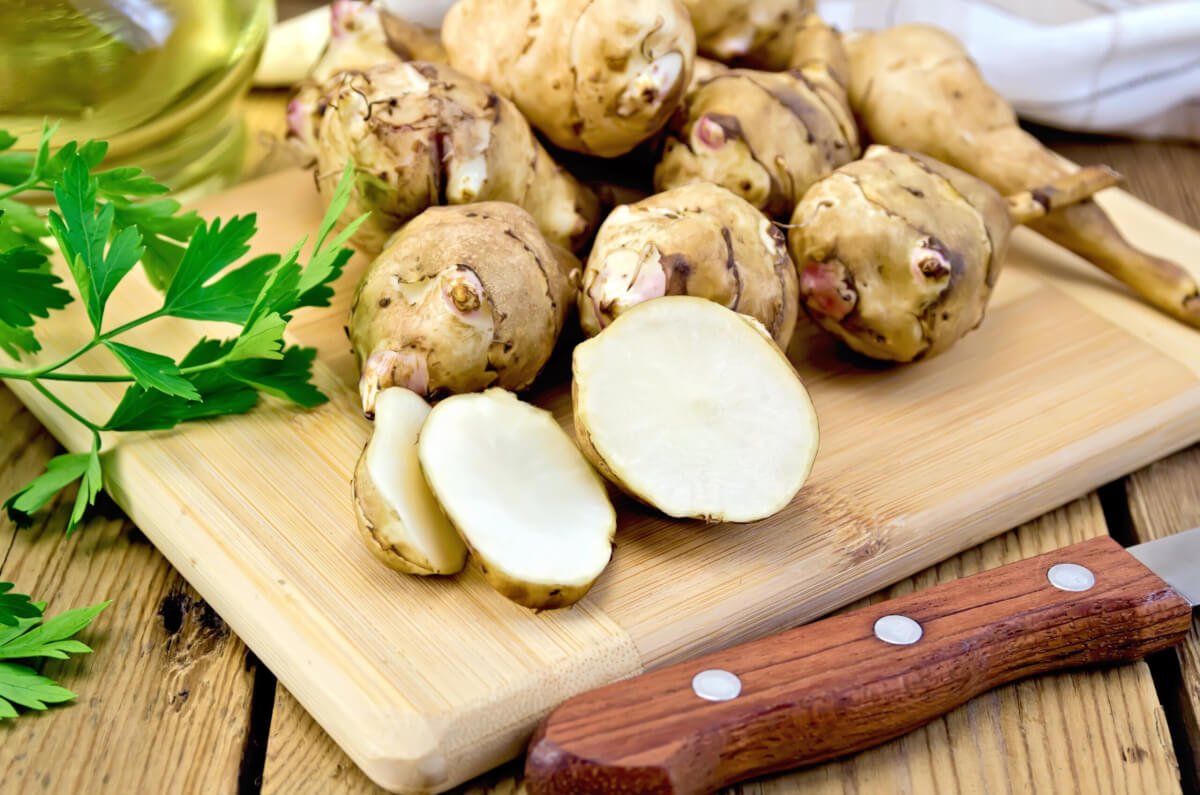 Often known as Jerusalem artichokes, these knobby tubers actually have nothing to do with either Jerusalem or artichokes. These root veggies look like a cross between a potato and turmeric or ginger root, but they are actually part of the sunflower family.
Earthy, crunchy, and just a bit nutty, sunchokes shine brightest when treated similarly to potatoes. However, unlike potatoes, sunchokes are edible when raw. Roasted, mashed, fried, or in a salad, now's the time to give sunchokes a try.
You're in luck, sunchoke season lasts through early spring. And for more peak produce inspo, check out our Fresh Picks page!
How to Prep
Sunchokes require thorough cleaning before cooking. Use a gentle scrub brush and rinse clean under cool water to remove any debris. Use a sharp knife to remove any damaged areas, if needed.
Let's get cooking with one of our favorite sunchoke-centered recipes.
Ingredients
1 pound sunchokes, cleaned and sliced into wedges

2 tablespoons extra virgin olive oil

6 cloves garlic

juice of one lemon

1 sprig fresh rosemary

1/2 teaspoon kosher salt

1/2 teaspoon black pepper freshly cracked
Directions
Preheat your oven to 375°F.

In a large bowl, add sunchokes, garlic, salt, pepper, lemon juice, and olive oil. Combine until each sunchoke is well coated. Let sit 10 minutes.

Turn out onto a lined baking sheet. Spread out evenly.

Place in the oven and bake for 20-25 minutes.

Use a fork to check if tender and flip if necessary. Bake until tender and remove.

Taste for seasoning and enjoy!