Make Your Own Nut Butters
Peanut butter is delicious, but there are even more nut and seed butters for you to explore. Naturally packed with healthy fats, protein, and nutritional goodness, we always keep a jar of the good stuff on hand. Plus, making your own butter allows you to control the salt and sweetener, and you don't need to add oil. So, if you have the time, you'll end up with a healthier, fresher, and more flavorful spread!
With a high-powered food processor or blender, you can make a perfectly creamy (or chunky) butter in less than 30 minutes. Keep it classic or create custom flavors with your own mix of nuts, seeds, and spices. Then, pair your DIY butter with our small batch preserves for the best "PBJ" of all time!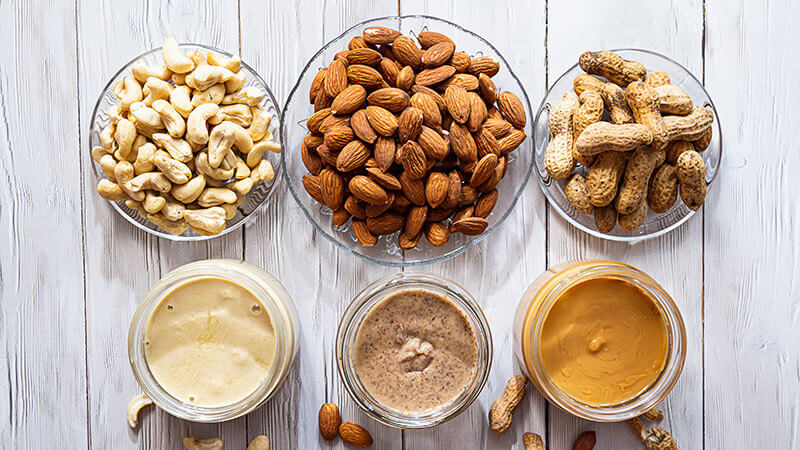 Some seeds and nuts work better than others, so we suggest starting with one of these as your base:
Peanuts: For a classic peanut butter, use raw shelled peanuts.
Pecans
Walnuts
Sunflower Seeds: Make sure to use shelled seeds.
Cashews
Almonds
Hazelnuts: Hazelnuts have an outer layer that can be removed.
Once you've selected your raw seeds or nuts, spread them evenly across a baking tray. Roast them at 300°F for about 10 minutes, or until they're fragrant. See? Pretty simple. Just be sure not to let them burn and you'll be moments away from a delicious DIY butter!
Once the tray cools down, transfer everything over to your blender or processor and run it for about 10-12 minutes. For a creamy texture, go by the eye (and taste) test — you'll know when it's ready. If you're a chunky fan, simply remove a few scoops during the first few minutes of blending. Then, stir them back in at the end.
There's no limit to what you can do with DIY nut or seed butter, but you may want to start with a few of our favorite recipes for Sweet Spiced Almond Butter, Hazelnut Chocolate Butter or Vanilla Cinnamon Sunflower Seed Butter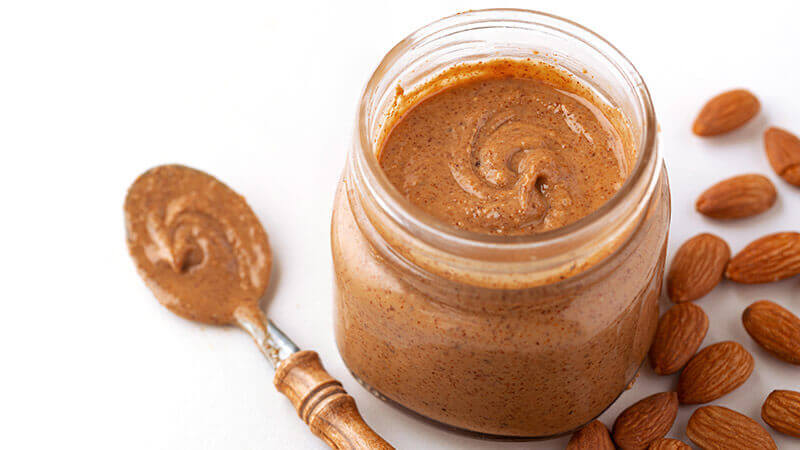 Have a nutty recipe to share? Tag us @bristolfarms – we can't wait to see your creations.