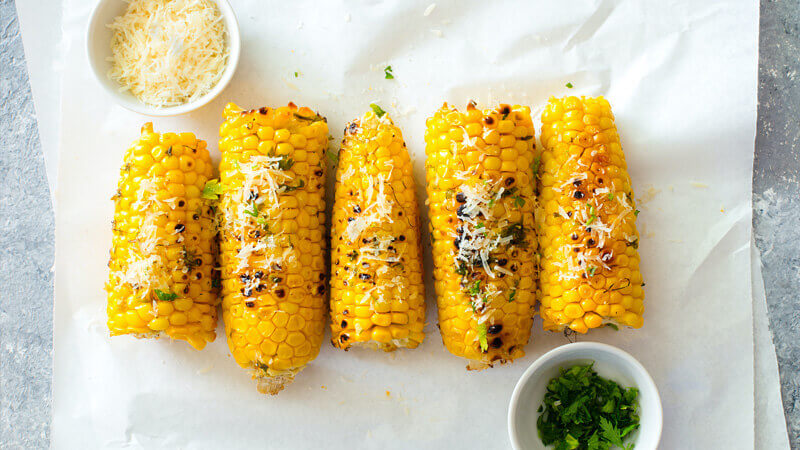 Corn is a summer favorite, and it's especially tasty when charred over an open flame. A guaranteed hit at your backyard cookout, grilled corn lends itself to a fantastic range of recipes, as well as complementary, mouth-watering sauces.
In other words, it's a no-brainer for your next BBQ. The only question is — should you keep the husk on or peel it off? It really comes down to personal preference, but we like to leave the leaves for maximum smokiness and juiciness. Even with the husk on, your corn will still achieve ample char marks with just the right amount of crunch.
Either way, it's hard to go wrong, especially during corn's peak season. For the best of the best, look for ears with bright green husks that are wrapped tightly around the kernels. You may be tempted to peel them at the store, but please, no peeking! The husk will naturally extend the corn's shelf life, keeping it fresh and delicious for up to a week.
Ready to get to the grill? Try one of our favorite recipes, starting with this tasty twist for corn on the cob or our version of Mexican street corn.