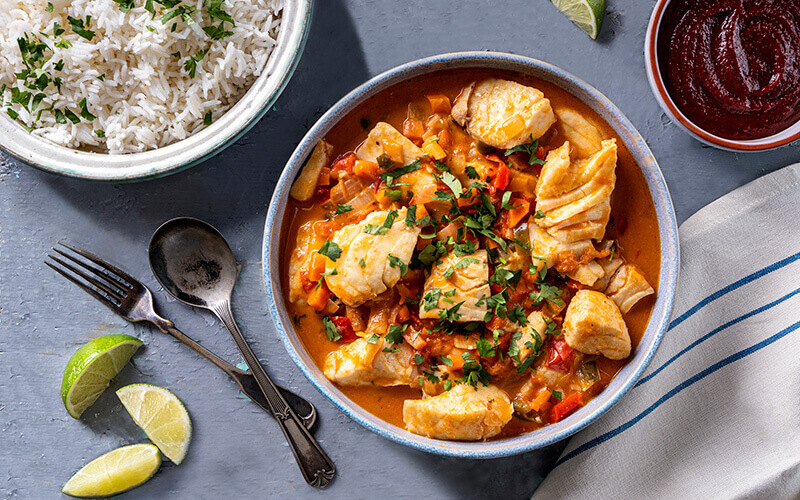 Halibut How To's
Ready for cooler weather? Bring on the comfort of something warm and brothy. And with halibut, hearty and heart-healthy come together for a perfect, pre-fall meal.
Halibut is an excellent source of protein and selenium, an antioxidant that lowers inflammation and helps your body repair and recover. Plus, it's packed with omega-3s and magnesium, which help combat heart disease.
As for its flavor, halibut is mild, delicate, and naturally sweet. It's the perfect whitefish to bring substance to a soup, stew or broth. Halibut shines with bold seasonings like garlic, pesto, ginger, rosemary, or thyme. And because it's thicker and firmer than cod, it takes on flavors in a hot broth without turning mushy.
The gentle flavor and texture of halibut come through best with careful prep. When using halibut in soups, wash and pat it dry, then cut it into pieces before adding it to your broth or sauce. No need to pre-cook it. The fish will poach perfectly and come out tender and moist.
You can make something classic and brothy, like a stew with vegetables and a white wine or oil base, or go for rich and creamy, curry or chowder style. Halibut blends perfectly, either way.
Feeling inspired? Tag us @bristolfarms – we can't wait to see your creations.