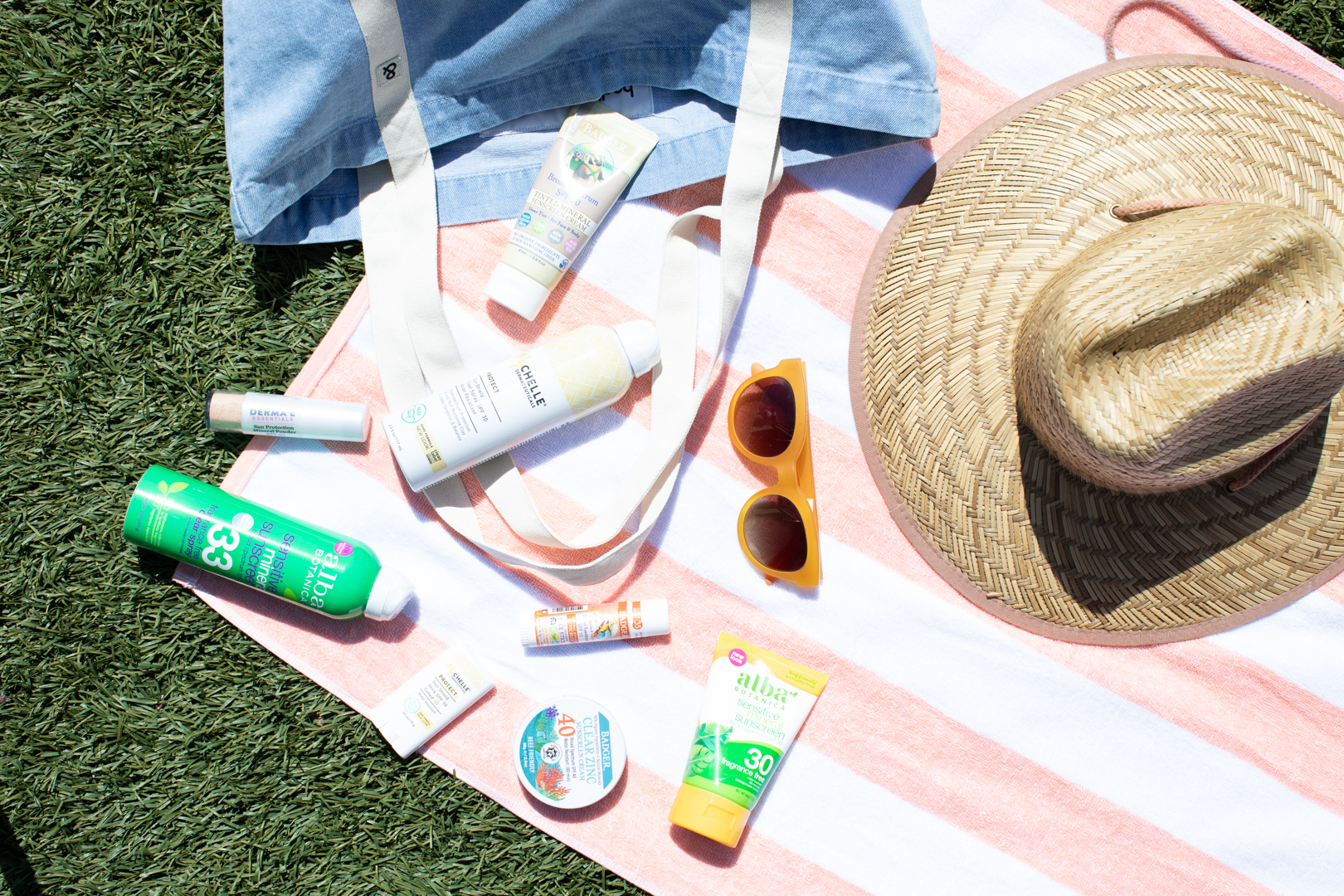 Spring is the perfect time to reboot, refresh, and renew. We're sharing some of our favorite "spring cleaning" must-haves, so you can feel your best – inside and out!
Spring Tips to Feel and Look Your Best
Clean from the Outside

Our skin is our largest organ, and it helps us regulate our temperature, protects us from the harmful effects of the sun, and triggers our immune system to fight infections.
Dr. Bronner's soaps are the magical, American-made, organic wonders every home should have. Their famous all-in-one soap cleans your body, hands, laundry, pets, and more. This naturally hydrating castile soap uses pure, organic, and fair trade ingredients without preservatives, detergents, or foaming agents. Magic, indeed!
Acure eco-friendly skin wellness offers nourishing skin products with clean, clinical ingredients and super nutrients. All of their products are 100% vegan and always free of the parabens, sulfates, and formaldehyde commonly found in other skincare products. Look good, and feel good, from the outside in.
For organic, healing body care, look to Badger Suncare. Their products serve to protect your skin from potential sun damage, while protecting the planet with sustainable farming practices. Stock up for all your Spring and Summer adventures.
Bio Kleen hand and dish soap is a vegan and cruelty free home saver. Without any toxic ingredients, you can get the dishes super clean and still have soft hands.
Clean from the Inside
Beets are natural blood cleansers, great for aiding with liver health, where your body gets rid of toxins. They're also high in antioxidants and nutrients.
Ginger is a key ingredient in the Detox Salad's dressing and a superfood in its own right. Ginger root is known to have anti-inflammatory properties and can help your stomach eliminate toxins. Level up from the classic ginger ale soothing an upset stomach, and sip on a citrus ginger tonic.
Leafy greens like kale, spinach, and arugula are packed with vitamins and minerals like iron, calcium, potassium, and magnesium. They're high in fiber, which is great for digestion and omitting waste. Try adding kale to a smoothie—we promise you won't even taste it, but your body will thank you!
Celery juice is a popular detox remedy for its many health benefits. Celery juice is anti-inflammatory, rich in antioxidants, incredibly hydrating, and assists your liver in flushing toxins. If you don't have a juicer, you can pick up our raw, organic celery juice at your local BF Juice Bar.
Fermented foods are probiotic, helping with digestion and the absorption of vitamins. Foods like kefir, kimchi, sauerkraut, and even pickled beets are excellent sources of this good-for-you bacteria.
Supplements are simple ways to add nutrients to your diet. Bio-K probiotic capsules are great for taking gut health on the go. And Vital Proteins collagen powders will supercharge your morning coffee or smoothie for hair, skin, and nail wellness.
Have questions? Leave a comment, email us, or ask a team member the next time you're at BF. We're ready to help you make the most of the season!
Tags