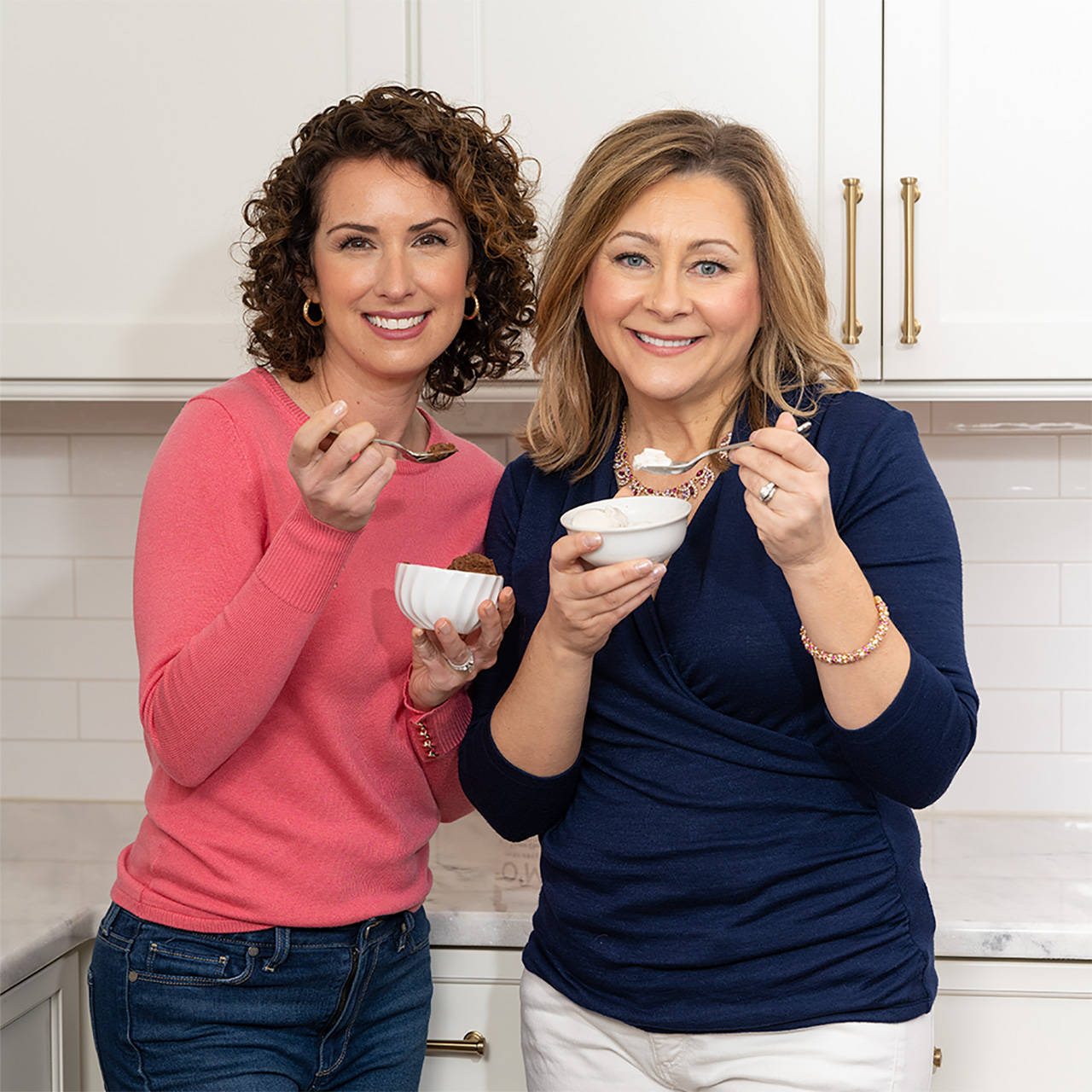 Allison Monette wanted to cut back on dairy without giving up her favorite dessert. Unfortunately, she couldn't find a vegan ice cream to satisfy her cravings or her desire for clean, allergy-friendly ingredients.
After years working for big food corporations, the mother of two decided to launch her very own dairy-free dessert company. Allison already had the experience, knowhow, and passion — all she needed was a talented chef to bring her vision to life. Once she teamed up with food scientist Julie Bishop, O'My Gelato was ready to churn and change the dessert world.
You won't find any dairy, gluten, tree nuts, peanuts, eggs, soy, or artificial ingredients in O'My Gelato. Still, every creamy and dreamy flavor tastes just like the real deal. With plant-based pints ranging from Coffee Chip to Strawberry, we can all save room for dessert without deviating from our diets.
Recently, we caught up with Allison to learn more about her journey and hear her advice for fellow entrepreneurs.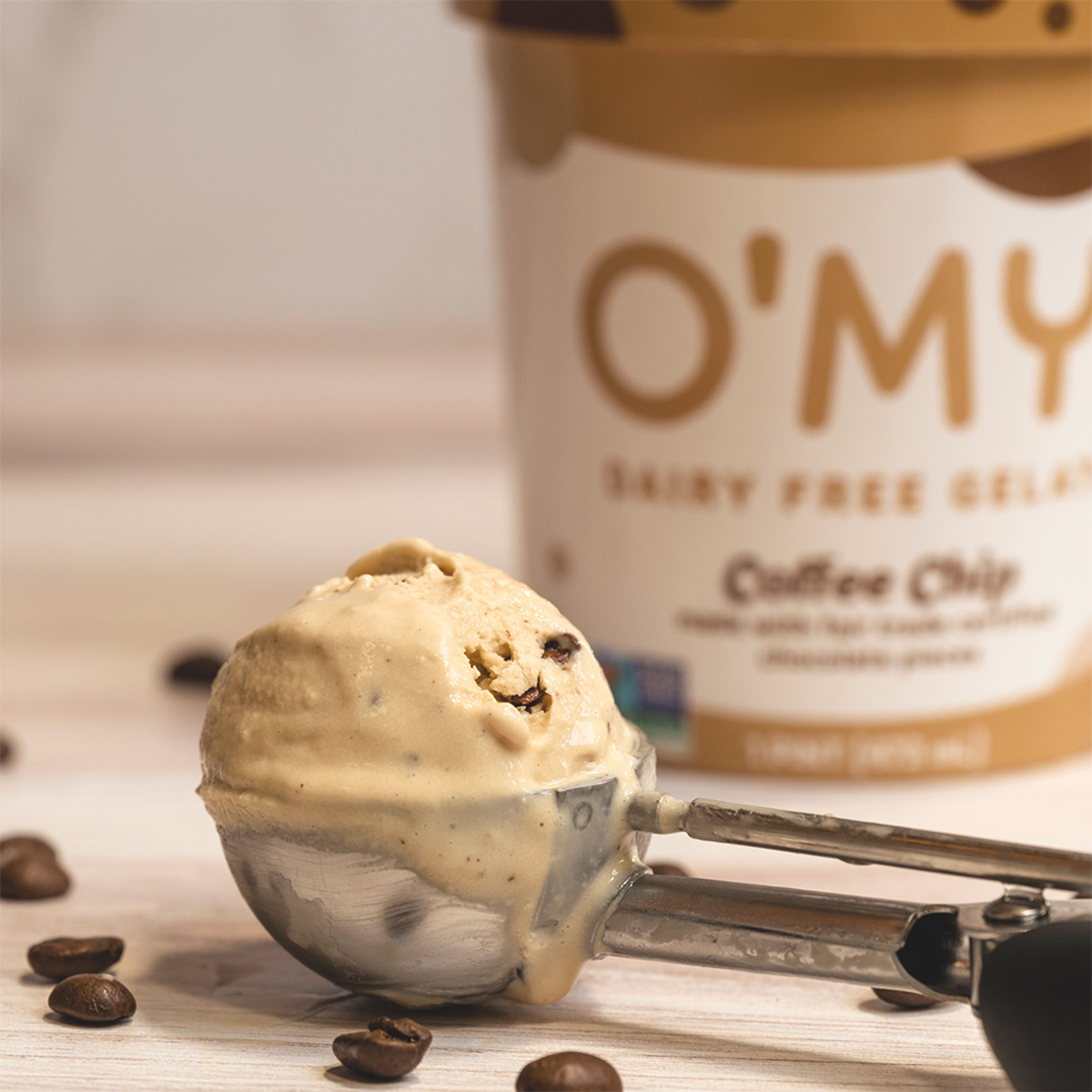 01 Why did you start O'My Dairy Free Gelato?
Well, I've always had a sweet tooth. And I've always loved my work in the food industry. After my second son was born, I realized my diet was really dairy-heavy, so I tried to add more plant-based substitutes to balance it out. At the time, I felt that the vegan ice creams in stores were hard and oddly textured. Oftentimes, they also had ingredients that didn't seem like they belonged in ice cream.
I knew it had to be possible to make a creamy treat with the same simple ingredients as real ice cream. Fortunately, I met Julie, and she brought my dairy-free gelato dreams to life. We worked so well together, she agreed to be my co-founder. The rest is history — or her-story — for our certified women-owned company.
02 What obstacles did you face along the way?
Any small business is a labor of love. There are so many hurdles to clear. As an allergy-friendly brand, it was really important for us to source all our ingredients from companies with rigorous allergen control standards. It took time to build those relationships and to get the sourcing right, but it was worth the wait. Four years later, we still work with the same suppliers.
Funding is also difficult, especially since we aim for female investment in order to remain women-owned.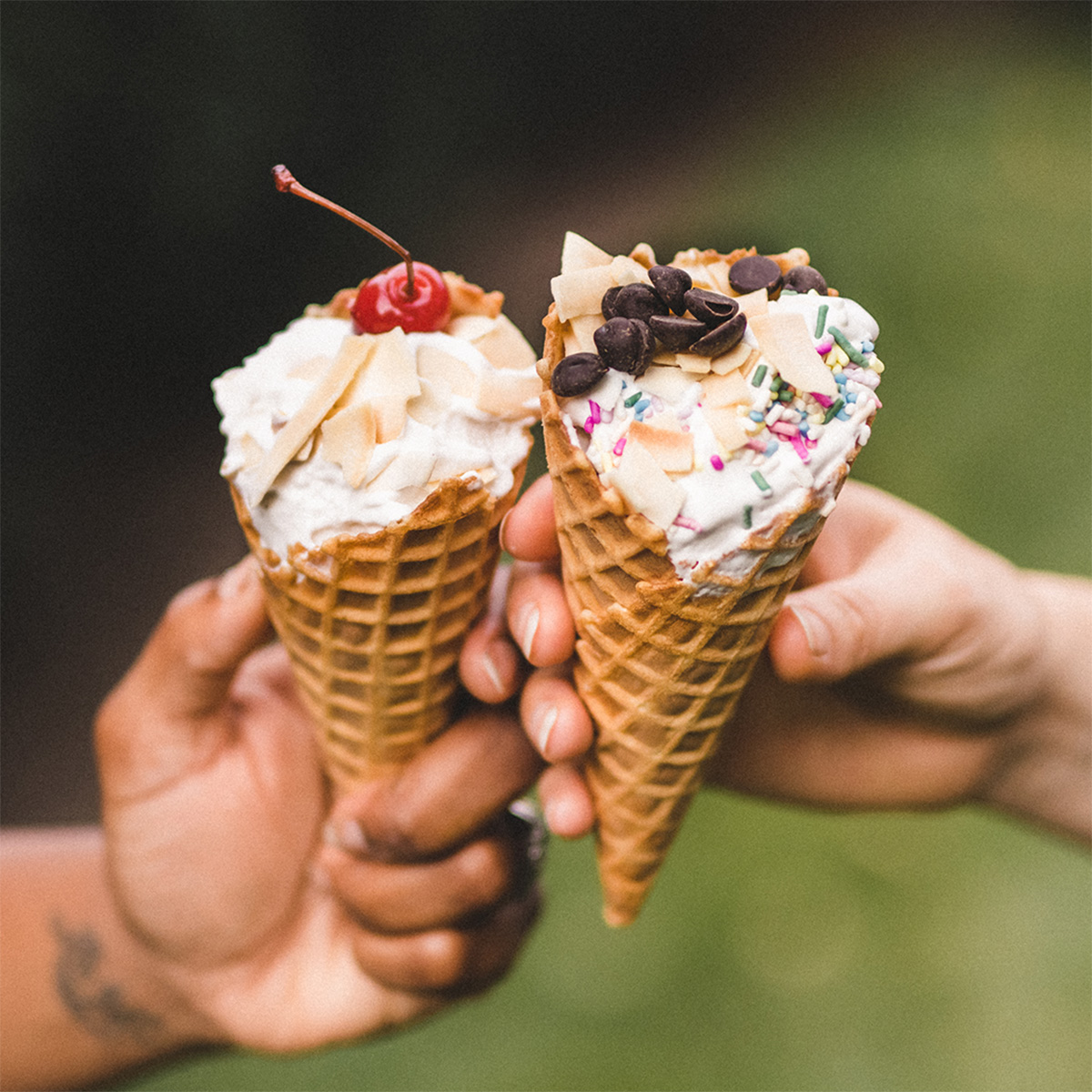 03 What lessons do you have for other entrepreneurs?
Surround yourself with people that are truly aligned with your mission and ready to help you weather the storms. Also, remember that no one is great at everything. Try to be real about what you are not good at and identify the tasks that you find yourself putting off. You'll save yourself a lot of stress by taking those things off your plate, so ensure that you have a great support system in place.
04 What's on the horizon for O'My Dairy Free Gelato?
We're working to expand into other creamy, allergy-friendly treats — stay tuned!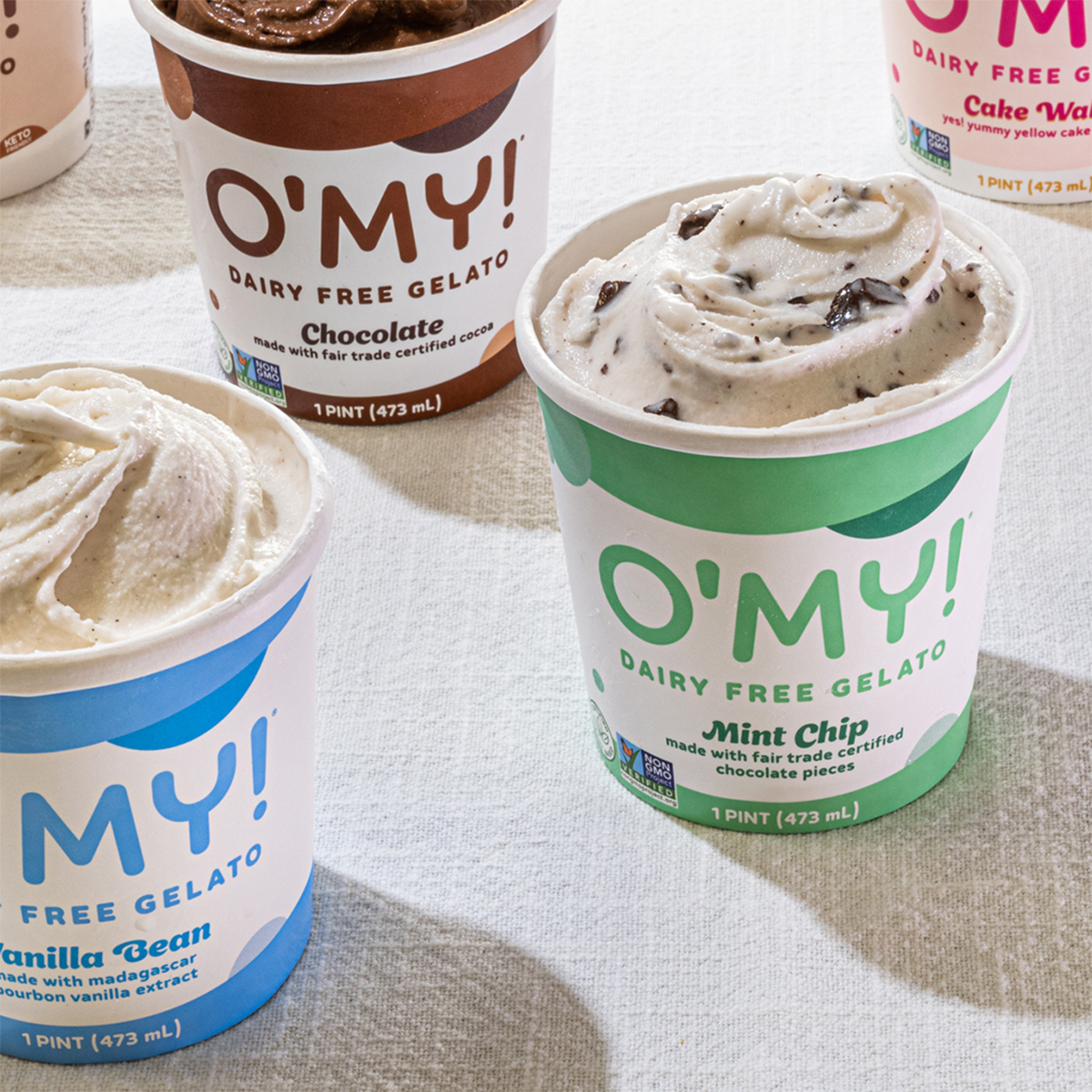 05 How do you keep work/life balance? What drives/inspires you?
I try to reserve my most productive hours for work. For me, that's in the morning. My late afternoons and evenings are full of family time — a mix of driving to soccer practice and cooking family dinners. I know I won't always have this time as my boys get older, so I really aim for family meals most nights. My youngest sets the table and my oldest son helps with some dinner prep.
Of course, there are nights when I need to take a business call. Still, I think it's good for them to see my commitment to my business.