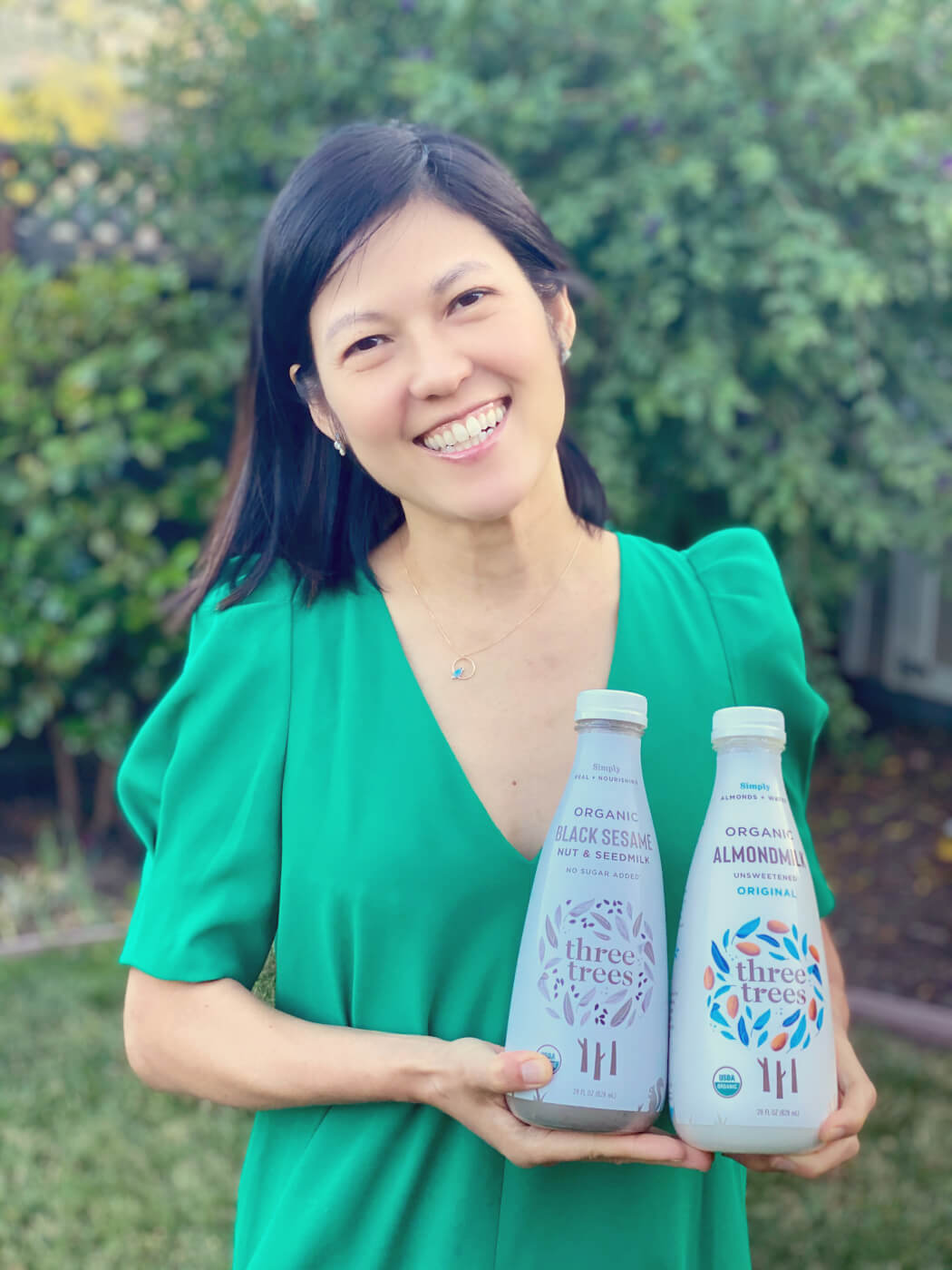 Three Trees' clean and wholesome packaging truly says it all. Made with no more than a handful of real, simple ingredients, these non-dairy milks are purely delicious.
It all came naturally to founder Jenny Eu, who was inspired to make a difference at an early age. Guided by the life lessons and values of her grandmother, Jenny has blazed a trail in the industry. And, even as her East Bay-based company grows larger by the day, she's sticking to her principles.
Recently, we caught up with Jenny to learn more about her journey and hear her tips for fellow entrepreneurs: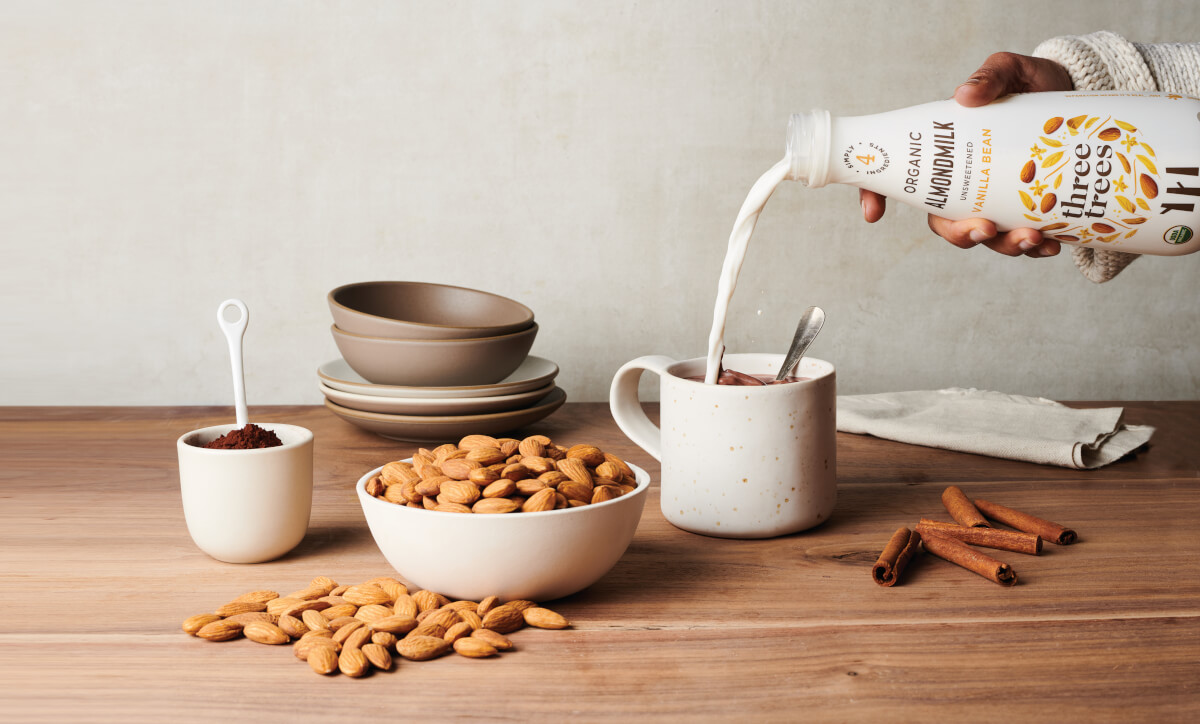 01 Why did you start Three Trees?
Three Trees was born out of a desire for simple, nourishing, delicious nutmilks. When I was younger, my grandmother would take me on hikes through the forested mountains of subtropical Taiwan. She showed me leaves, roots, and barks with healthful properties, and she used them to make teas and tonics.
That passion for finding delicious nourishment in nature stuck with me. Eight years ago, after watching the documentary "Forks Over Knives," I tried to eat a more plant-based diet. However, there weren't a lot of good, clean non-dairy milks out there. Everything had gums or additives. So, I threw some nuts in my soymilk maker and out came the creamiest, most delicious nutmilks – very different from the watery ones in stores.
I felt like I could make something better and make a positive impact on the environment all at once. I had a chance to help other people incorporate more plant-based foods into their diet. I just had to pursue the opportunity.
My grandmother will turn 100 years old this year. Her philosophy towards life and eating food that's simple, whole, and direct-from-nature guides us at Three Trees. That's why we have the highest clean ingredient label standard – if you wouldn't find it in your kitchen pantry, you won't find it in our bottles.
I named the company Three Trees in her honor. In Chinese, the character for "forest" (森) is made of three of the characters for 'tree' (木). The forest is a soothing, rejuvenating place that offers us an abundance of healthy plant-based ingredients. That perfectly represents my vision for the brand.
02 What obstacles did you face along the way?
Well, in the early days, I had to drive an old refrigerated van with 500,000 miles on it to make store deliveries. I'd pray every time I crossed the San Mateo Bridge or climbed Nob Hill in SF!
But, seriously…finding the right people was a challenge for us early on. Fortunately, we're a very value- and mission-based organization and that helps to attract the right kind of people. Everyone on our team is super dedicated and passionate about nourishing the world with clean, delicious plant-based milks.
Another challenge has been ensuring that we grow the right way. It's an emerging category, so there's been a lot of investor interest in the sector – that's both good and bad. We obviously want to grow, but we're mindful of building responsibly.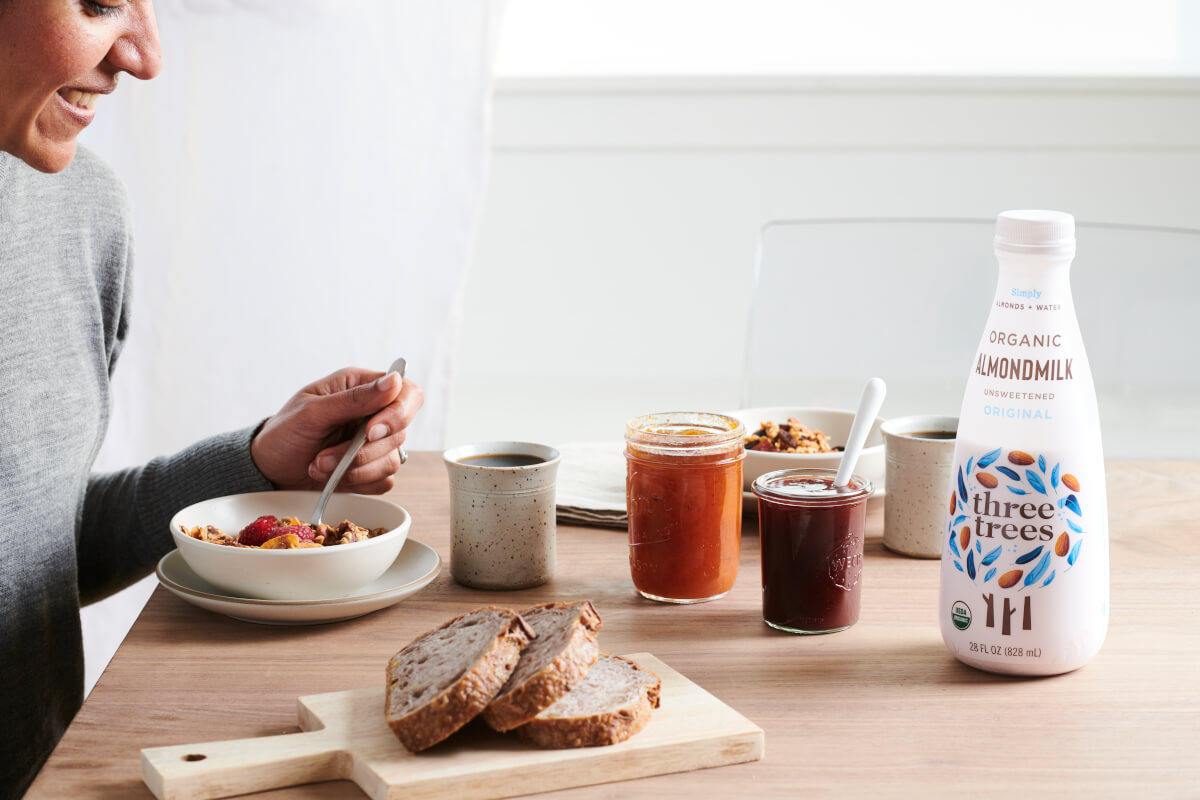 03 What lessons do you have for other entrepreneurs?
Focus on quality and don't compromise. Put out a great product – something that is truly wonderful, even when you strip away the pretty packaging. Marketing is important, but the product has to be solid and offer real value.
Also, persistence is key. In order to be successful, you need a strong internal compass.
04 What's on the horizon for Three Trees?
We're focused on continuing to make the best plant-based milks and sharing them with even more people. Most of us are feeling anxious and under a lot of pressure, so it's crucial to take a moment to connect with nature – one trail walk or delicious sip at a time!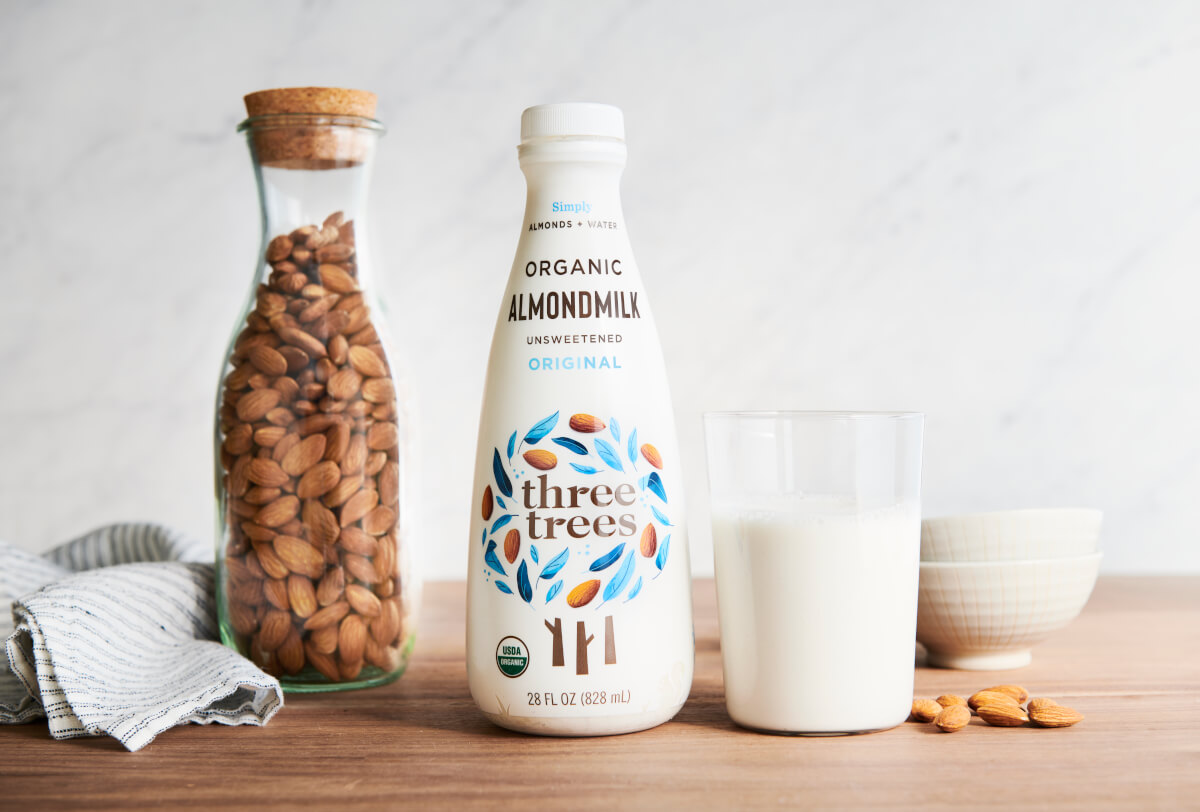 05 How do you keep work/life balance? What drives/inspires you?
(Laughing) I don't! It's hard to find good balance when you have a toddler, but I'm trying.
There are many things that drive me. Our company mission. Our consumers who love our product. Knowing our milks are giving people joy and helping them eat, that gives me tremendous satisfaction. The desire to be a role model to my daughter, and to make my family proud. All of these things drive me.
But, what drives and inspires me each and every day is my teammates' dedication to our shared success.