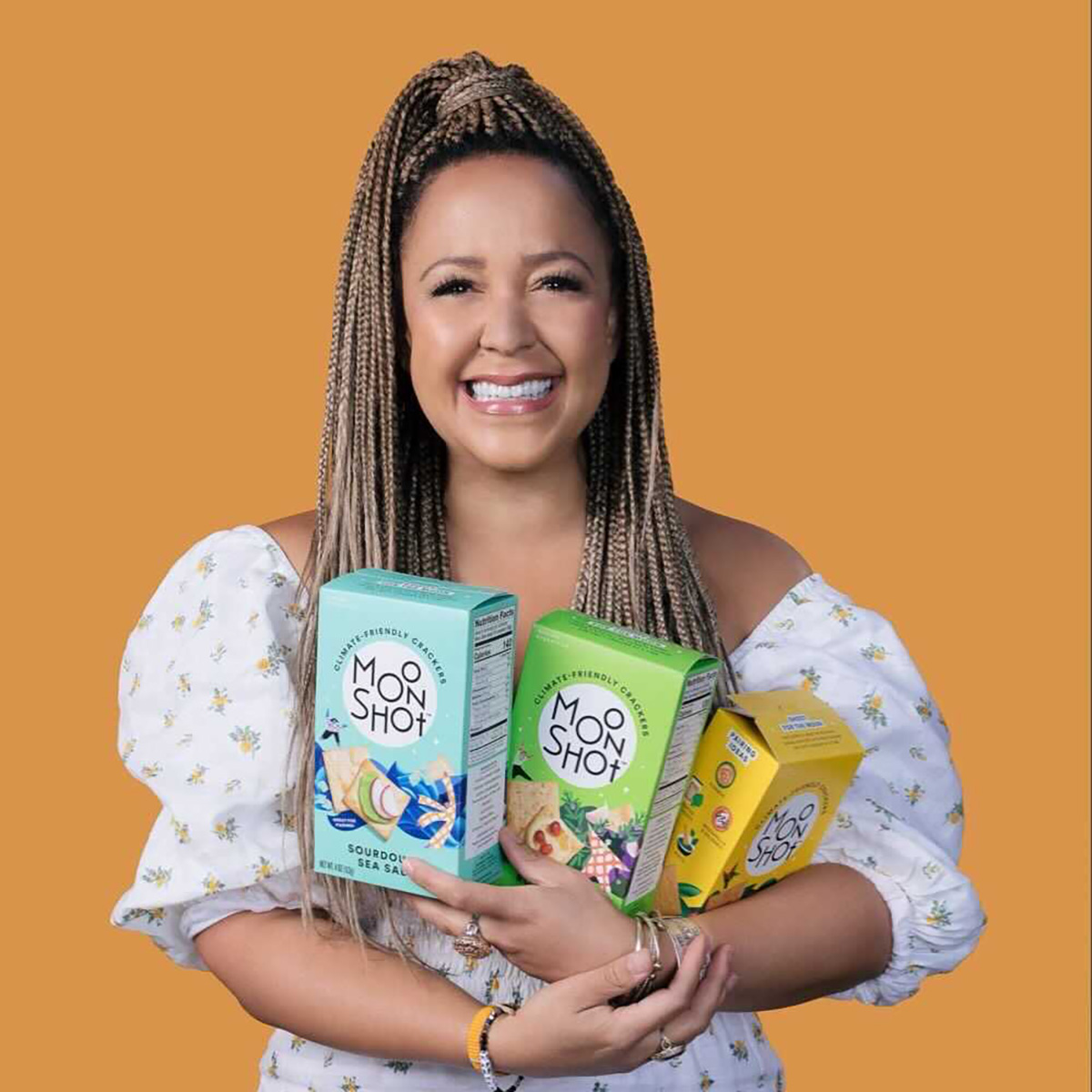 Her first major venture — the robot-powered Zume Pizza — made her a star in the foodtech space. Now, Julia Collins is fighting climate change and catapulting new eco-friendly companies with Moonshot and Planet FWD.
Moonshot sources ingredients from regenerative farms that rely on nature and rebuild soil after every harvest. They also maintain 100% carbon neutral operations, all the way down to their fully recyclable packaging. The end result is as good for the environment as it is for your plate. Made with stone-milled heirloom wheat and pure sunflower oil, Moonshot's organic, non-GMO crackers are impossibly light and crispy.
Julia isn't just sharing her snacks – she's also supporting other net zero businesses with her patented software. Planet FWD enables brands to calculate their carbon footprint, connect with sustainable suppliers, and showcase their commitment with scientific data. If Moonshot is Apollo 11, Planet FWD is the station that will launch future generations.
Recently, we caught up with Julia to learn more about her journey and hear her advice for fellow entrepreneurs.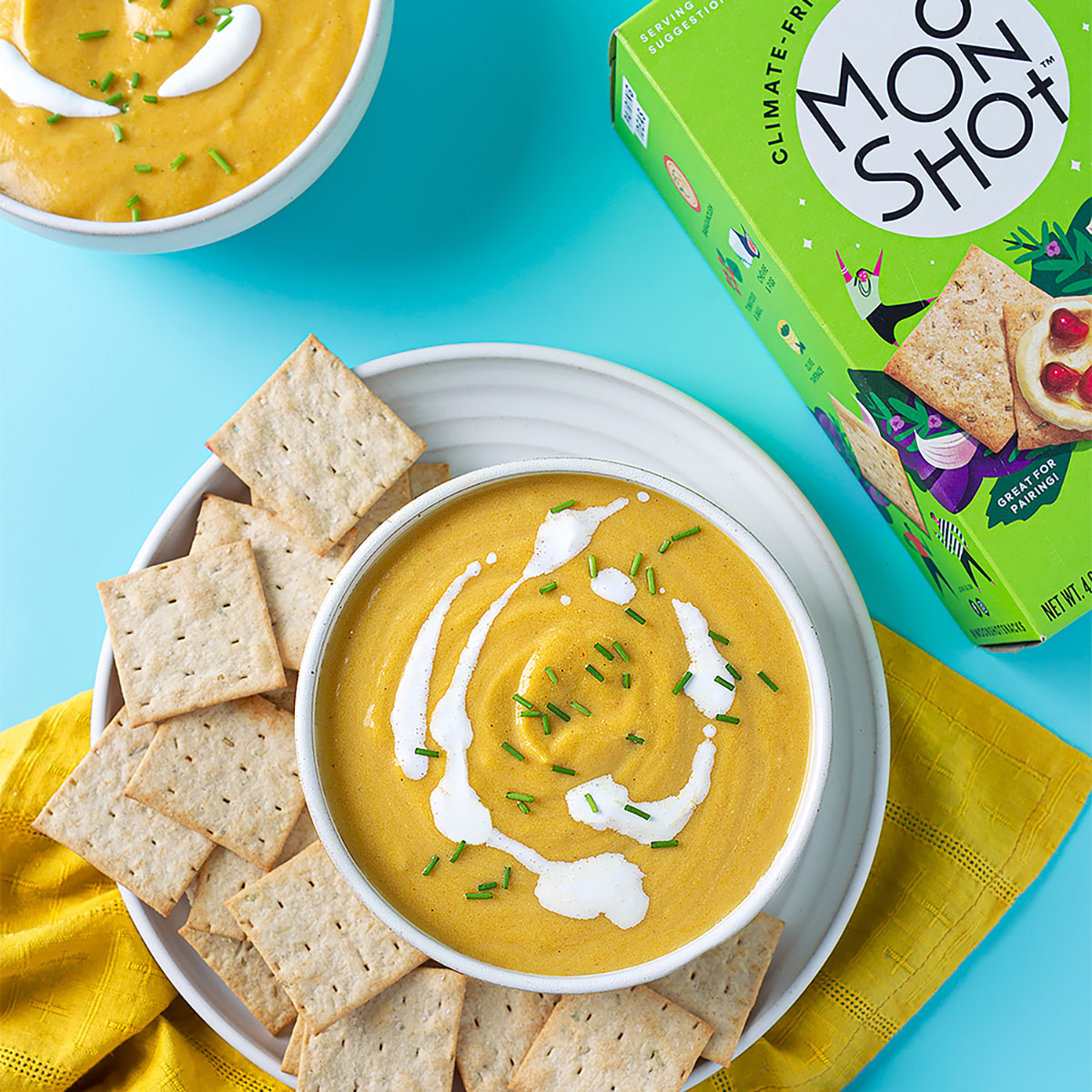 01 Why did you start Moonshot?
I started Moonshot out of love for people and our planet. I've always been concerned about climate change. But, when I gave birth to my first son, I went from concerned to absolutely obsessed. I wanted to do everything I could to take action.
There's no silver bullet solution for tackling climate change, but I knew that I could make a real difference by leaning into my passion for food. Roughly 34% of man-made greenhouse gas emissions come from land use and food systems, so I aimed to contribute towards a net-zero food system.
The goal wasn't just to create one product or brand — I wanted to create a climate-friendly food movement. I believe that we can all contribute to forming a healthier world. With Moonshot, we're inviting everyone to take part.
02 What obstacles did you face along the way?
Building a CPG company isn't easy. When we launched Moonshot, we dealt with all types of supply chain, manufacturing, and strategic challenges. We also had to meet our own rigorous climate standards — that absolved the majority of our resources.
Creating a climate-friendly product with a net-zero footprint was challenging. So challenging in fact that we had to build our own software solution! Planet FWD reduces the cost and complexity of bringing climate-friendly products to market. We've since made our software available to like-minded brands so that we can empower the next generation of sustainability.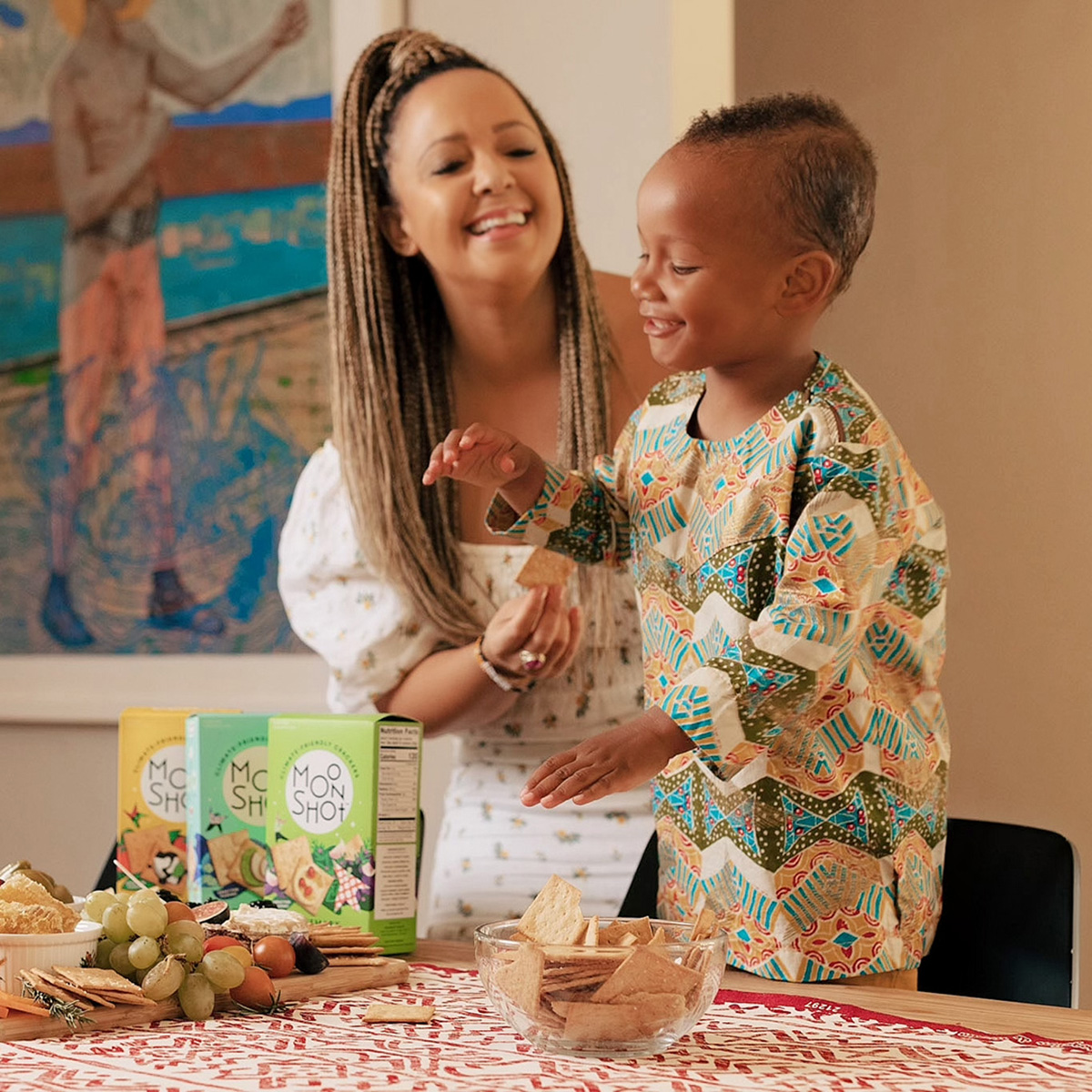 03 What lessons do you have for other entrepreneurs?
Let the urgency of the moment motivate you to do things differently than they've ever been done before. Today's brands are uniquely positioned to include sustainability in their core value proposition. In this critical time, we can still avert the most catastrophic consequences of our warming planet. You'll emerge as a market leader if your products address consumer needs as well as the growing demand for climate-friendly solutions. That's not just my opinion — the data supports that as well.
NYU Stern's Center found that 55% of CPG growth from 2015-2019 came from sustainability-marketed products. Plus, 70% of consumers in the U.S. and Canada say it's important for a brand to be sustainable or eco-friendly, per IBM and the National Retail Federation. More and more consumers are demanding action from brands, so it's a wonderful time to innovate and introduce climate-friendly options.
04 What's on the horizon for Moonshot?
We absolutely love seeing people join the climate-friendly food movement through Moonshot. Nearly half of our customers first learned about regenerative agriculture through our brand. In addition to delighting people with new delicious flavors and fun packaging, we're focused on bringing the climate-friendly food movement to more and more people.
As we develop new products, we remain committed to working with regenerative farmers. With their help, we're able to source ingredients that improve soil health and restore ecosystem balance.
We're also very committed to justice, equity, and inclusion. Indigenous people have played a critical role in healing our food systems for millenia and it's important to recognize that. Since we're headquartered in San Francisco — the unceded ancestral homeland of the Yelamu tribe — we've acknowledged that in our new packaging. I'm proud to say that it's the first CPG packaging to feature land acknowledgment and a definition of regenerative agriculture:
"An approach to farming that restores ecosystems through practices like cover cropping and reducing tillage to build healthier soil, improve biodiversity, and capture carbon from the atmosphere. It stems from the wisdom of working together with nature as Indigenous Peoples have for millenia."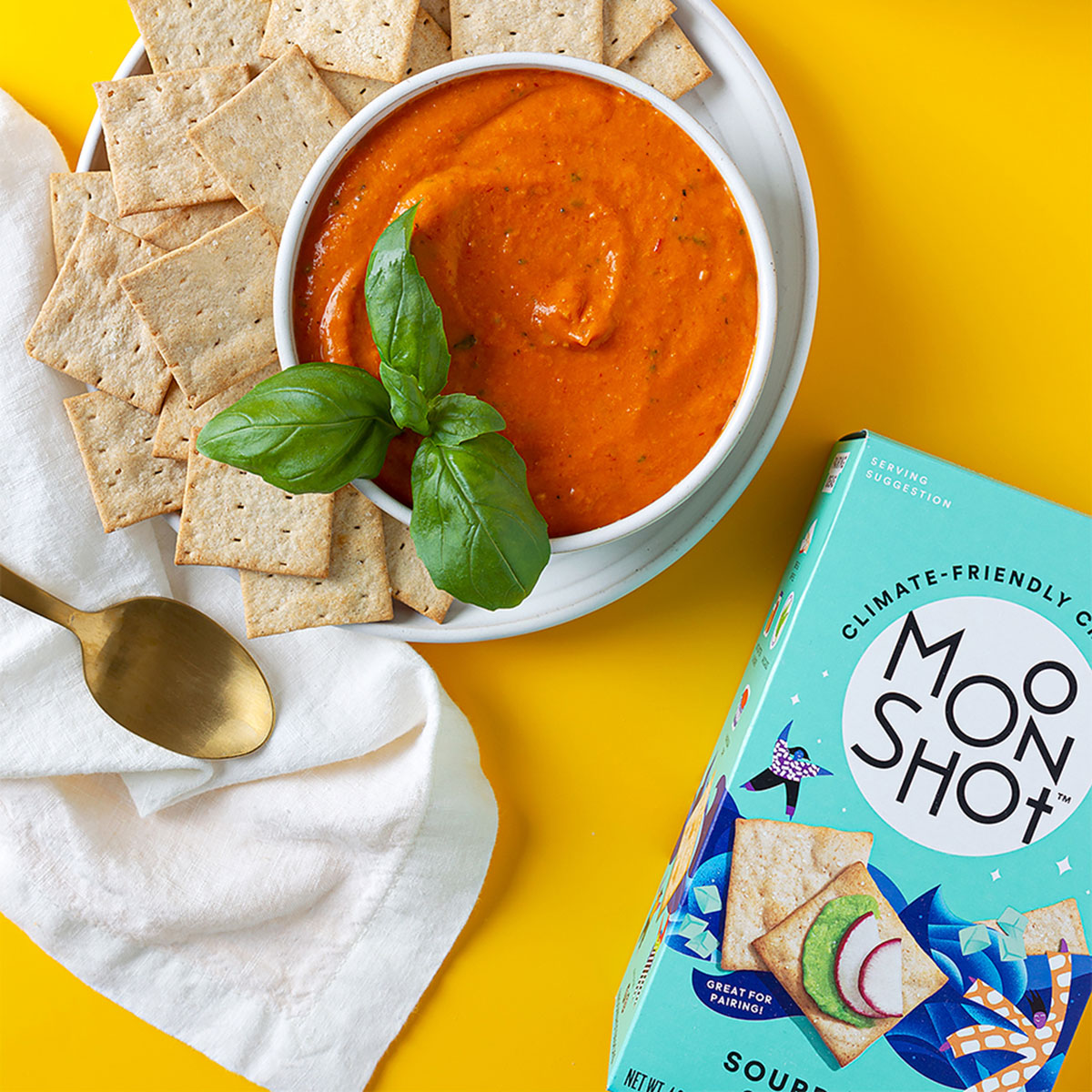 05 How do you keep work/life balance? What drives/inspires you?
I don't believe in work/life balance because my work and my life are not in opposition. I am truly living my purpose. Every day I wake up feeling energized and grateful. I get to create things that people love while working with people that I adore and admire. Together, we've built a company that protects the planet, and that's a dream come true. Still, I invest in my energy by investing in joy. For me, that means breathwork and movement every morning plus meditation and weight lifting.
I'm driven by the alignment of my purpose and my work. That's also how I measure my success. I know I'm doing well when my purpose aligns with my entrepreneurial path.
I'm inspired by all the people who have joined me in mitigating the effects of climate change. Together, we're creating the best outcomes possible for every human being on this planet.