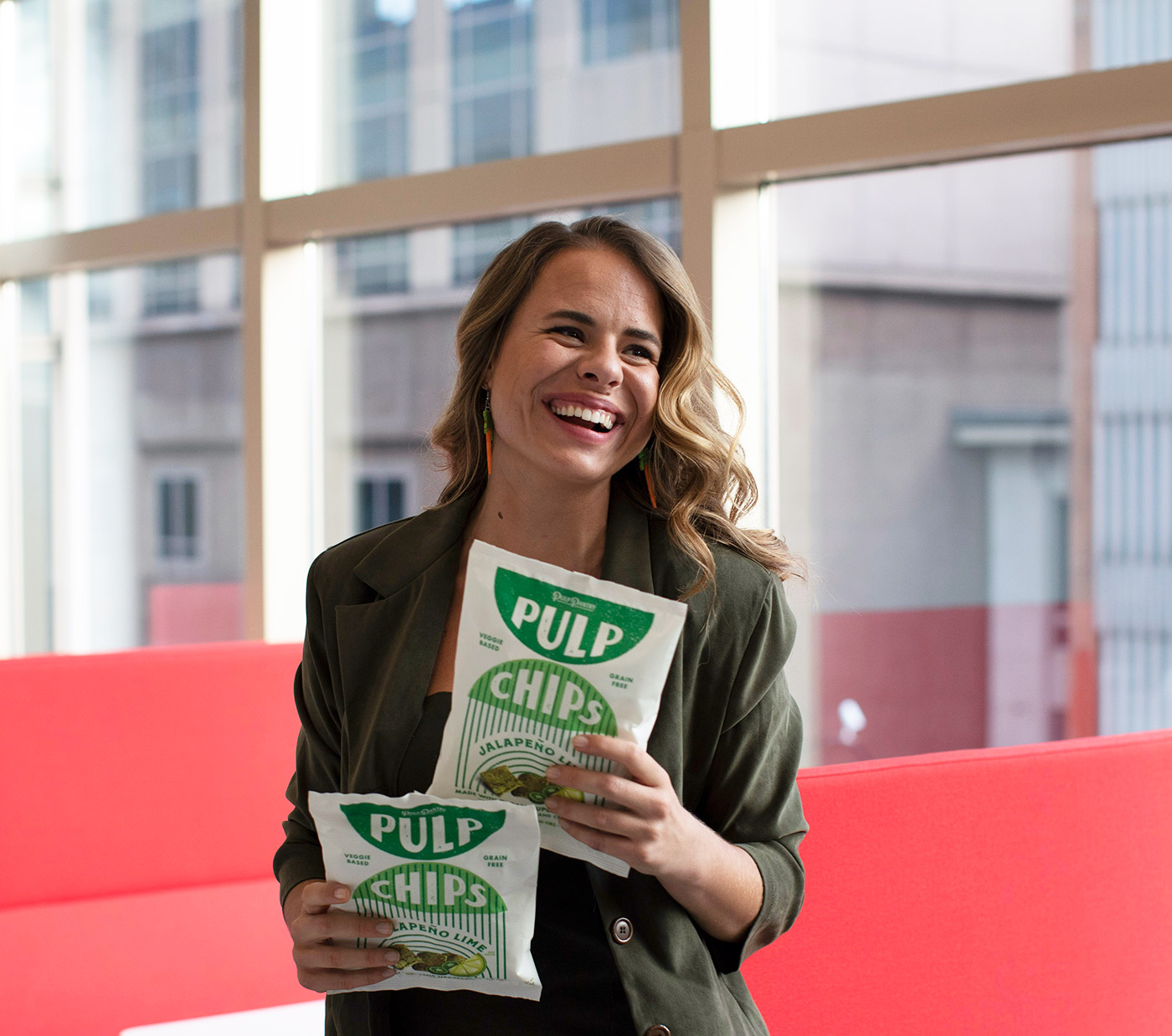 Kaitlin Mogentale wanted to make healthy eating accessible for everyone and protect the planet for generations to come. Through the power of upcycling, the founder of Pulp Pantry has achieved the ultimate win-win.
Pulp Pantry works with large juicers to turn organic vegetable "scraps" into deliciously convenient snacks. Made with wholesome produce and superfoods like chia seeds, Pulp Chips come packed with fiber, flavor, and the crispiness you crave. You can't beat that — especially when considering the environmental impact.
Kaitlin started her company in 2019 and she's already taken a major bite out of food and resource waste, saving 546,000 sq. ft. of cropland and 17 million liters of water. Plus, with more upcycled products on the way, the founder of Pulp Pantry is just getting started.
Recently, we caught up with Kaitlin to learn more about her journey and hear her advice for fellow entrepreneurs.
01 Why did you start Pulp Pantry?
I'm a self-proclaimed food waste warrior who has been living an intentional, low-waste lifestyle for more than a decade.
While studying climate science in college, I worked as a teaching assistant in an urban elementary school garden. My experience there opened my eyes to the issues of healthy food access and inequities in distribution of good food resources.
This was a Title I school, which meant a majority of families were living below the poverty line. Kids were provided breakfast and lunch by the school, but, somehow, pizza sauce and french fries counted as their daily servings of vegetables.
Then, one day, I watched my friend juice a carrot and saw all the fresh pulp that she was throwing out. I spent the next day calling commercial juiceries and discovered that they were wasting tons of nutritious organic produce fiber every day. After doing some research, I found that food waste is a leading contributor to climate change.
Since then, I've uncovered many more areas in our food system where nutritious resources are lost. That's why I founded Pulp Pantry and created Pulp Chips, a line of real veggie chips made from organic upcycled ingredients, including the fiber leftover from juiced vegetables.
Pulp Chips are just the beginning. My mission is to build a brand that can inspire the next generation of eaters who care about not only personal health but also the environment.
02 What obstacles did you face along the way?
Entrepreneurship is a test of spirit. Running a business as a solo founder is a lonely journey. It takes an amazing amount of perseverance, grit, and sheer will to bust through the daily obstacles that you'll face as a business owner.
Still, the challenges are what makes the journey interesting — every day is a new learning opportunity. So, while there's no one obstacle that sticks out, I think the biggest test has been the personal battle to stay focused and stick it out, even when the going gets tough.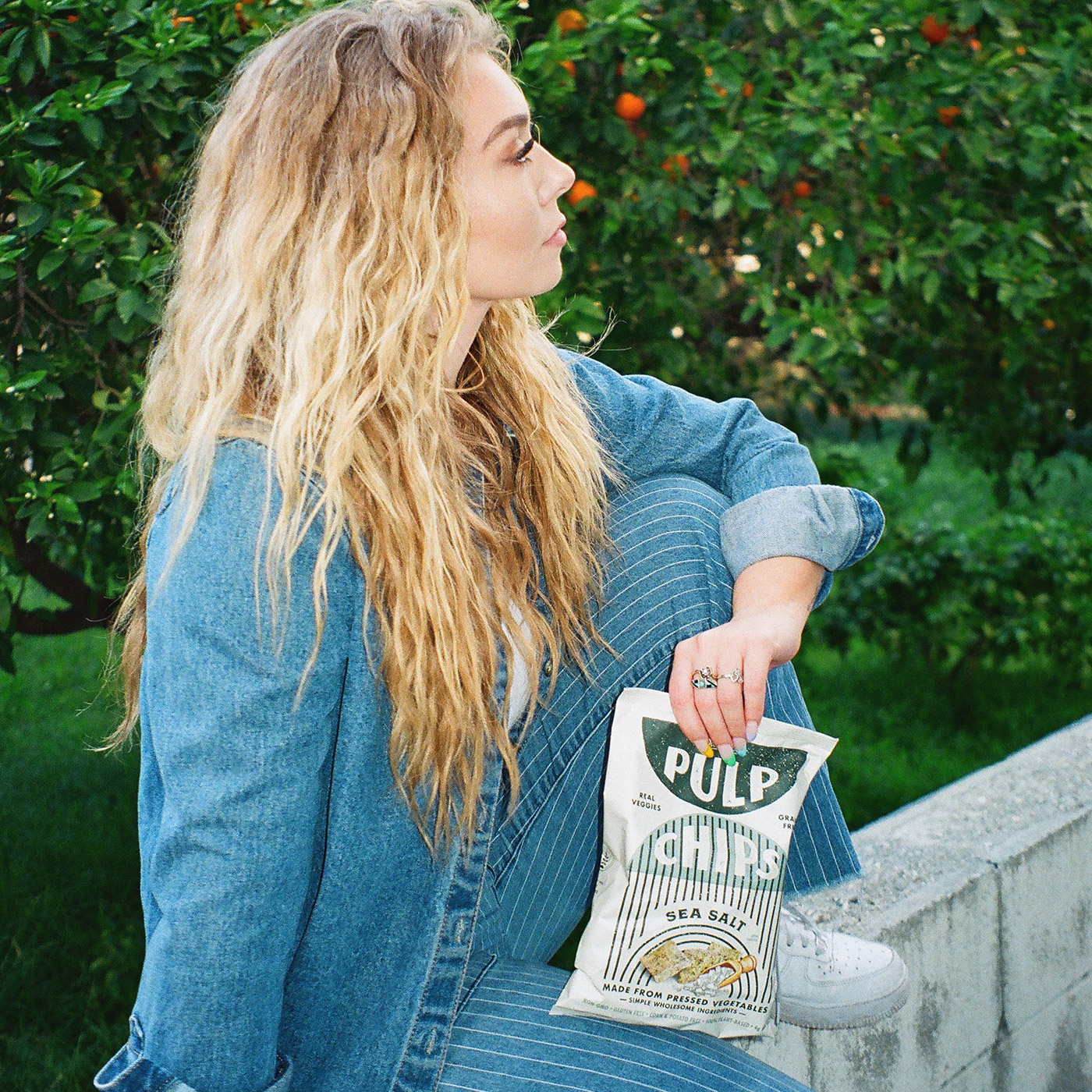 03 What lessons do you have for other entrepreneurs?
Don't be afraid to start small! I loved starting my business in the farmers markets. That's where I got to test out our concept, messaging, different product lines, and opportunities among weekly customers who were super engaged with our growing business. Also, starting small gave me an opportunity to test my conviction and know that this is something I wanted to pursue full time.
My other piece of advice is to hire, or hang with, the experts. You don't have to go it alone. There are people who've charted the course already that can show you the way, whether it's as a mentor, advisor, or paid consultant. Personally, I relied on the expertise of some incredible folks at The Specialty Food Association's business school and Sandra Velasquez's Distro 101 course.
04 What's on the horizon for Pulp Pantry?
We first developed Pulp Chips to bring to life a real veggie chip with the fresh ingredients and sustainable virtues that eaters deserve more of. But we're not stopping there!
Upcycled foods are making waves and we're proud to be one of the category's leading brands. Upcycling is an important piece in the climate change fight, since food waste is a top contributor to greenhouse gas emissions. Some even say it's the number one solution!
In the United States, we send 35-40% of food that's grown to the landfill, most of which is fruits and vegetables. And, yet, 9-in-10 Americans do not eat their servings of vegetables and fiber, according to the Union of Concerned Scientists. If we all ate our servings of fruits, vegetables, and fiber, it's estimated that we would save over 100,000 lives and billions of dollars in medical costs.
There is so much opportunity for us to grow our impact with new product lines and partnerships — we're always working on something new. Look out for new products, flavors, and more! (You know Bristol Farms will be one of the first to carry it.)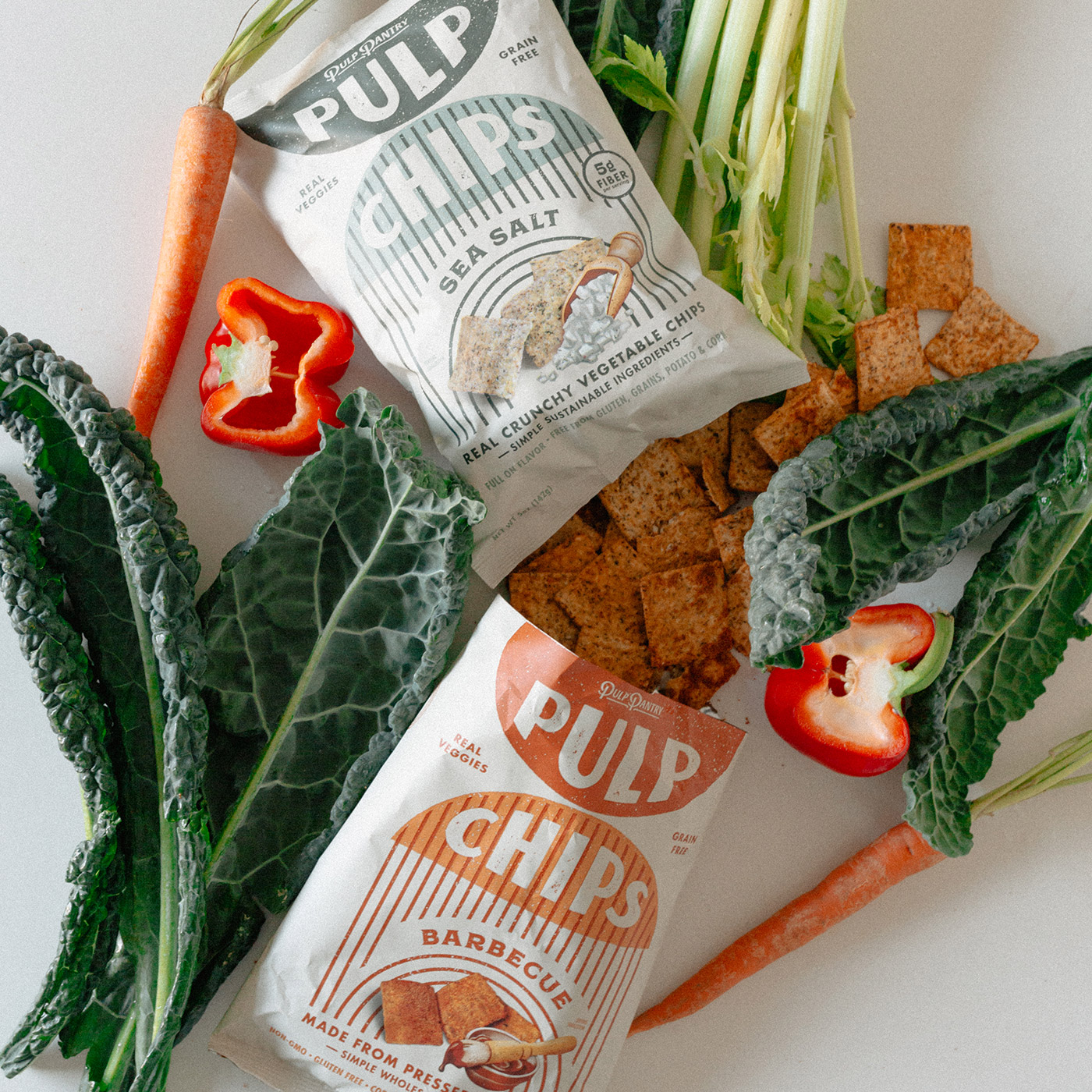 05 How do you keep work/life balance? What drives/inspires you?
I love the outdoors. I always make space in my life for outdoor activities, whether it's rollerskating on the beach, hiking in the Santa Monica mountains, or a weekend camping trip. I also block out my calendar for personal time, recharge time, and even time for writing and reflection. That way, I'm not making excuses – I'm making time!
Creating space to step back and think is crucial. That's what allows me to reflect on why I started this business in the first place. And the "why" is what drives me, even when the going gets tough.