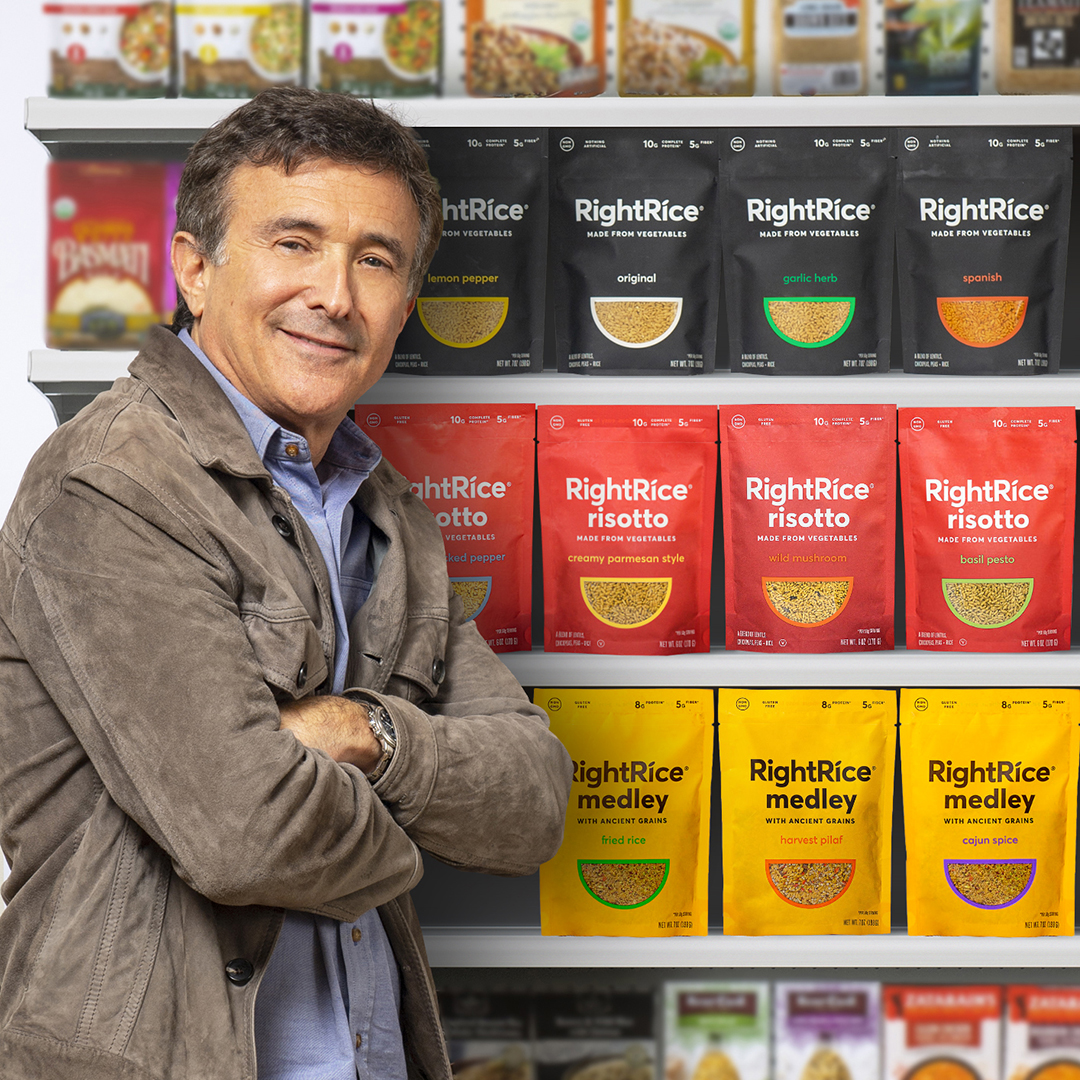 Keith Belling's never-fried popchips revolutionized the snack aisle. So, how do you follow that up? Introducing RightRice, the low-carb, veggie-powered breakthrough that we've been eating by the bowlful.
RightRice is made with nutritious lentils, garbanzo beans, peas, and just a touch of actual rice. The end result is packed with protein and, more importantly, absolutely delicious. Plus, RightRice only takes about twelve minutes to prepare — no rice cooker required!
Recently, we caught up with Keith to learn more about his journey and hear his advice for fellow entrepreneurs.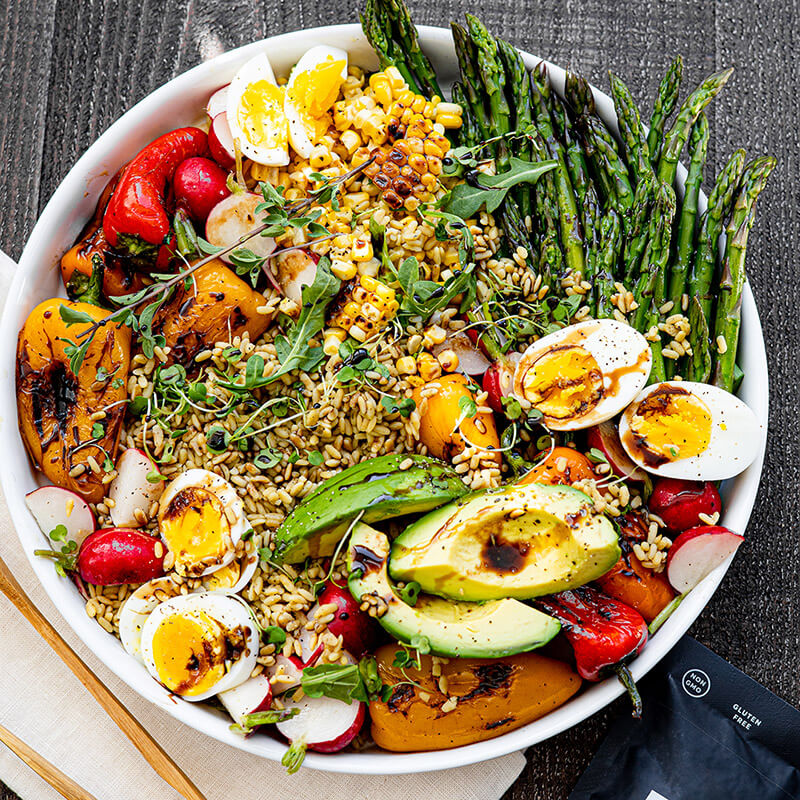 01 Why did you start RightRice?
I've always loved rice but I found myself cutting back a few years ago because of the empty calories and carbs. For me, cauliflower rice just wasn't the same. When I couldn't find a satisfactory alternative I set out to reimagine rice, just like I did with popchips.
It was great to see how many people were waiting for something like RightRice — delicious, packed with protein, and full of fiber. Plus, it's really easy to cook. Even I can't mess it up!
02 What obstacles did you face along the way?
Perfecting our recipe took us a lot longer than we expected. Creating a shelf stable alternative that actually looks and tastes like rice wasn't easy. We had to find the right blend of veggies to deliver the nutritional profile we wanted — high in protein and fiber with far fewer carbs than regular rice. After lots of blending and re-blending with different ingredients, we finally got it right! And, fortunately, we had some great surprises along the way, including how much easier (and faster) RightRice cooks versus regular rice.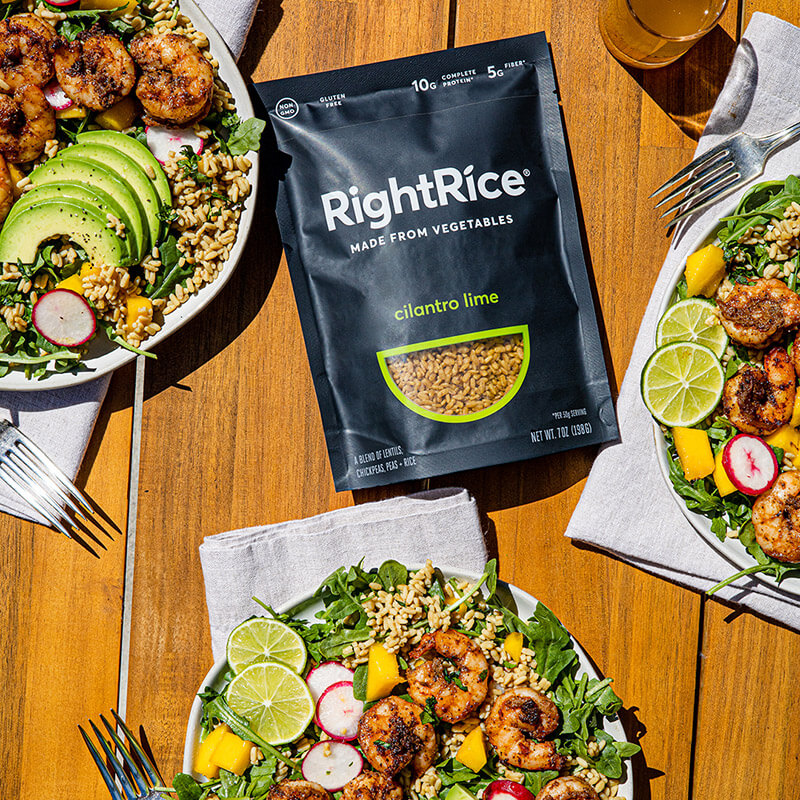 03 What lessons do you have for other entrepreneurs?
Surround yourself with a team of smart, experienced people that can help you navigate big decisions and challenges. Take the time to get their counsel and hear their point of view. You won't always agree with them and you don't have to, but don't be afraid to listen and allow your notions to be challenged.
Also, make sure you're following your passion, because everything is twice as hard when you're running your own business. But, when you love what you do, the journey is twice as fun!
04 What's on the horizon for RightRice?
It's all about continuing to innovate the rice aisle with quick, plant-based meal solutions. That includes our new Risotto line, coming soon to Bristol Farms! It's a creamy, dairy-free, and 100% plant-based modern twist on the Italian classic. Just like our rice alternative, it's packed with protein and easy to cook — one pot and 12 minutes is all it takes!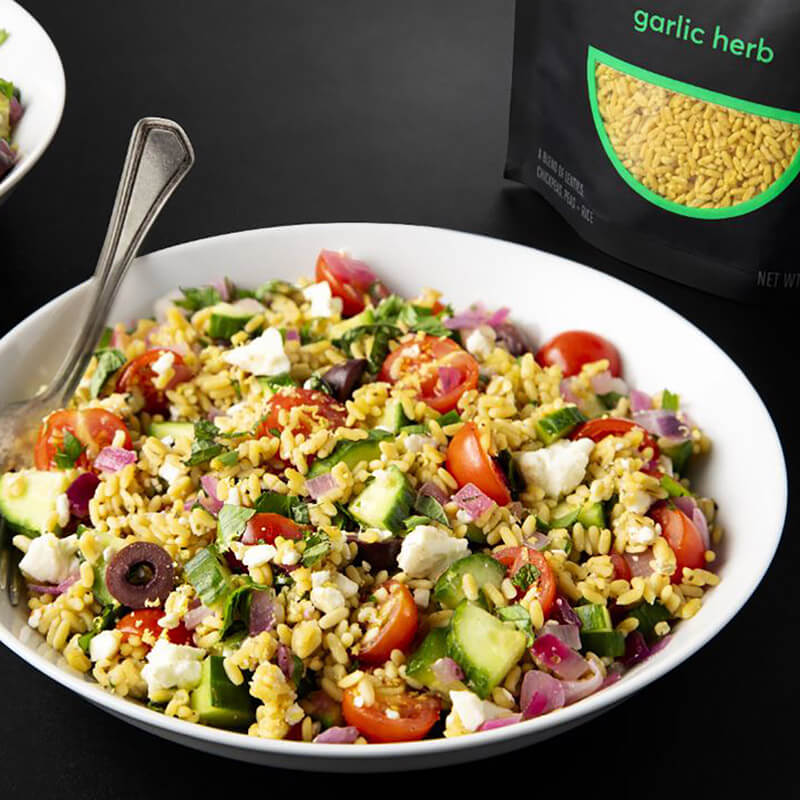 05 How do you keep work/life balance? What drives/inspires you?
When you're an entrepreneur, finding the right work/life balance is easier said than done. Then again, it doesn't feel like work when you love what you do!
I've always been driven by learning and innovating. That's what motivated me to build a new category with popchips and do it all over again with RightRice. Despite all the challenges, it's been extremely fulfilling to create real products that help people live healthier lives.