Kelsi Petersen put a lot of thought, passion, and love behind her incredibly tasty Cacao Bites. Still, the recipe itself remains wonderfully simple with five ingredients and no gluten, dairy, or soy.
Kelsi discovered the importance of clean eating at an early age, when health problems prompted her Mom to change her diet. It wasn't long before Kelsi followed in her footsteps by adopting a raw food regimen and, eventually, traveling the country to hone and share their techniques.
Now, this mother of two is sharing her delicious treats with everyone, satisfying dieters and snack lovers of all types. Meanwhile, Kelsi also donates 10% of all profits to ALS research in memory of her Mom.
Recently, we caught up with Kelsi to learn more about her journey and hear her advice for fellow entrepreneurs.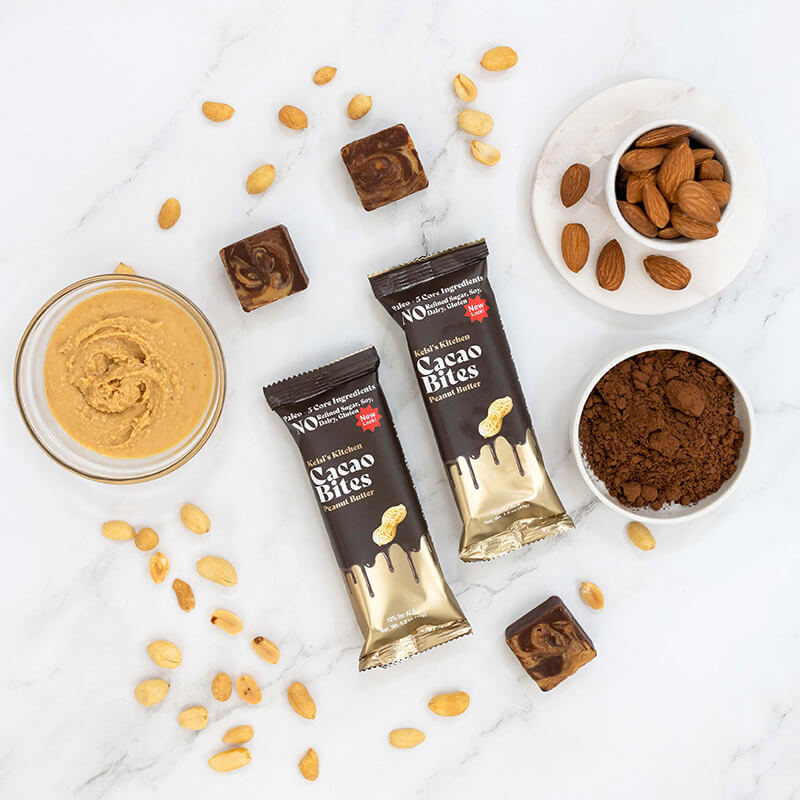 01 Why did you start Kelsi's Kitchen ?
I launched Kelsi's Kitchen to help others enjoy the life changing power of food. As the youngest of eight, I spent much of my childhood in the kitchen with my Mom who, due to a health condition, adopted a raw food diet. When I turned 12, I went raw too. Together, we studied the art and science of raw food across the US and taught raw food classes in our hometown of Idaho Falls.
We saw firsthand how food could change people's lives. That was an eye-opening experience for me, and that's what inspired me to launch Kelsi's Kitchen. I developed our Cacao Bites so that anyone, anywhere could indulge in a deeply satisfying, completely clean, and truly nutrient-dense treat. Today, I'm especially proud to say that our commitment to Life Changing has expanded to include a 10% donation to ALS research and support in honor of my Mom, who passed away due to ALS shortly after we sold our first Kelsi's Kitchen bites in stores.
02 What obstacles did you face along the way?
What obstacles haven't we faced? I would say manufacturing has been one piece that took a while to come together. My partner and I had no previous experience in food manufacturing and we didn't know that seemingly simple things (like food wrappers) could be so complicated.
We also bootstrapped all our growth, so we didn't have the option to invest in high-tech equipment or expert outside counsel. Still, despite the many highs and lows, it's been an incredible learning experience for both of us.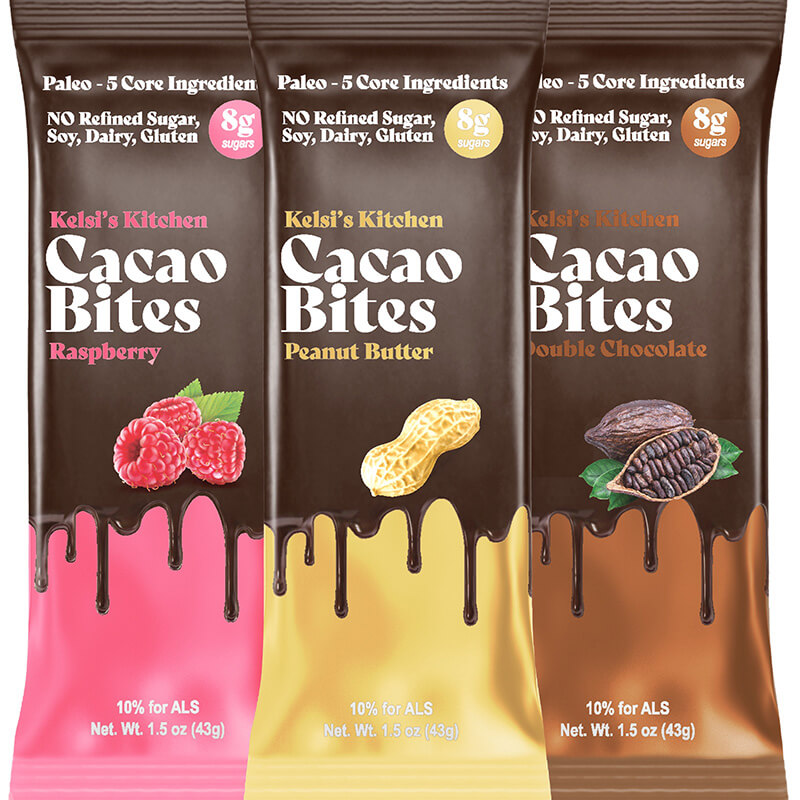 03 What lessons do you have for other entrepreneurs?
Patience, patience, patience. When you start to learn about the growth of other businesses, you realize there is no such thing as an overnight success. And I truly believe that slow and steady wins the race. That's why we work closely with stores and customers to learn what they like and what's important to them. We've also learned not to break the bank when mistakes happen, because mistakes are going to happen.
04 What's on the horizon for Kelsi's Kitchen?
We have a ton of ideas, but right now we're trying to focus on a select group of projects. That's another important piece of advice — be sure to get one thing right before moving on to the next!
Right now, we're experimenting with new flavors that are even more indulgent than our current ones. We really want to make eating healthy foods a joyful, flavorful experience, and we think the best way to do that is by delivering flavor combinations that people know and love. I don't want to give too much away, but we promise they'll be worth the wait!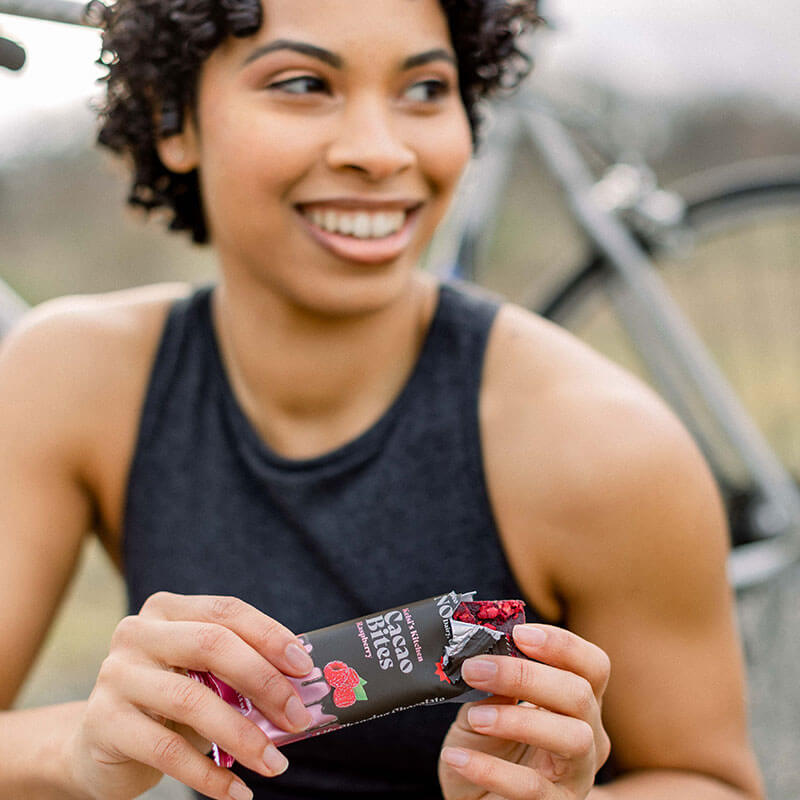 05 How do you keep work/life balance? What drives/inspires you?
That's a tough one. Honestly, I'm not sure there is such a thing as balance. Every week is different. Sometimes, it's easy to stick to a schedule. Sometimes, we're up at 5am for 48 hours of exhausting work, whether we're manufacturing or going to a trade show. I have three young boys and a husband, so there's always a lot of energy and activity in our house. I try to be disciplined about working while my kids are at school, so that I can focus on my family in the evening. Then, once the kids are in bed, I try to quickly finish up anything that's still outstanding.
As far as inspiration, I truly believe that what you eat can make or break your health, both physically and mentally. I'm also a realist who understands that consistently eating good-for-you food can be time consuming and boring. For me, the really exciting part of Kelsi's Kitchen is that we're giving people convenient food that is as delicious as it is good for you.
I'm super motivated by helping people lead happier and healthier lives everyday without giving up fun or flavor. A lot of people with severe dietary restrictions or health conditions tell us our bites make them incredibly happy — they're so glad to have found something that is genuinely satisfying and delicious. That is the highest compliment we can get and it makes everything — the early mornings, the late nights, the highs, and the lows — worth it.