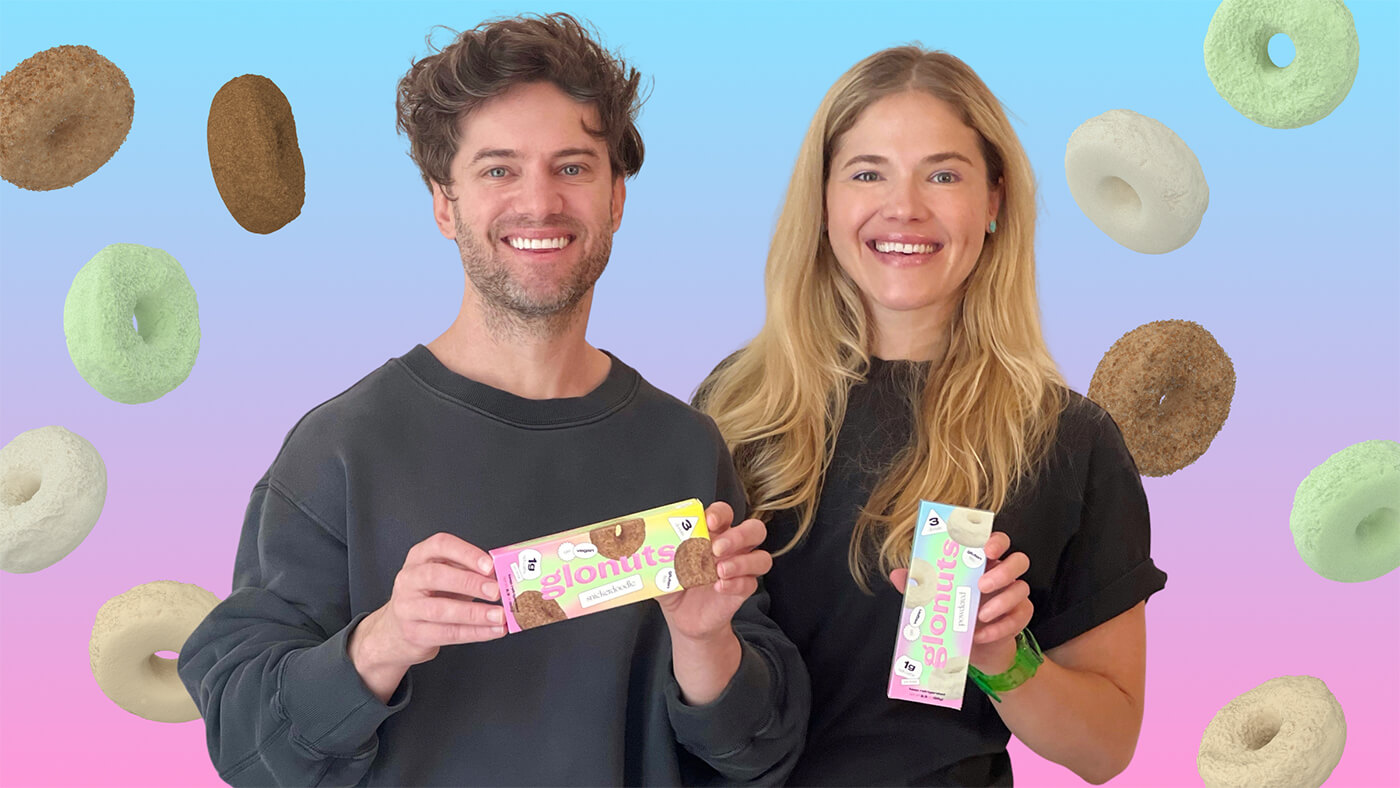 As Bob Ross would say, glonuts were a happy accident. Kristin Charbo and Grover Light first set out to launch a wellness-focused coffee cart. Instead, they wound up creating their own raw vegan dessert made with clean ingredients.
There's no cane sugar in these keto-friendly treats, because Kristin and Grover found the perfect balance of natural sweeteners. Crafted with non-GMO erythritol and monk fruit, glonuts are designed to delight all types of dessert lovers.
Recently, we caught up with Kristin and Grover to learn more about their journey and hear their advice for fellow entrepreneurs.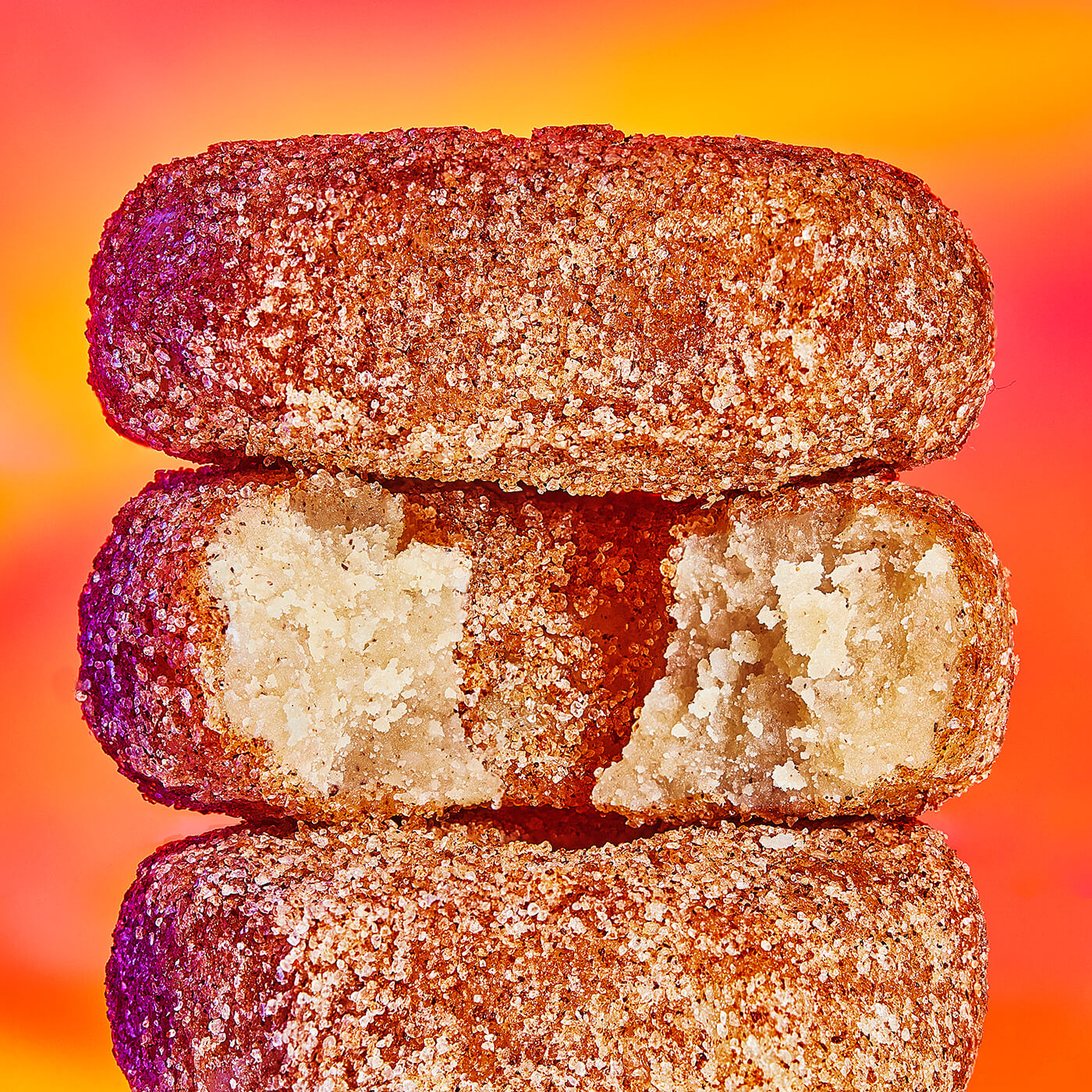 01 Why did you start glonuts?
Kristin: I traveled a lot for my sales job and I was never home. To spend more time together, my boyfriend (and eventual co-founder) Grover thought it would be fun if we started a side-hustle together around our shared passion — food!
Grover: Our first idea was a wellness-focused coffee cart where we would serve organic cold brew, plant-based creamers, gluten-free, and sugar-free snacks. The goal was to build a brand through event pop-ups before eventually opening a physical location.
Kristin: In the kitchen of our one-bedroom apartment, with just a Cuisinart and some ingredients I had lying around, we somehow created our first (and only) food item for the cart: a mini, raw-vegan keto donut. We just figured that the donuts would pair perfectly with coffee! We named them glonuts because they were made with clean ingredients to help you glow from within.
Not long after introducing them, glonuts went viral on instagram. We woke up one day to hundreds of messages asking us for shipping and local delivery. At that moment we decided to pivot from a coffee cart to a donut CPG company with no idea of what would happen next.
02 What obstacles did you face along the way?
Grover: We had some transferable experience and skills (sales, design, etc.) coming into this, but literally everything is an obstacle when you haven't done it before! We had a lot to learn, especially when it came to building a manufacturing plant, packaging, working with distributors, and supporting retail accounts.
Kristin: Momentum is everything in a startup — and we always want to move faster. It can be frustrating at times, because we're doing everything for the first time. We just try to remind ourselves that we're a small team of two and we're doing the best we can with the time and resources we have.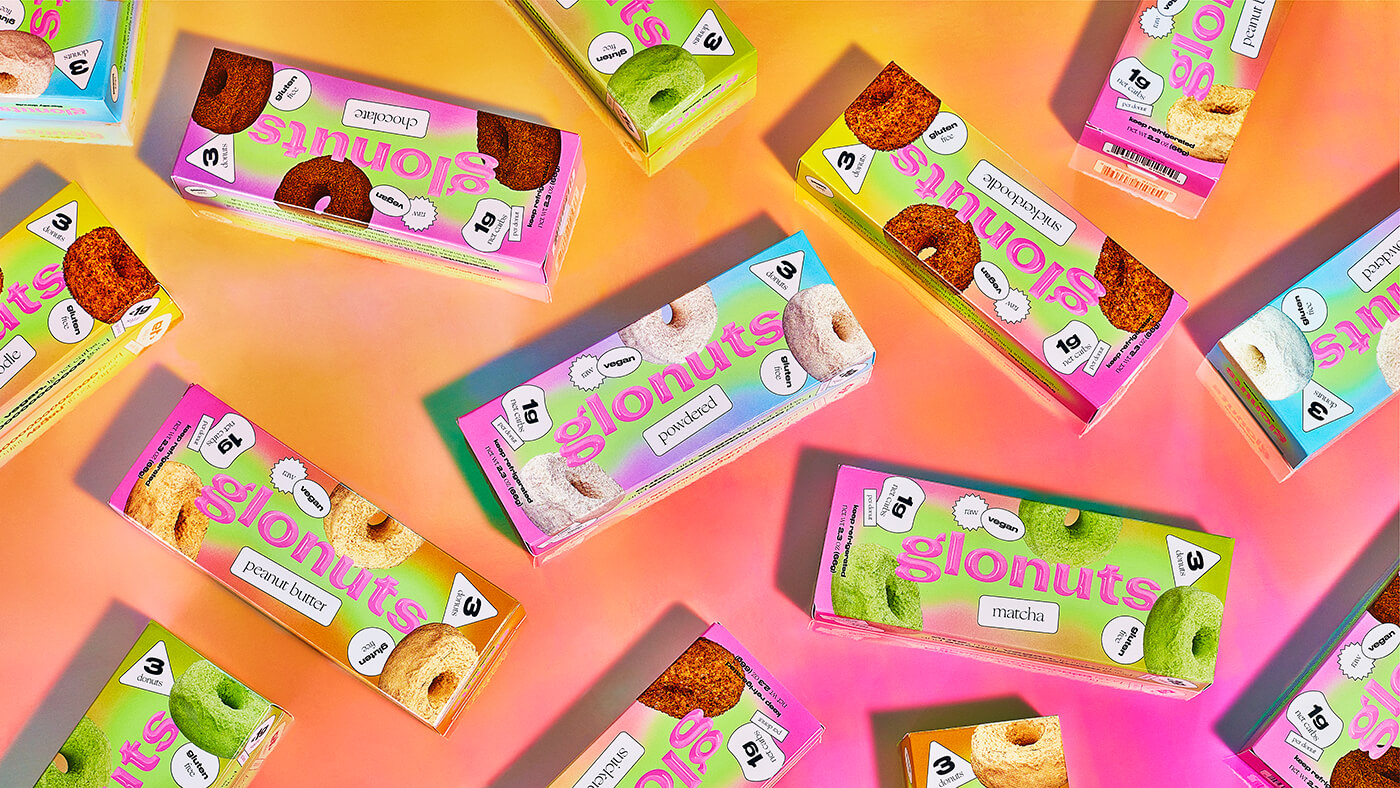 03 What lessons do you have for other entrepreneurs?
Grover: It's not just about making something that people want. Making something that people need is table stakes. To make it a business, you need to make the numbers work. The sooner you can figure that out, the more leverage you will have when it comes time to fundraise.
04 What's on the horizon for glonuts?
Grover: We are laser-focused on scaling our manufacturing without compromising on quality or ingredients. This will help us expand to new markets and introduce glonuts to more people who want donuts that aren't a day-ender.
Kristin: We have so many fun things coming up next year! New flavors, new products, expanding into new markets, collabs, and even some brand new merch for the holidays.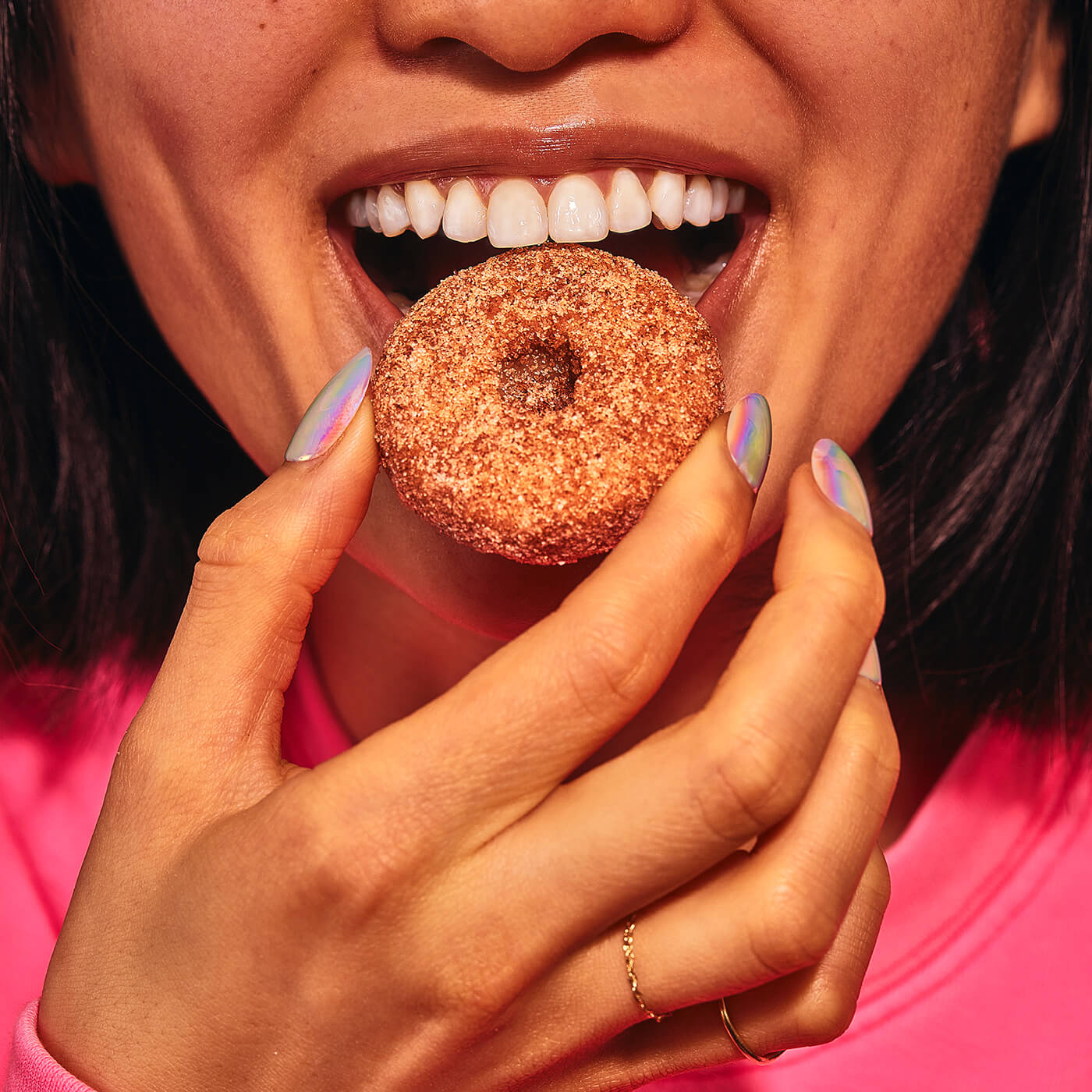 05 How do you keep work/life balance? What drives/inspires you?
Kristin: To be honest, we don't. Our life is our work right now. We have been coping with walks, natural wine, and alternative health-therapy like cupping and acupuncture when we can afford it.
Grover: I love resetting with a staycation! Also, dog-sitting for friends really helps me calm down and get outside my head.
Kristin: As a kid, I ate so much processed, sugar-filled food. I didn't know any better and it really messed up my health to the point where I have PCOS and insulin resistance.
That's why nothing makes me happier than kids loving glonuts. They don't know the difference between a clean, sugar-free glonut and a processed donut filled with harmful ingredients. To them, it looks like a donut, smells like a donut, and tastes like a (delicious) donut. It's inspiring to help the next generation enjoy life through real food with options like glonuts, without the negative effects mentally and physically of processed foods.