One of the things we love most about working at Bristol Farms is all the amazing founders we get to meet. Leah Ferrazani is a prime example. Who would have thought wanting a better durum wheat would lead her on a journey taking her from Italy to building the perfect pasta dryer in Pasadena? Double winner of 2020 Good Food Awards and recently featured in Food & Wine Magazine, Leah is an inspiring founder who not only is preserving the old world ways of pasta-making, but looking forward to supporting regenerative durum semolina being grown right here in California! Leah kicked off our "Meet the Female Founder" series in March of 2020.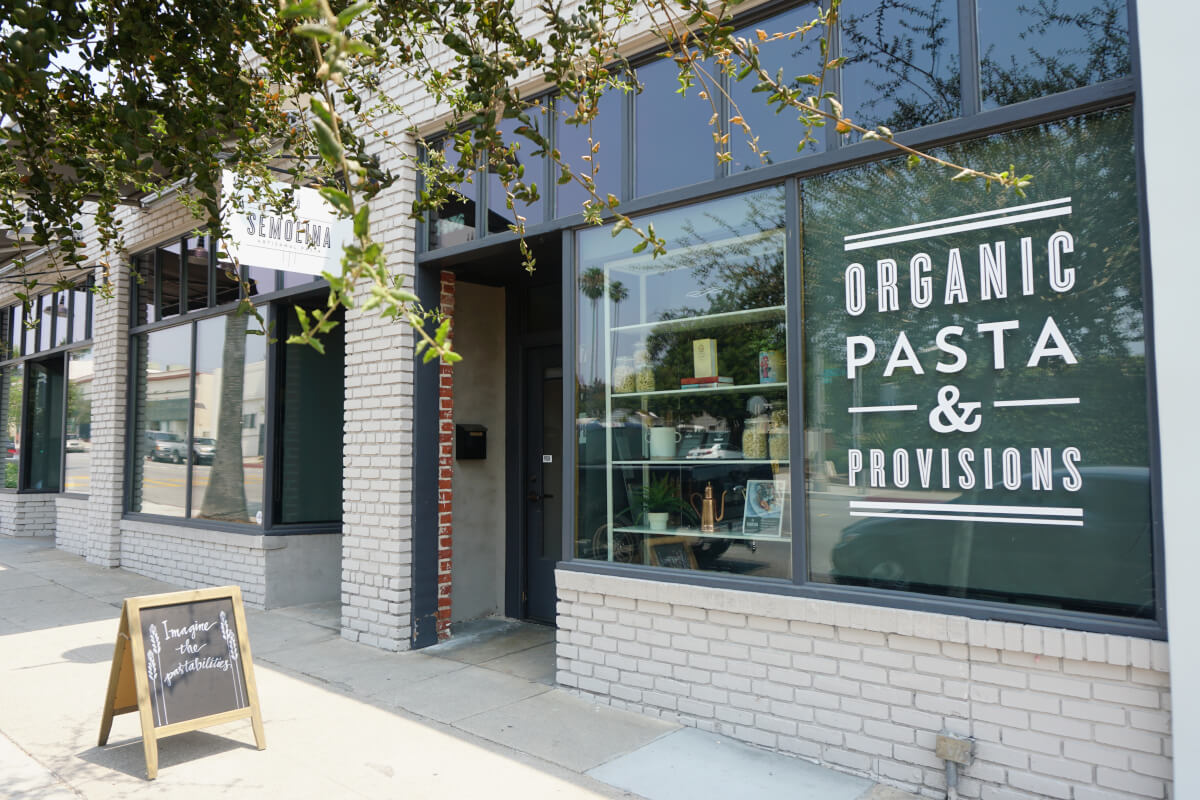 1. Why did you start Semolina Artisanal Pasta?
I started Semolina because I couldn't find any domestically made, organic dried pasta on par with what was being exported from Italy. A little research turned up that we were exporting about half the Durum wheat (which is what Semolina is milled from) to Italy for them to make into pasta to send back to us. I thought that was asinine! Understanding that it was the craft of artisan pasta-making that was missing, I set out to learn everything I could—putting my Master's in Journalism to the test, tracking down experts and resources. After about a year of R&D at home, I headed to Italy and staged with some small fresh and dried producers to understand the process more fully. Upon returning home, I built a pasta dryer in my laundry room with a bunch of consumer electronics and focused on dialing in the drying process. I launched the business about six months later in October 2014 at Artisanal LA.
2. What obstacles did you face along the way?
There are the inherent obstacles starting a food business from scratch, from sourcing to navigating growth and distribution, all of which I faced. But the biggest challenges I've had have been related to my equipment, which is imported from Italy. The pasta dryer, after I first bought it, was annihilating my pasta, and it took a lot of work, and some generous pasta industry vets to get to the bottom of what was wrong with it. (The conversations with the Italian manufacturer actually caused more problems than they solved. Va Bene, they would say every time it broke.) But I'm nothing if not tenacious, so that–combined with a little MacGyver skill and a lot of patience–has helped me work through lots of issues. These days, my challenges are how to accomplish things that I want, like building my team, expanding my production capabilities, and investing in my environmental goals like transitioning to regeneratively grown California Durum Semolina. No one mills that yet, but maybe someday.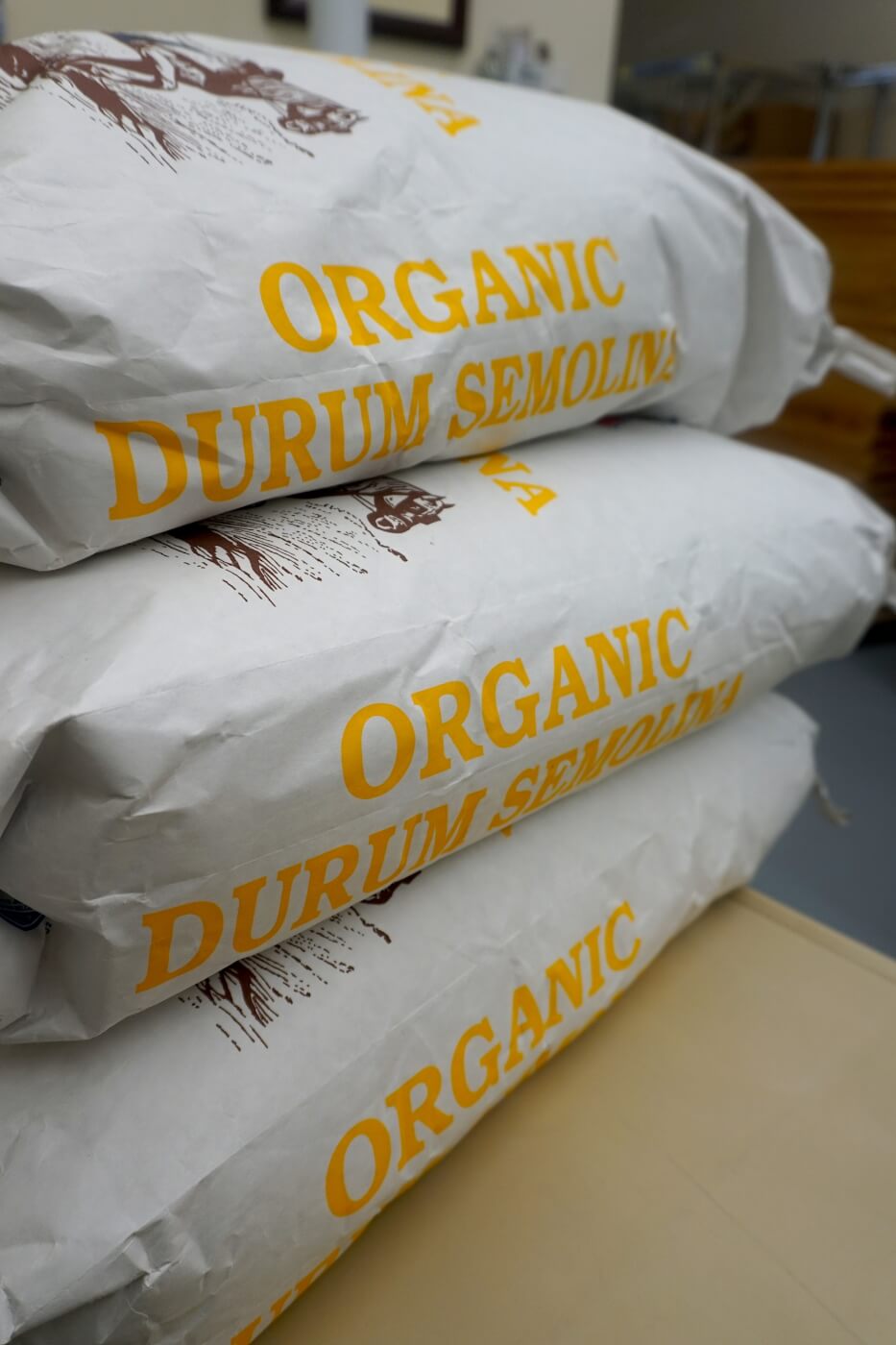 3. What lessons do you have for other entrepreneurs?
So many lessons! Most importantly, figure out your values and stick to them. There is so much flux in starting a business, and I think remaining agile is critical in weathering the early years and all of the challenges that come with them. That's easier when your core values are at the center of your decisions. I also think it's important to know that growth looks different in different businesses, so make choices that fit with your vision and your capital. I think the cost of growth in the food business can be untenable for a lot of smaller brands, so finding the right distribution and retail partners is key.
4. What's on the horizon for Semolina?
We're growing! I'm also working on a packaging transition to something recyclable. And, of course, I'm building relationships with farmers and millers all of the time so that one day I can execute on my goal of making food that is delicious, but that's also more environmentally responsible.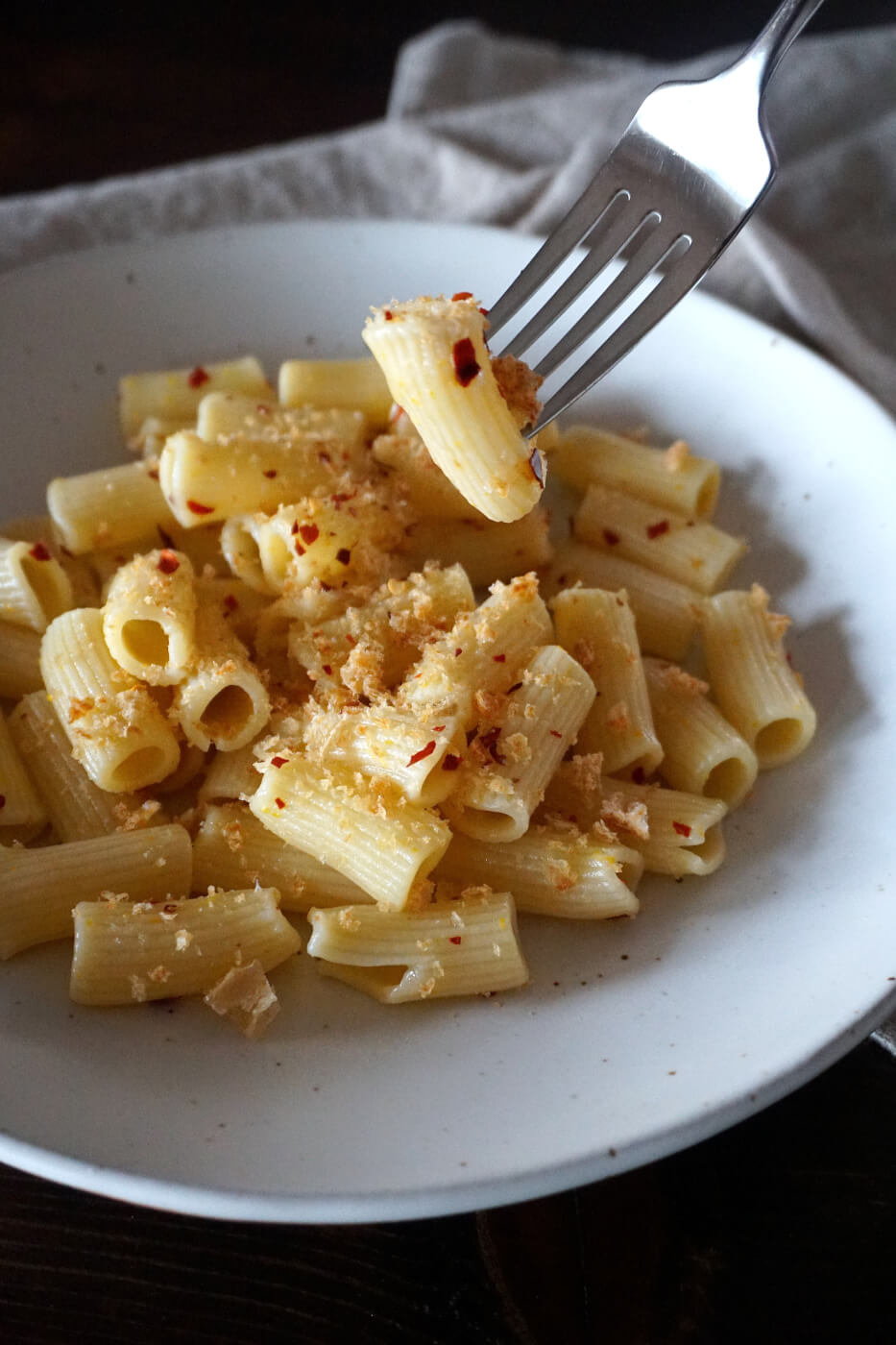 5. How do you keep work/life balance? What drives/inspires you?
It's hard to maintain balance, but I know that I have more to give and am more productive and creative when the two are in sync. I try not to work a lot after I get home, focusing on spending quality time with my family instead. I try to get exercise and 8 hours of sleep and to eat well.
What inspires me is getting to feed people, and to see that there's a chance that what I'm doing could be bigger than just feeding people good pasta. I want to be socially and environmentally responsible, and build a brand that embodies those values at every turn.