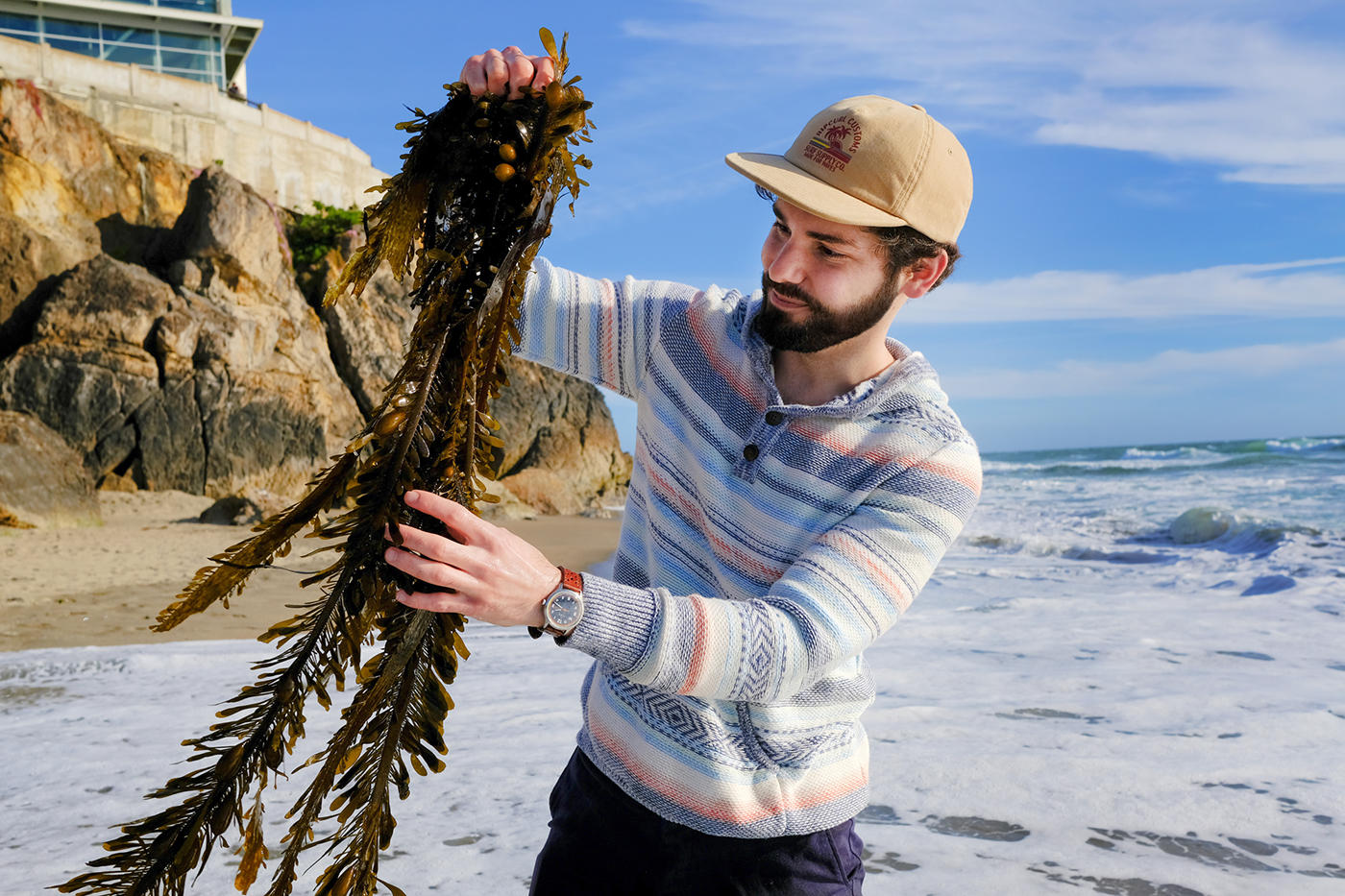 Pat Schnettler isn't just making snacks. The founder of 12 Tides is creating a climate-positive food system that heals our oceans.
While working in traditional seafood, Pat realized that he wanted to change course and be a part of the solution. He found his calling after discovering kelp: the amazing algae that can turn the tides against climate change and help restore our largest natural ecosystem.
Pat's B Corp certified company has sold over 1 million bags of kelp chips in just a few short years. More importantly, 12 Tides has regrown 27,000+ sq. ft. of kelp while sourcing 600,000+ lbs of plant material from regenerative farms.
Recently, we caught up with Pat to learn more about his journey and hear his advice for fellow entrepreneurs.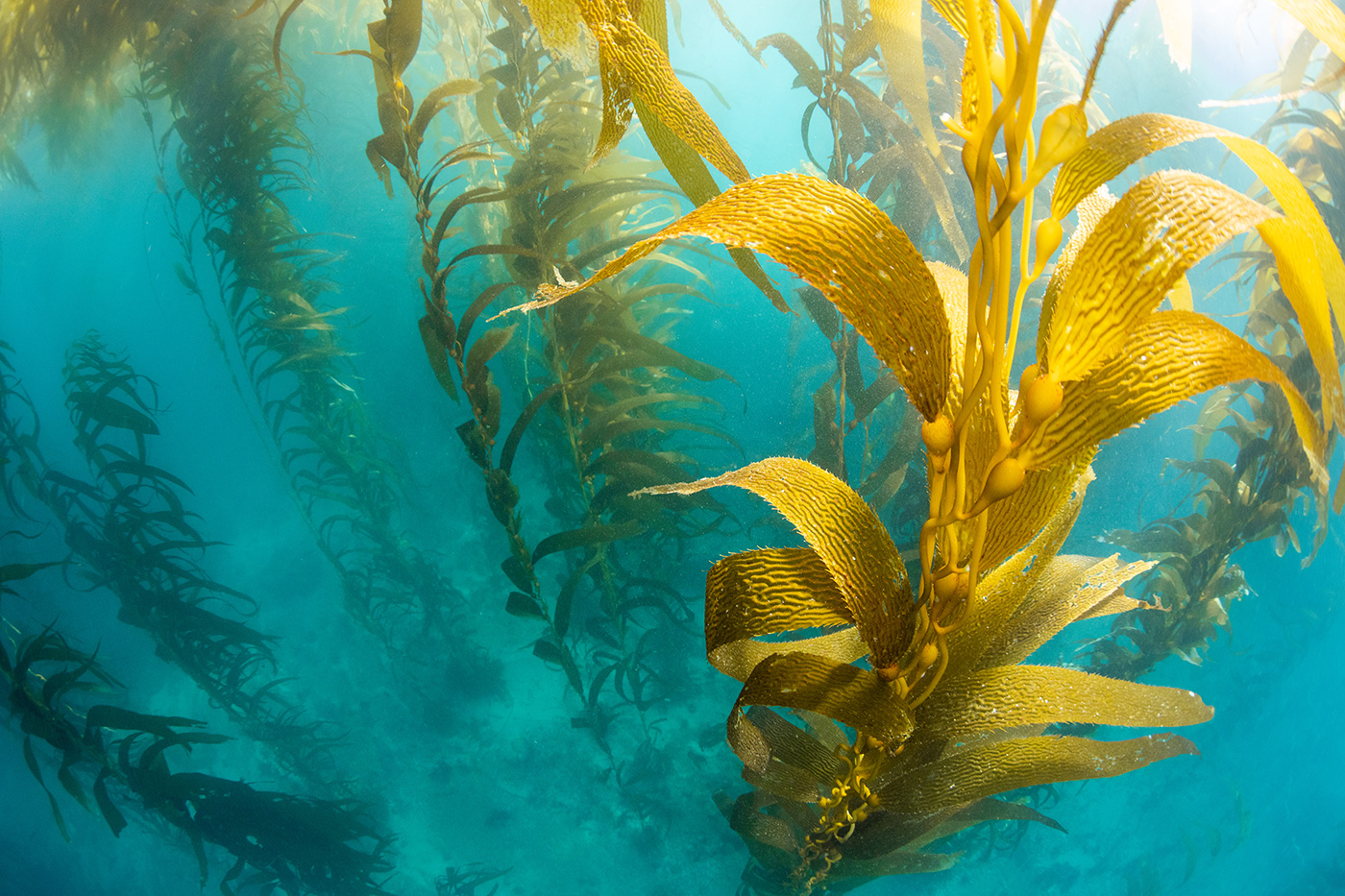 1. Why did you start 12 Tides?
We started 12 Tides to transform our food system into a force for good for our oceans. I spent several years in traditional seafood where I witnessed the devastating impact our current food system has on our oceans — overfishing, pollution, and coastline destruction. Our food system is inherently extractive and overly reliant on chemical fertilizers, pesticides, monocropping, and fossil fuels. As an ocean-lover, avid diver, and conservationist, I knew there had to be a better way.
I was lucky to meet farmers growing kelp on regenerative ocean farms, which inspired me to create 12 Tides. Kelp farms have a net-positive impact on the planet. They absorb and store CO2, reduce ocean acidification, boost marine diversity, provide a habitat and breeding ground for marine life, and prevent algae blooms and oceanic dead zones. Kelp is a naturally regenerative and zero-input crop, meaning it requires no arable land, no fertilizers, no pesticides, and no freshwater. Through our commitment to regenerative ocean farming, we're creating a food system that works in harmony with our oceans!
2. What obstacles did you face along the way?
We manufacture our snacks in-house, which is an obstacle in and of itself! We've faced several challenges building a manufacturing facility that was ready to scale – from sourcing manufacturing equipment at a reasonable cost to hiring kitchen staff during the pandemic.
When we launched our snacks, we had a lot of trouble finding a sustainable packaging solution for our snacks. As an ocean-positive brand, we knew that we didn't want to launch our snacks in plastic, but the alternative options available were limited. This led us to develop a unique combination of compostable biomaterials with our suppliers for our retail packaging. The pouch is ASTM Certified compostable in industrial facilities.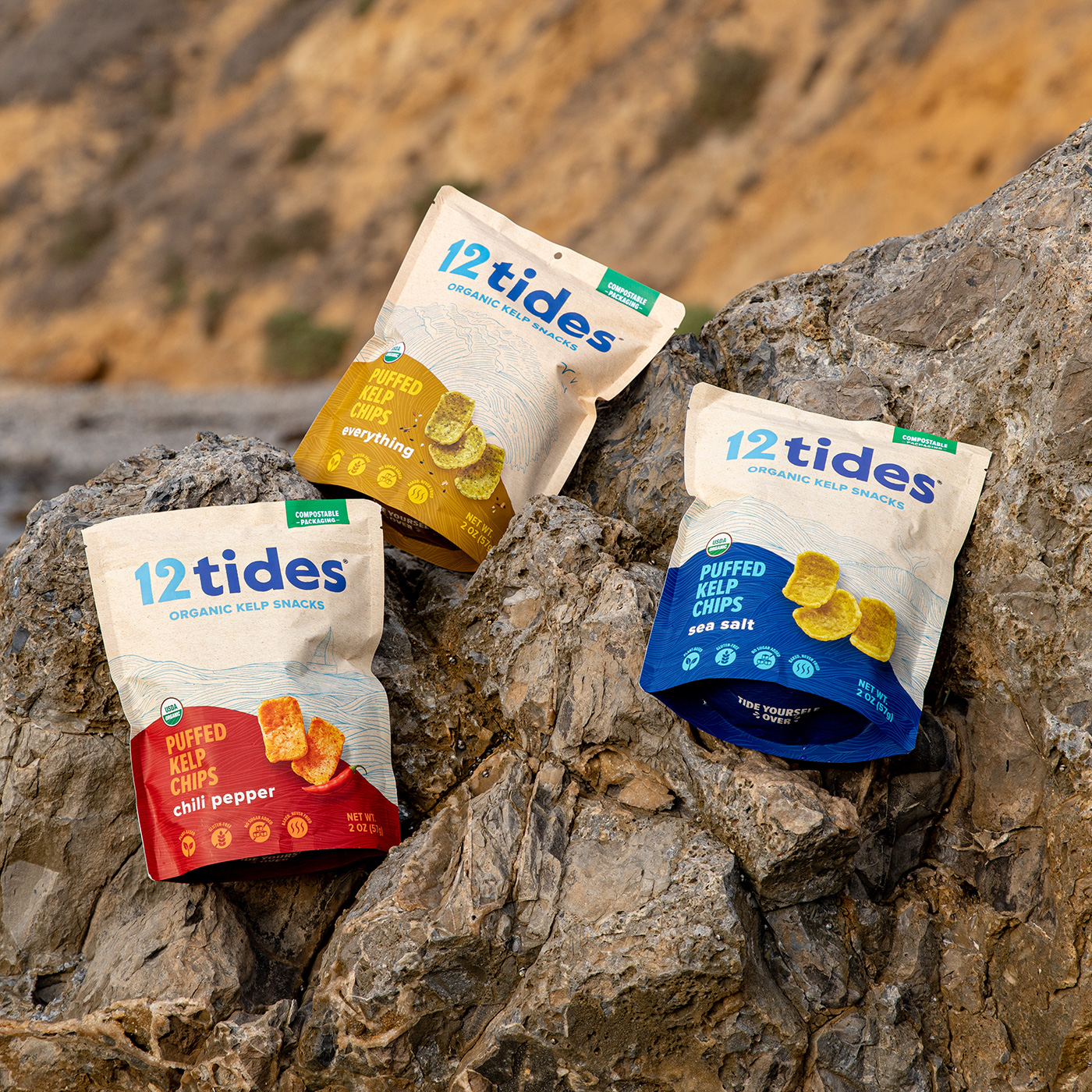 3. What lessons do you have for other entrepreneurs?
Take every day as it comes! There are a lot of peaks and valleys when managing a startup. Try not to ride the highs or the lows of each day and instead focus on the bigger picture. Every challenge is a learning experience that will help you get better in the long run.
When building your brand, make sure you have a strong, clear message for who you are and what you believe in. Having a strong vision will help you build a team of people who are inspired to work with you. Stay focused and committed to your mission.
Figure out what you're best at so you know where to allocate your resources. Don't try to do too much or you'll quickly find yourself stretched thin. It's better to do one thing well than ten things that miss the mark.
4. What's on the horizon for 12 Tides?
As we grow, we're excited to make regenerative ocean foods more accessible to people nationwide and to scale the regenerative kelp farming industry here in the US! Kelp farming is still a relatively small industry, but there's huge potential for it to grow, which would have an immensely positive impact on marine ecosystems and coastal farming communities.
We're currently focused on opening distribution to new markets and expanding our flavor offerings for our existing product line with two new flavors. We've also started development of our next product line, which we can't wait to share with everyone!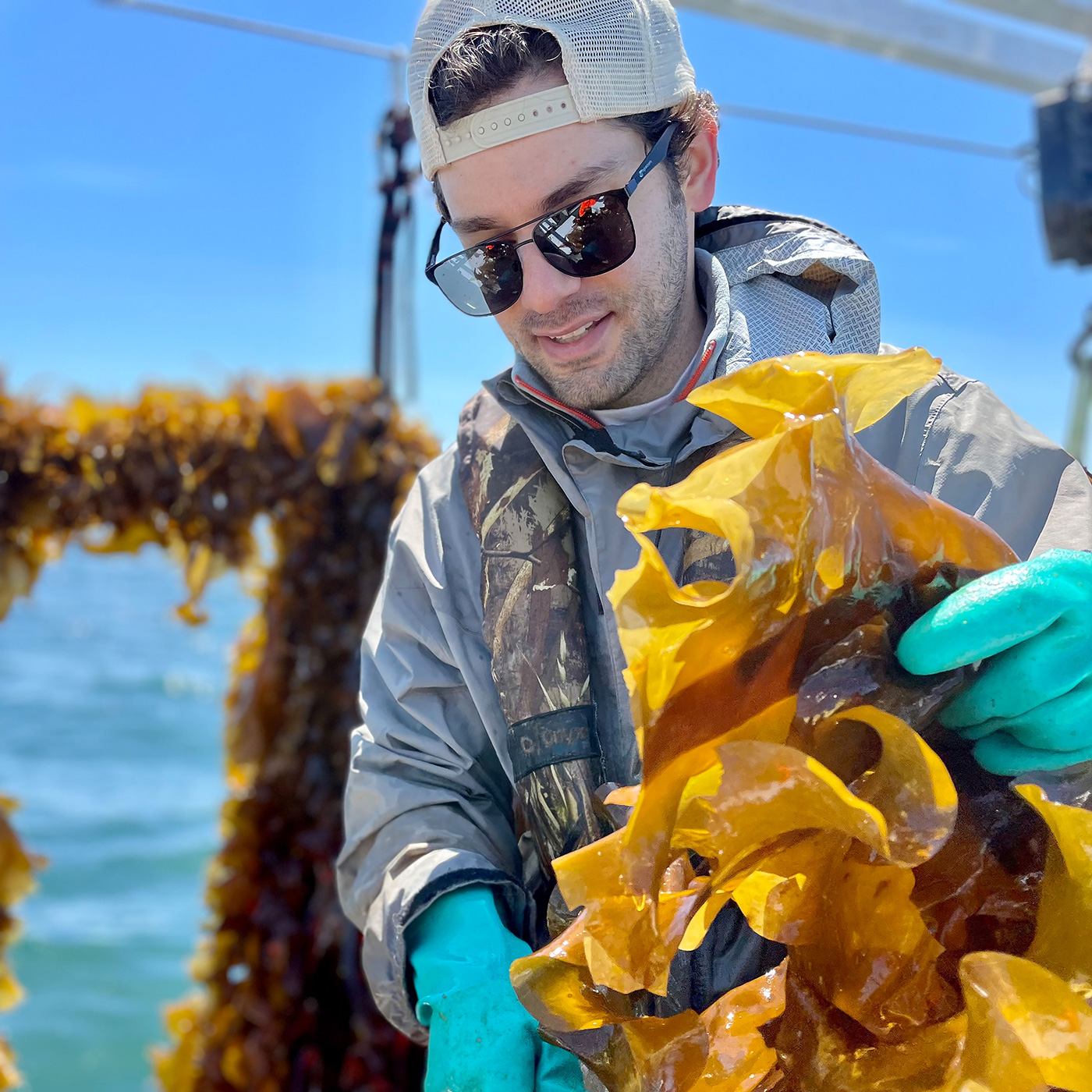 5. How do you keep work/life balance? What drives/inspires you?
Running a startup can mean a lot of long days! When I get some free time, I love diving, surfing, hiking, and spending time with my family.
I'm inspired every day by the positive impact we can have on our oceans, from growing the amount of regeneratively-farmed kelp we source to increasing the square feet of wild kelp forests that we're able to restore each year. Additionally, building a team of people who are passionate about protecting our oceans has been incredibly rewarding!