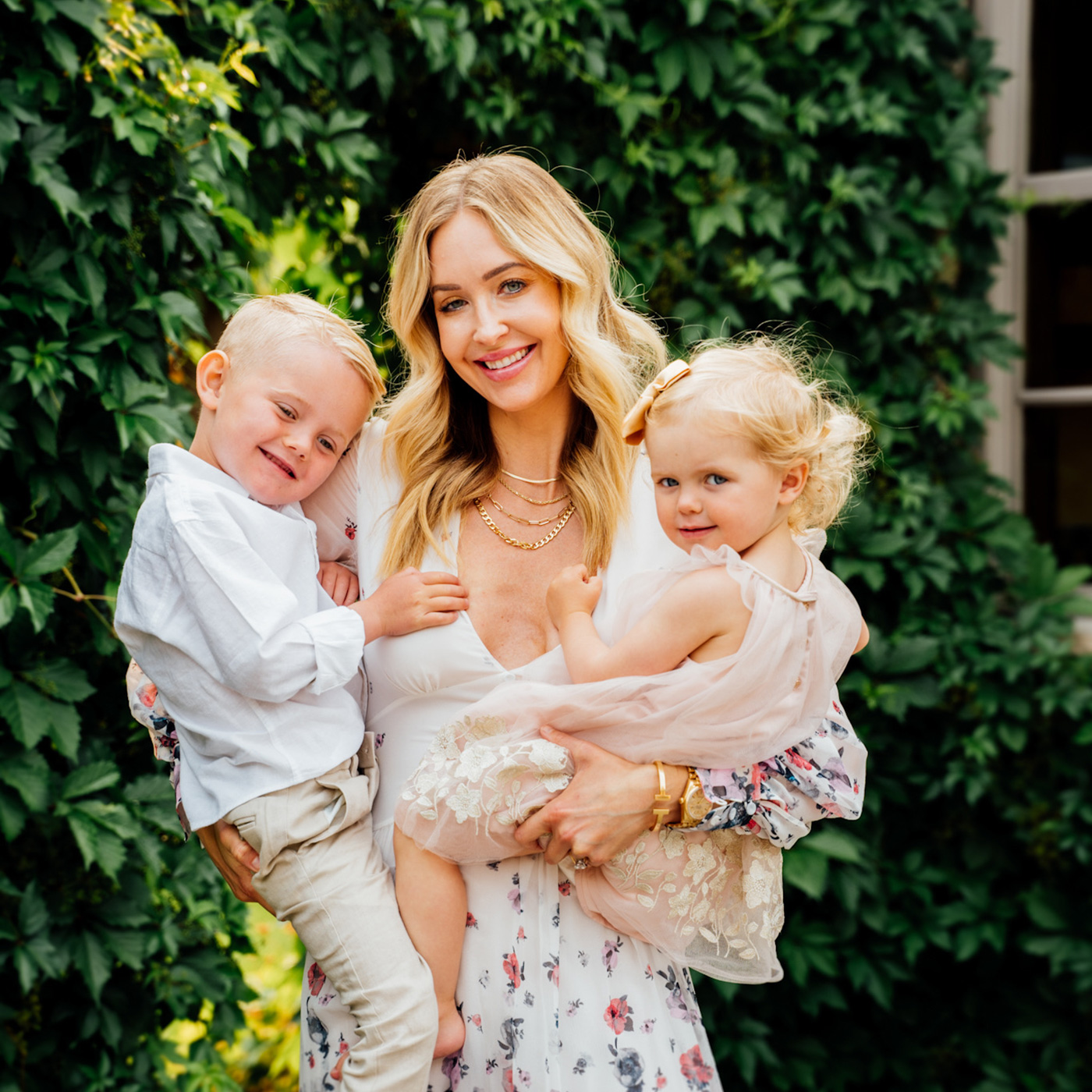 So, what's the difference between cheese and cheeze? That's a fair question, because these delicious dairy alternatives taste just like the real thing.
Plant Perks founder Tiffany Perkins cracked the code with a carefully balanced blend of cashews and medium-chain triglyceride (MCT) oil. While the naturally rich nuts replicate the flavor of cheese, the MCT oil matches the mouthfeel with beneficial fatty acids. The end result is a "smoother than moo" cheeze with zero cholesterol and 14% less saturated fat than their dairy counterparts.
Thanks to Tiffany's dips and spreads, everyone can enjoy a healthier lifestyle without feeling deprived. Meanwhile, her mission extends to all of our planet's creatures, starting with a 11.5 acre sanctuary to protect Montana's farm animals.
Recently, we caught up with Tiffany to learn more about her journey and hear her advice for fellow entrepreneurs.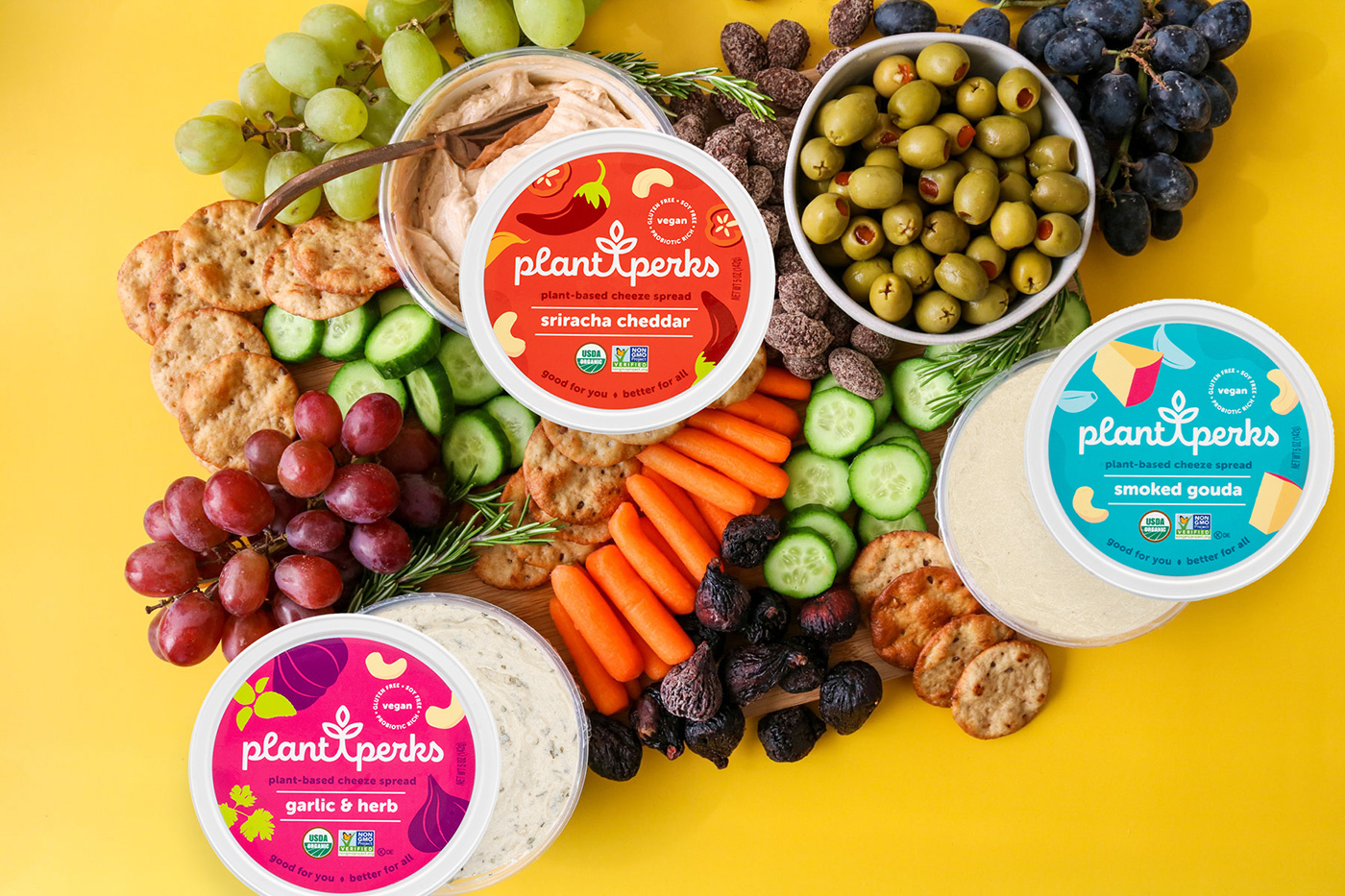 01 Why did you start Plant Perks?
I was the VP of Sales for a marketing agency but I felt a strong calling to do something more with my life. I've always had a deep love for animals and I knew I wanted to do something to benefit them and the environment.
In 2016, I attended Matthew Kenney's raw and vegan culinary school in Thailand. We spent a few days learning how to make vegan cheese and I fell in love with the process. My teachers said my flavors were so good that they would buy it at a store! That got my wheels turning.
After that, I saved my money for an entire year, quit my job, and started Plant Perks. In 2017, I brought my cheeze spreads to a farmer's market in Montana and I haven't looked back since.
02 What obstacles did you face along the way?
There are lots of obstacles when you're attempting to turn nuts into cheese! Our cheeze is fermented to replicate the tanginess of dairy, so we're at the mercy of living organisms doing what we need them to do every single week. Sometimes that means losing hundreds of pounds of product when it doesn't hit the right pH levels. And, one time, we had a vegan blue cheeze experiment go sideways on us. When the mold spread, we had to remake and sterilize everything in our facility.
We've faced ingredient shortages, labor shortages, and supply chain issues. We also had to relocate to a new home when we outgrew the original facility. Still, we've conquered every single challenge. I see every barrier as an opportunity to dig deeper, learn more, and grow!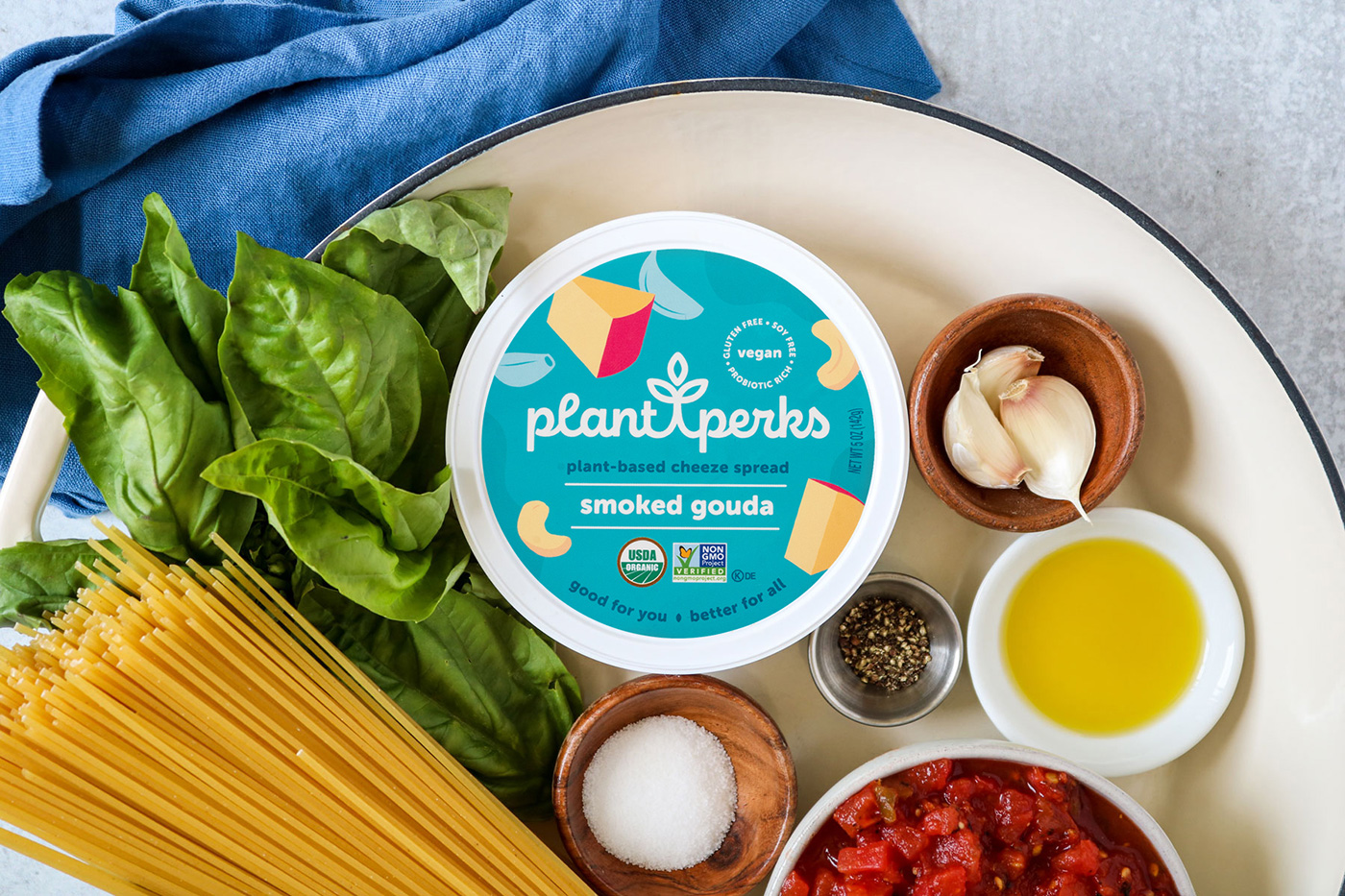 03 What lessons do you have for other entrepreneurs?
Two of my all time favorite quotes since becoming an entrepreneur are:
"If you get tired, learn to rest, not quit," and
"If you don't want to burn out, stop living like you're on fire."
As a first-time entrepreneur, I thought I had to do it all immediately, in an instant, and on my own. I worked seven days a week from morning to night and I burnt myself out. As an entrepreneur, you have to slow down and enjoy the process. Your business can't thrive unless you're taking good care of yourself. Hire the right people and delegate, delegate, delegate. Most importantly, NEVER GIVE UP!
04 What's on the horizon for Plant Perks?
Stay tuned for our Plant-Based Sour Cream and Plain Cream Cheeze! They're oil-free and made with just four ingredients. Whether you use them for baking, cooking, or eating right out of the container, they will totally knock your socks off.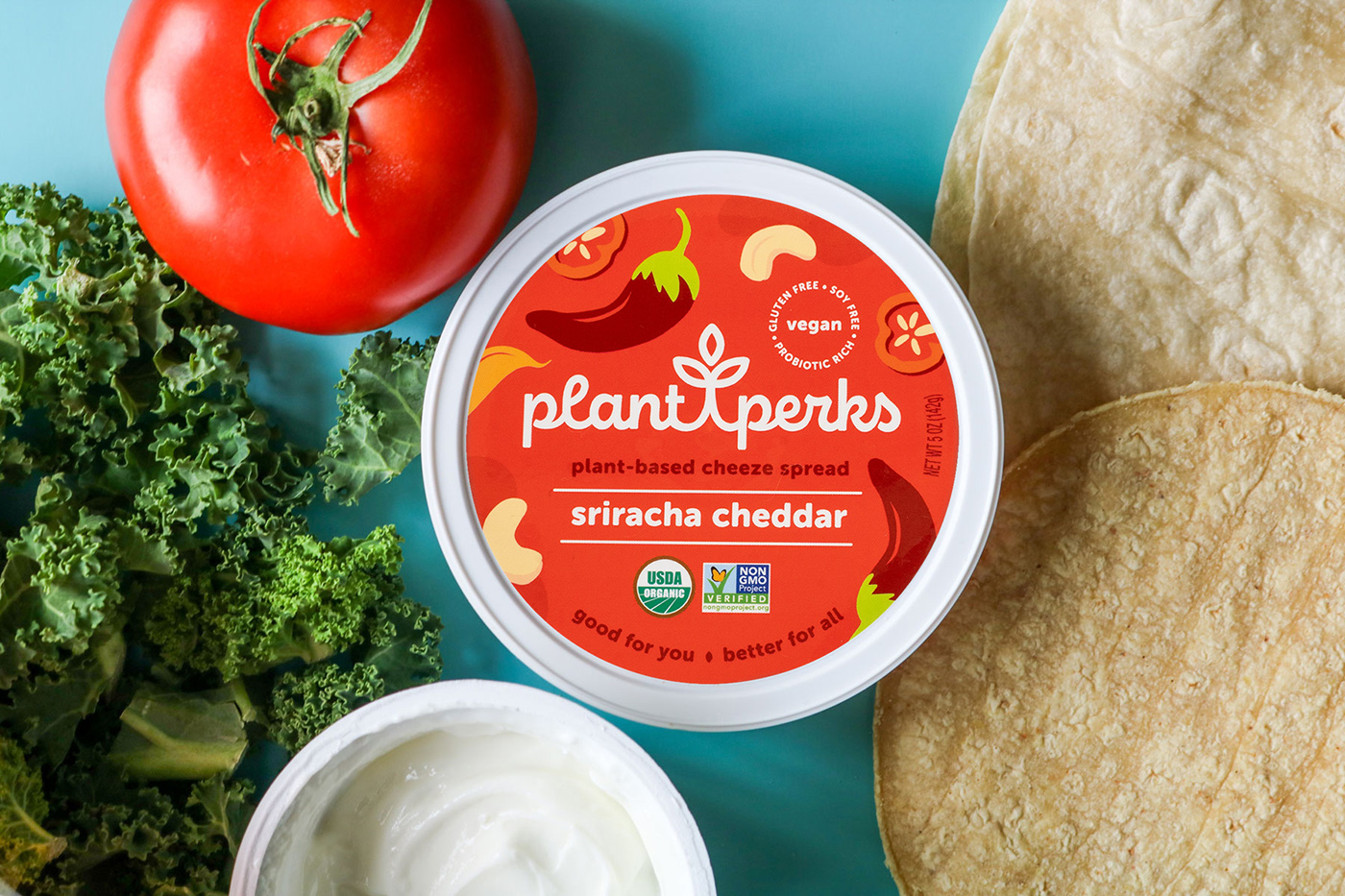 05 How do you keep work/life balance? What drives/inspires you?
I started Plant Perks while on maternity leave with my son Milo. We moved into our new facility the same week that I gave birth to my daughter Wilo. It was hard to find a balance between motherhood and managing my own business, so I brought my fiancé Matthew on as President. I also hired my brothers Jared and Ross to help run the company — they've been absolute lifesavers. It's a blast to work alongside my family and handle day-to-day challenges as a team.
Meanwhile, I block out time for yoga and meditation every single day. My daily routine helps me relax and focus, which enables me to tackle both work life and mom life!
I'm driven by the thousands of animals we've saved by providing people with incredibly delicious dairy alternatives. That's why we are building a sanctuary to provide a safe haven for farm animals in Montana. I can't wait to spend my mornings with all our rescued animals!