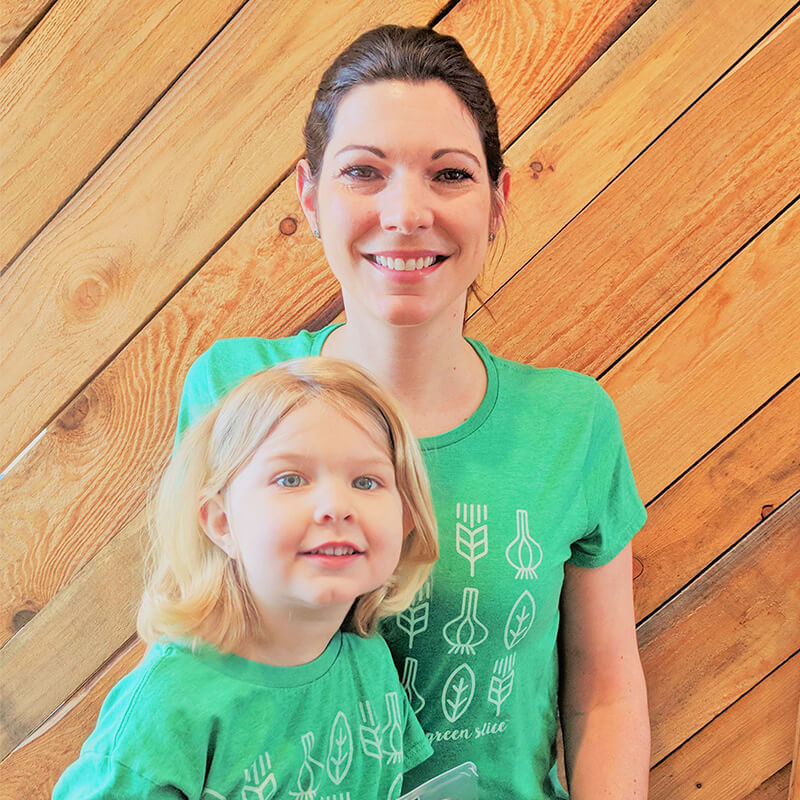 Green Slice makes delicious deli substitutes with zero meat, soy, or gluten. That's already an impressive feat, but Veronique Beittel has even more to be proud of. Her organic alternatives have drawn rave reviews from non-vegetarians and — the toughest critics of all — toddlers.
From Veggeroni to the Meatless Mixed Garden, Veronique keeps the ingredients list simple. Her foods are one of our favorite healthy go-tos for sandwiches, salads, and vegan charcuterie boards. Plus, as her daughter and Chief Taste Tester Francisca can attest to, they're equally tasty straight out of the pack.
Recently, we caught up with Veronique to learn more about her journey and hear her advice for fellow entrepreneurs.
01 Why did you start Green Slice?
When my toddler Francisca started to eat solid foods, I didn't want to feed her processed meat. Unfortunately, that's a staple of most kids' diets. We were on a mission to find a tasty, healthy meat alternative, but we couldn't find veggie dogs or plant-based deli slices that we both enjoyed.
So, I decided to create my own plant-based foods with healthy, organic, and great tasting ingredients for everyone to enjoy. Our foods are made for everyone looking to live a healthier lifestyle, whether you eat meat or follow a vegan diet.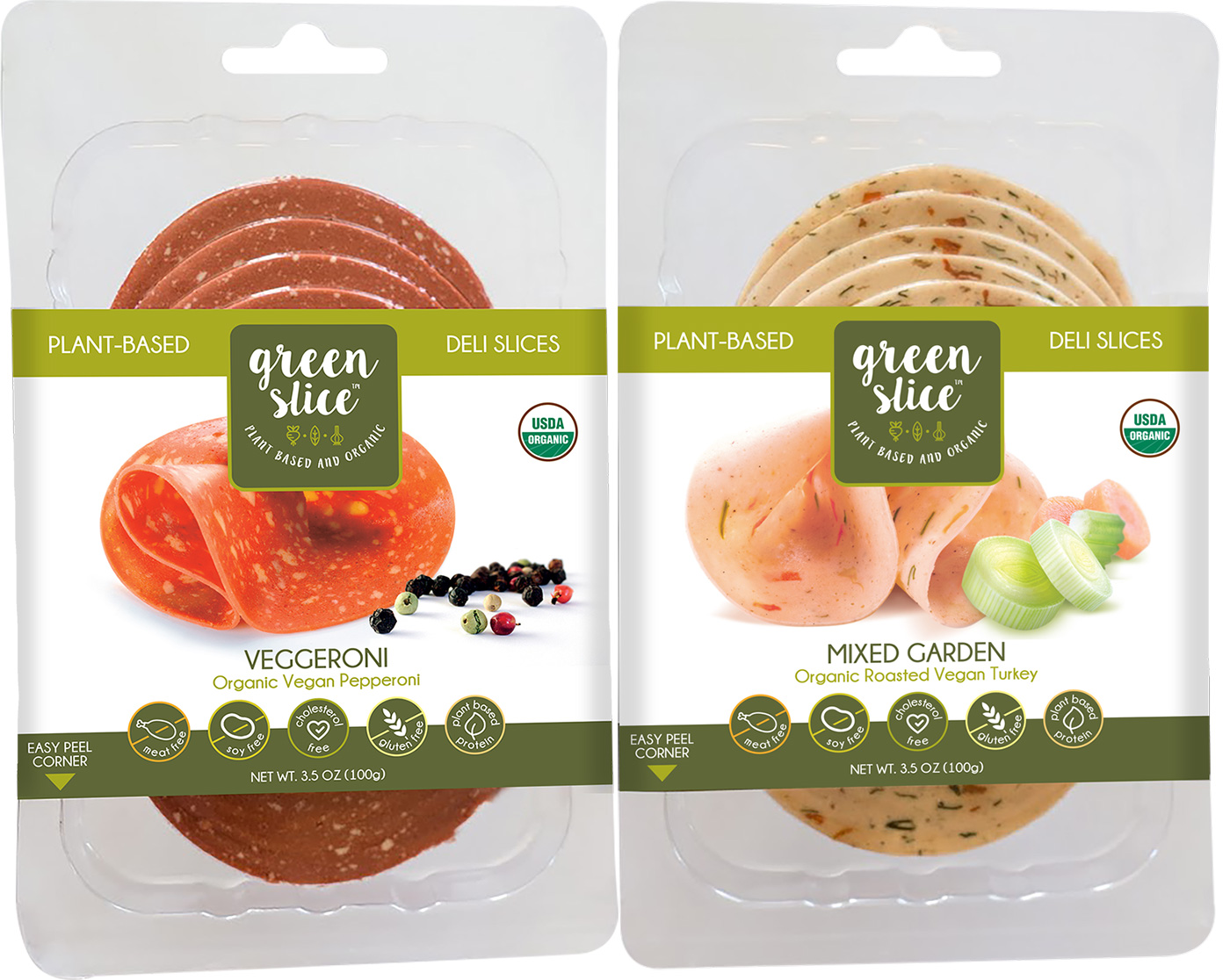 02 What obstacles did you face along the way?
Green Slice is made for adults and children by a mother-and-daughter duo — not by a multi-million dollar corporation. It's hard to find high-quality plant-based foods, which is why we worked hard to create meat-free alternatives that look and taste like the real thing, except a whole lot healthier!
Our biggest obstacle was educating people without the benefit of a large marketing budget. Still, we managed to pull it off. Now, customers know our foods taste great without the use of soy and gluten, unlike most other meat alternatives.
03 What lessons do you have for other entrepreneurs?
This journey is yours. Enjoy every little moment.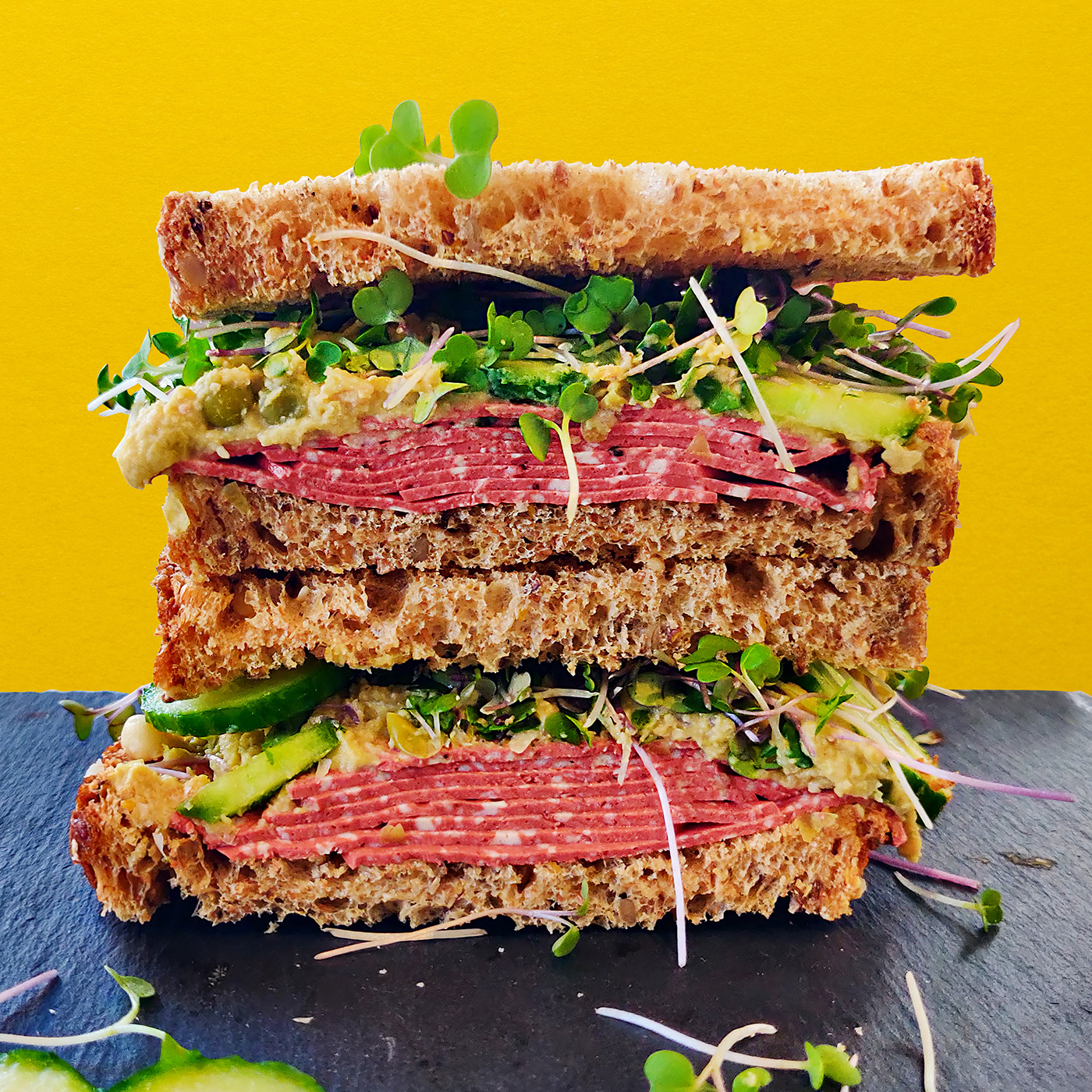 04 What's on the horizon for Green Slice?
At Green Slice, our mission is to provide our community with healthy, organic, plant-based foods made with the cleanest ingredients for everyone to enjoy. In the next couple of months, all of our foods will be allergen-free with even cleaner ingredients. We also have some exciting new products in the pipeline.
05 How do you keep work/life balance? What drives/inspires you?
What originally started as a ski trip to Vermont ended up turning into the best business venture. My husband and I "lost our hearts" to the Green Mountains and ended up relocating here in 2010. The mountains are always calling us to go skiing, mountain biking, kayaking, or hiking with our two rescue dogs. In the summer, we grow a vegetable garden. Everyone who walks through a garden or hikes a mountain ridge can see not only greenery, but the very elixir of life that the plant world has given us. This made me change the way I think about food and abandon the idea that you must eat meat every day to have a well-balanced, healthy diet.
Working in the mountains has helped improve my productivity and well-being. It's also been incredibly rewarding to create Green Slice with the help of my daughter by my side. Francisca has helped me every step of the way, whether it's tasting, product naming, choosing our designs, or (her favorite part) starring with her mommy in a local TV commercial!