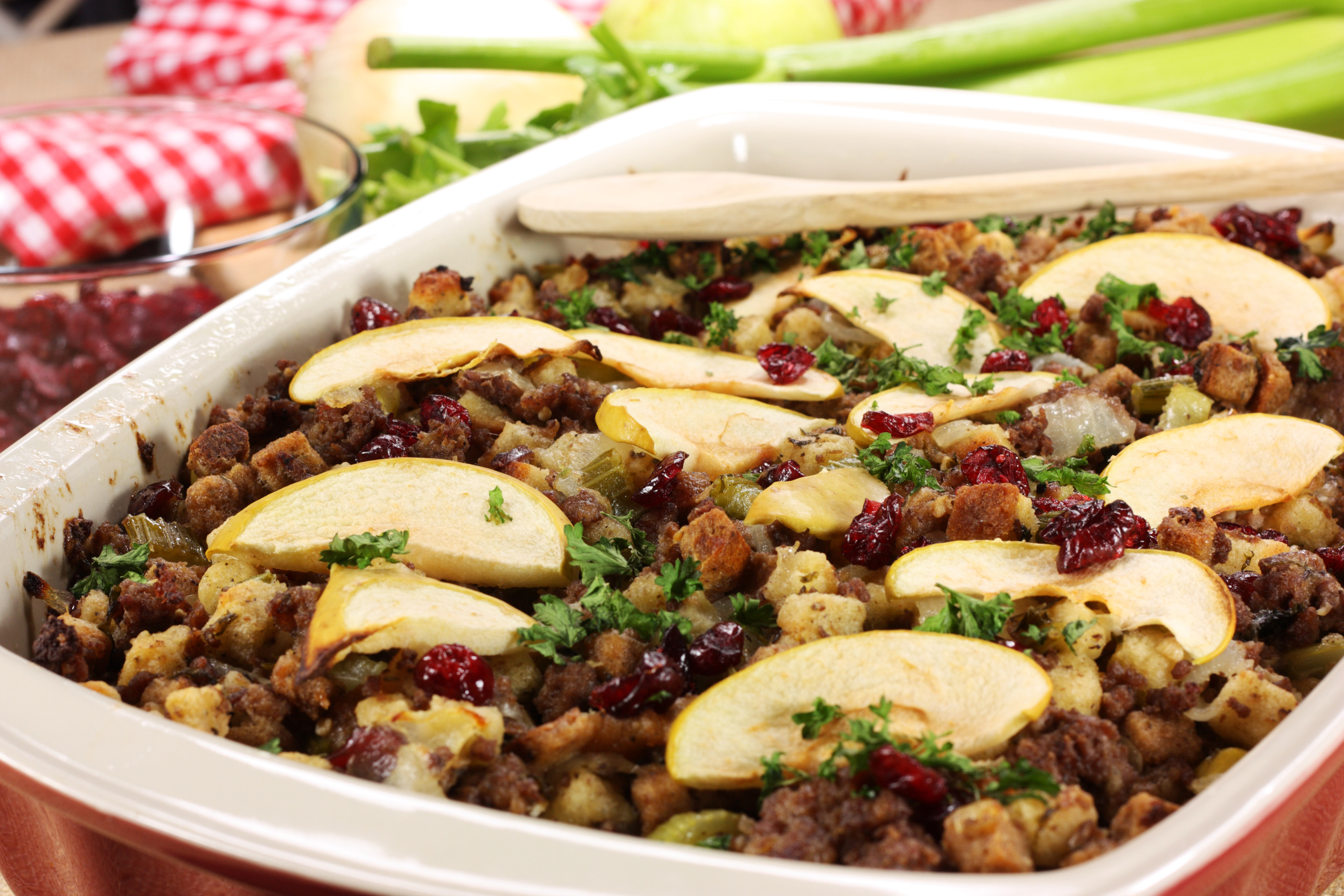 Apples and cranberries are the perfect fall fruits to sweeten up your stuffing!
Ingredients
1 loaf of day-old bread, cut into small cubes

2 tablespoons butter

1 onion, diced

2 celery stalks, diced

2 apples, cored and diced

1 cup fresh, frozen, or dried cranberries

1/2 cup chicken or vegetable broth

1 tablespoon fresh rosemary, chopped

salt and pepper to taste
Directions
Preheat your oven to 350°F.

Heat the butter in a large skillet over medium heat. Add diced onions and celery and sauté until softened. This should take about 5 minutes.

Add the diced apple and cook for another 2 to 3 minutes, until slightly softened.

Add fresh or frozen cranberries and cook for another 2 to 3 minutes.

Remove the skillet the heat and stir in fresh rosemary and sage.

In a large bowl, combine the bread cubes with the onion mixture, making sure that all of the bread is coated and the ingredients are evenly distributed.

Add chicken or vegetable broth to the mixture and stir until all the bread is moistened.

Season with salt and pepper to taste.

Transfer the stuffing to a large baking dish, cover it with foil, and bake for 30 minutes.

After 30 minutes, remove the foil and bake the stuffing for another 15 to 20 minutes, or until it is lightly browned on top and crispy around the edges.

Remove it from the oven and serve immediately.