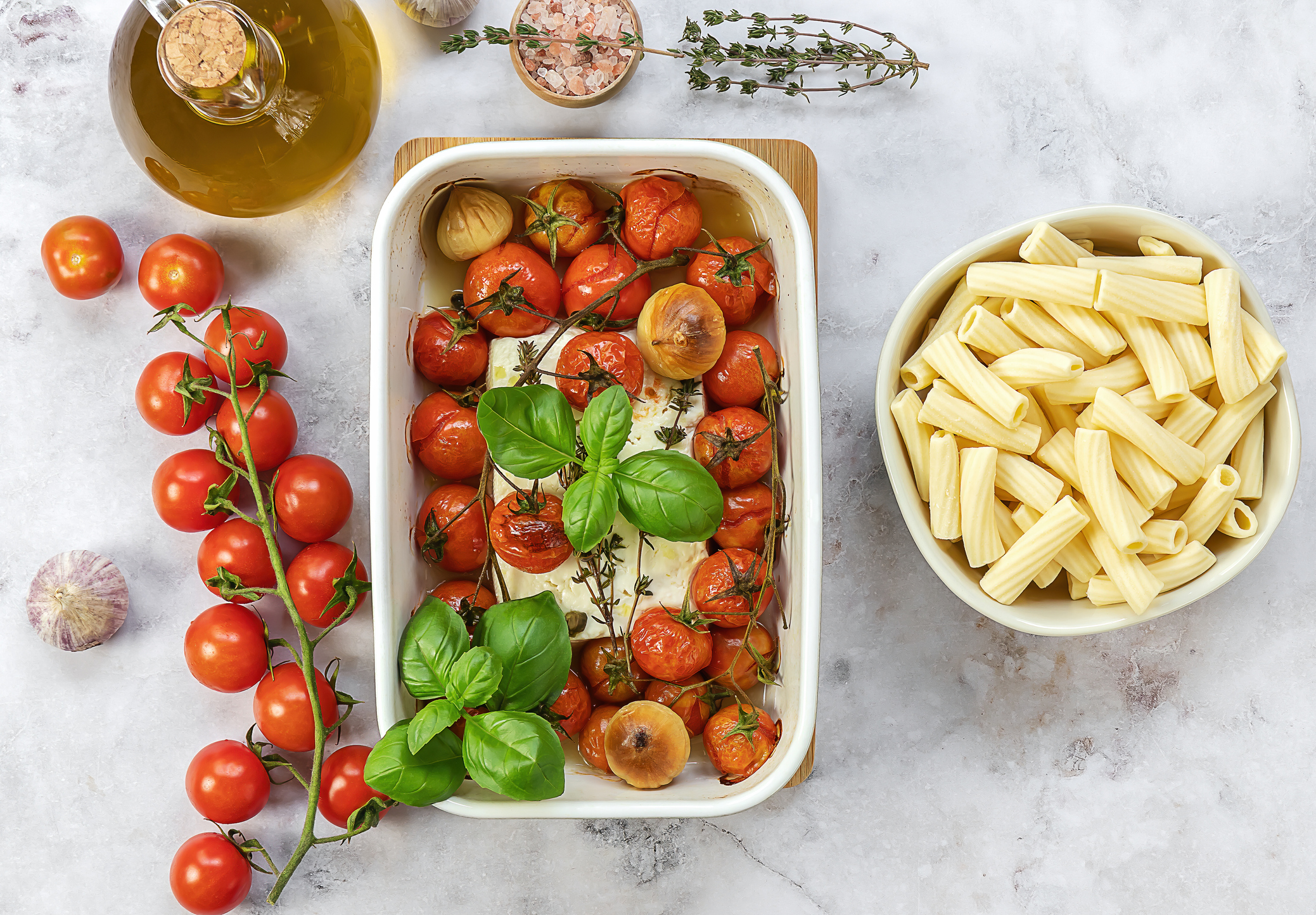 Creamy, dreamy, and decadent, it doesn't get better than baked feta! Since feta cheese is known for its strong and rich flavor, roasted tomatoes add some acidity and balance. This easy-to-make appetizer can be paired with everything from crisp crostinis to fresh veggies like asparagus and red bell pepper.
Ingredients
16 ounces cherry or grape tomatoes

1 small red onion chopped

3 cloves garlic

1/2 cup extra virgin olive oil

1 block (8 ounces) feta cheese

2 sprigs fresh rosemary (or 1 teaspoon dried rosemary)

Handful fresh basil

10 ounces pasta of choice

Kosher Salt

Freshly cracked black pepper
Optional Ingredients
Directions
Preheat the oven to 400°F.

In a baking dish, add cherry tomatoes, rosemary, garlic, onion, feta, extra virgin olive oil, salt, black pepper, and red pepper flakes. Using your hands, mix to coat in seasonings.

Place in the oven and bake for 30-40 minutes, until tomatoes have burst and the feta is golden brown.

As it bakes, cook your pasta according to the package instructions. Drain water, retaining about 1/2 cup of pasta water.

Remove from the oven and add torn basil leaves. Using a spoon, combine into a sauce, adding a splash of reserved pasta water as needed.

Add pasta and stir until combined.

Enjoy!