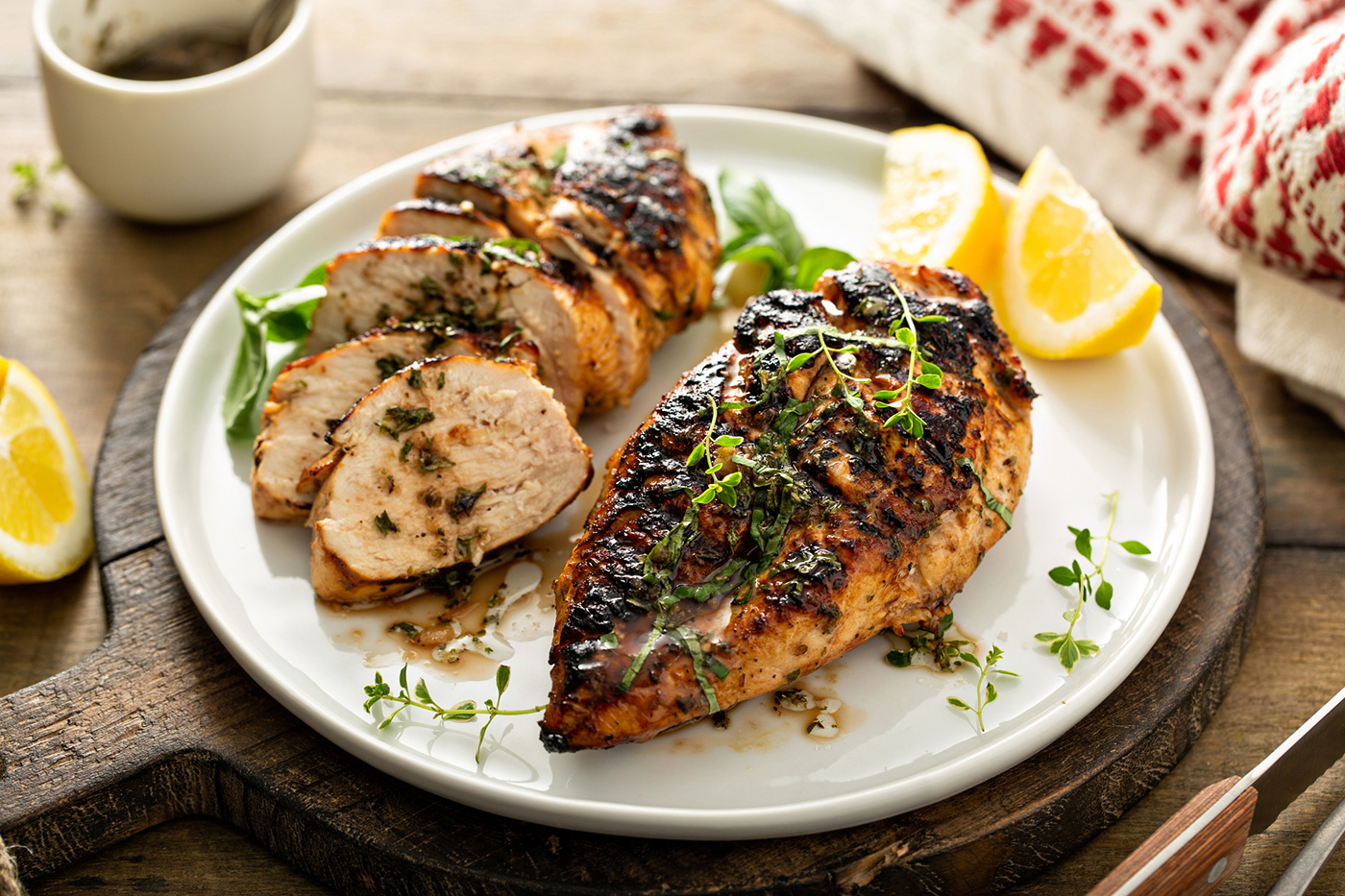 Welcome to tonight's dinner, where we are featuring a delicious and flavorful balsamic chicken breast recipe. This dish is the perfect combination of tender chicken breast, and tangy balsamic glaze. Whether you're cooking for a family dinner or hosting a dinner party, this recipe is sure to impress. So sit back, relax, and get ready to indulge in a mouthwatering meal that will have everyone asking for seconds.
Ingredients
4 boneless, skinless chicken breasts

1/2 cup balsamic vinegar

1/4 cup olive oil

3 cloves garlic, minced

2 tablespoons honey

1 tablespoon Dijon mustard

1/2 teaspoon salt

1/4 teaspoon black pepper
Directions
In a small bowl, whisk together the balsamic vinegar, olive oil, minced garlic, honey, Dijon mustard, salt, and black pepper to create the marinade.

Place the chicken breasts in a shallow dish or plastic bag, and pour the marinade over them. Make sure that the chicken is coated with the marinade on all sides.

Cover the dish or seal the bag and marinate the chicken for at least 1 hour or up to 4 hours in the refrigerator.

Preheat your oven to 400 degrees F.

Remove the chicken breasts from the marinade and place them on a baking sheet lined with parchment paper or in a baking dish.

Bake the chicken breasts for 20-25 minutes or until they are fully cooked through and no longer pink in the middle. You can also grill the chicken breasts on a grill over medium-high heat for 6-8 minutes per side.

Serve the Balsamic Chicken Breasts hot with your favorite vegetables, rice or salad, and enjoy!