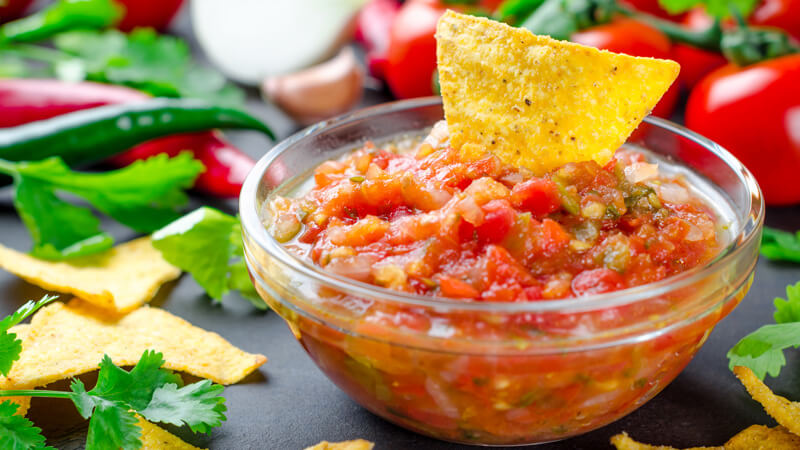 Summer means grilling season, backyard barbecues, and outdoor eating. It also means you're going to need some tasty snacks to tide you over while everything's cooking.
While you bask in the sun (with ample SPF, of course), treat yourself to some chips and salsa. Or tacos and salsa. Or veggies and salsa. Or pretty much anything + salsa!
Getting hungry? Dip into one of our favorite summer salsa recipes.
Ingredients
6 Roma tomatoes

1/2 large white onion diced

1 clove garlic minced

1 jalapeño seeded

1 bunch cilantro

1 lime

Cumin

Salt & pepper
Directions
Dice Roma tomatoes. For a drier salsa, add salt and let sit for 15 minutes before draining the liquid and adding to the bowl.

Add diced white onion, diced jalapeño, minced garlic, and finely chopped cilantro to a bowl. Add Roma tomatoes. Season with lime juice, salt, pepper, and a pinch of cumin.

Serve!