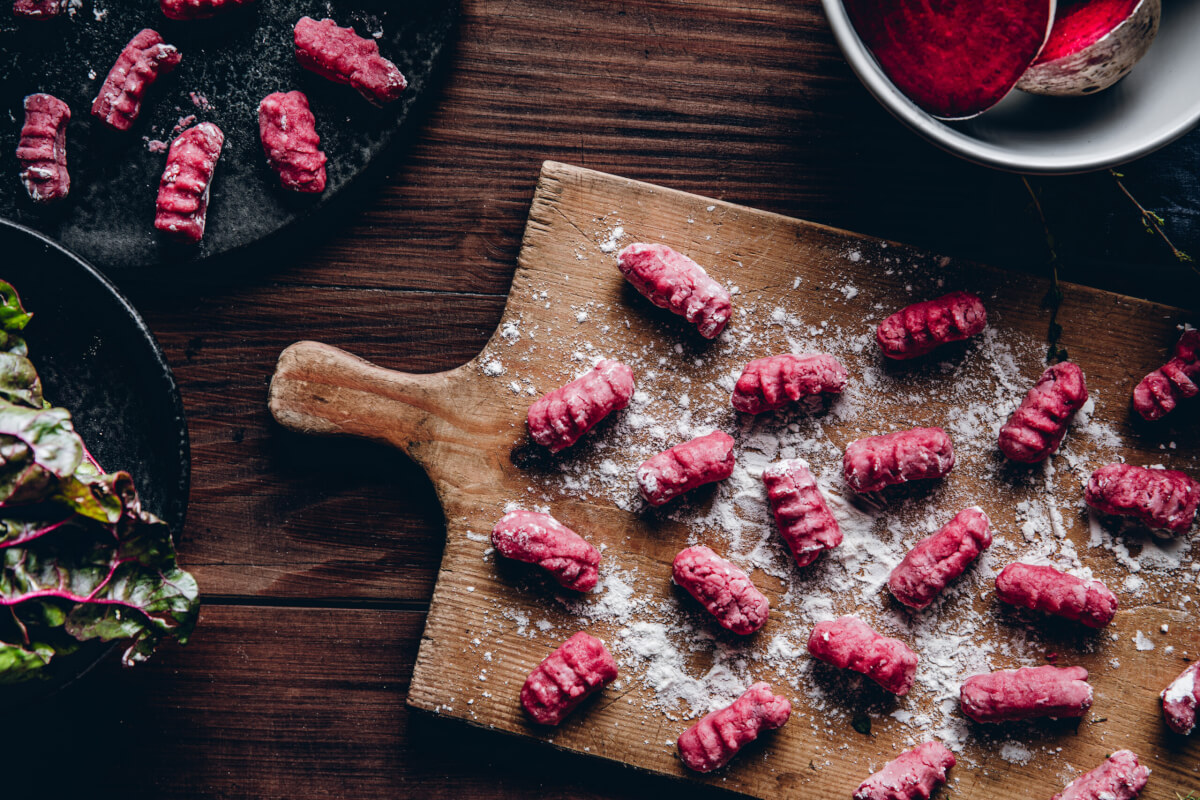 <p>Don&rsquo;t let the pillowy texture fool you&mdash;achieving restaurant-quality gnocchi at home is a breeze. Gnocchi, or the singular gnocco, are potato-based pasta bites smothered in a delicious, creamy sauce. Gnocchi is as versatile as it is tasty. Making them at home has never been easier.</p> <p>While some recipes will insist you need a gnocchi board, the classic fluffy texture and ribboned appearance can be achieved with a simple kitchen staple: a fork.</p>
Ingredients
4 large russet potatoes

1/4 cup puréed vegetables (spinach, kale, beets, etc)

2 cups all-purpose flour, more for work surface

1 large egg

2 teaspoons sea salt
Directions
Peel potatoes and chop evenly. Similar sizes will allow for even cooking time. Add to a pot and cover with water. Boil until tender, about 30-40 minutes.

Immediately mash or pass through a potato ricer into a large bowl. Use a fork to ensure there are no lumps.

Once smooth, add flour, salt, puréed vegetables, and egg. Combine.

Sprinkle the work surface with flour. Place the dough on the work surface and knead until soft, roughly 2-3 minutes.

Divide the dough into equal pieces, rolling out into ropes, about 1/2 inch thick.

Use a sharp paring knife to cut into 1/2 inch pieces. Roll the gnocchi across the back of a fork to give it the characteristic grooves.

Cook gnocchi in a large pot of salted water until they float, about 2 minutes.

Coat in sauce and enjoy.