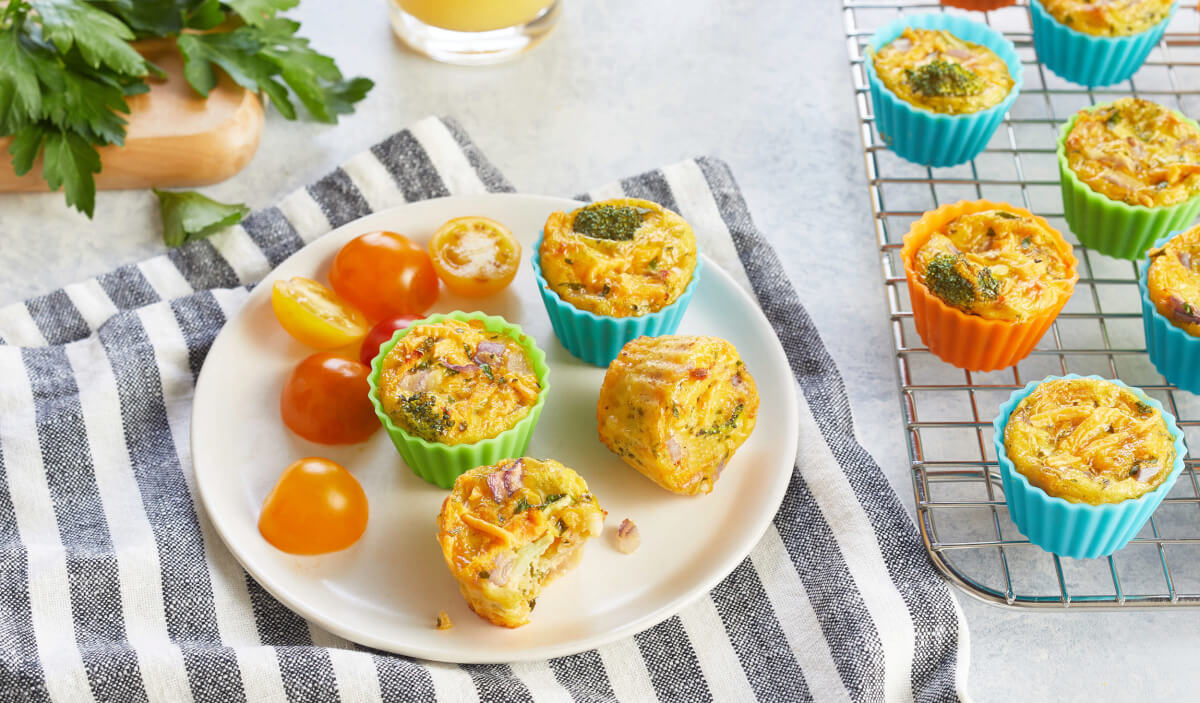 Ingredients
1 12oz bottle JUST Egg

1 cup onion diced small

1 1/2 teaspoons garlic minced

1 1/2 cups broccoli chopped

1/2 cup sweet potato shredded

2 tablespoons fresh parsley minced

3/4 cup plant-based cheese shredded

1/2 teaspoon salt

Freshly ground pepper
Directions
Preheat oven to 350°F and lightly grease a 24-ct mini muffin tin or line with baking cups.

In a large pan over medium heat, sauté onion, garlic, broccoli, and sweet potato until softened, 4-6 minutes. Remove from heat. Once cooled, combine with salt, pepper, parsley, and 1/2 cup of the shredded cheese.

Fill muffin cup about 1/2 of the way with mixture. Shake the bottle of JUST Egg well, then pour it over the fillings in each muffin cup until 3/4 full. It will puff up only slightly when baked. Sprinkle the tops with a bit of the reserved shredded cheese.

Bake for 10-12 minutes until set (no longer liquid in the center) and the edges are golden. Remove from oven and let sit for 5 minutes. Use a small, sharp knife to loosen and remove quiches from the pan. Serve warm or at room temperature. Store in the fridge for up to 2 days.