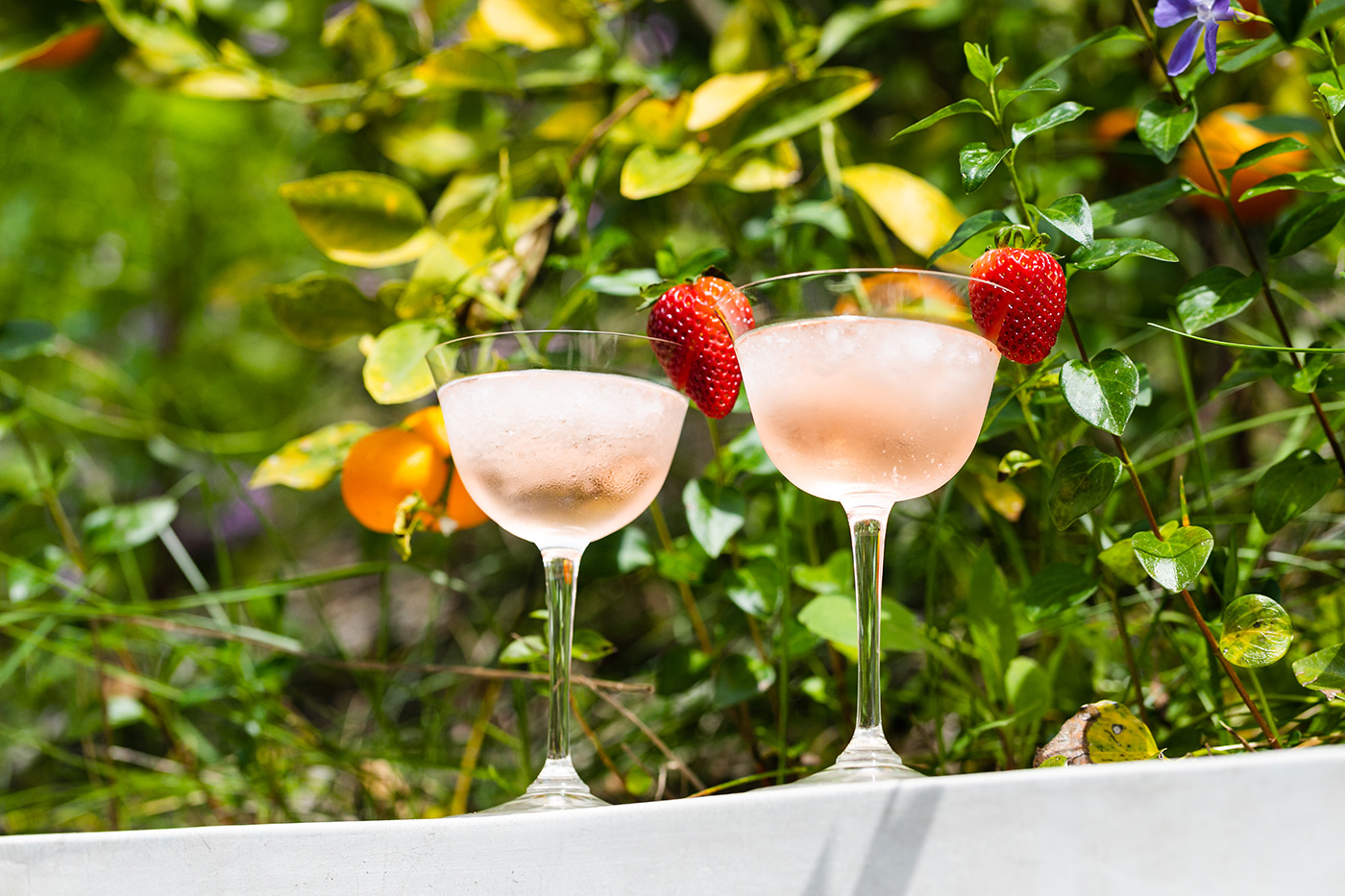 Ingredients
1 bottle of rosé

1 cup frozen strawberries

1/4 cup lemon juice

1/4 cup granulated sugar

1/4 cup water
Directions
Start by blending the frozen strawberries to a puree in a blender until smooth.

Heat water in a small saucepan over medium heat and add granulated sugar to it, stir until the sugar has dissolved completely.

Pour the sugar syrup into the blender containing the strawberry puree. Now add lemon juice and rosé to the blender.

Blend for 30 seconds until smooth consistancy is achieved.

Pour the blended mix into a freezer-safe container.

Freeze for at least 6 hours or until frozen.

Take out and scoop the frozen mixture into glasses.

Garnish with some fresh strawberries and enjoy your delicious frozé.