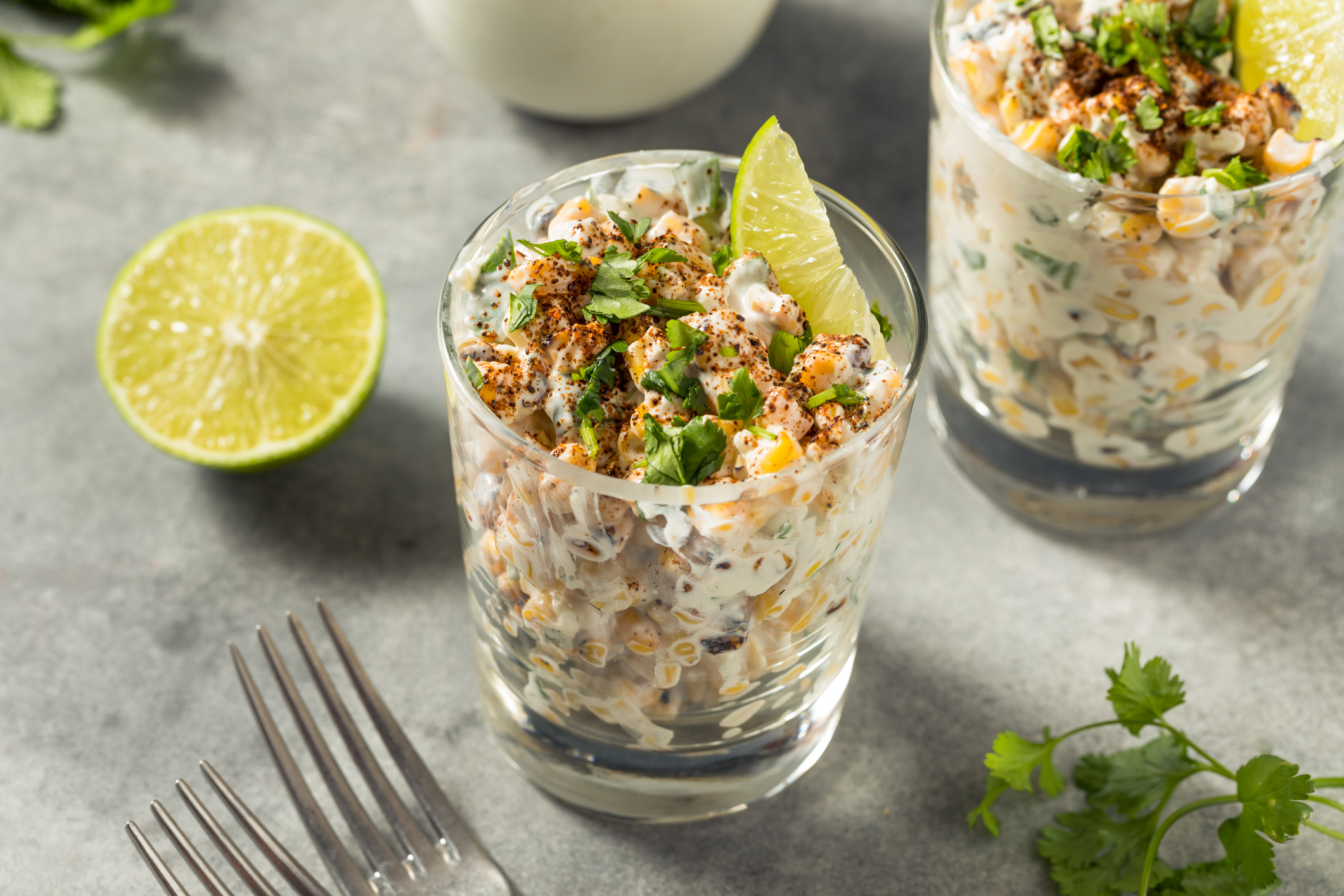 Ingredients
4 ears corn

2 tablespoons sugar

1/4 cup mayonnaise

1/4 cup sour cream

1/2 teaspoon Sriracha

1/2 teaspoon Kosher salt

Lime salt

1/2 cup cotija cheese, or queso fresco, crumbled

1/3 cup cilantro

Chili powder

1 lime cut into wedges
Directions
Pull the outer husks down the ear to the base, and strip away the silk. Fold husks back the way they were, and place in a large bowl of cold water with 1 tablespoon of salt for 10 minutes.

Remove corn from water, and shake off excess. Heat grill to medium. Place corn on the grill, and close the cover for 15 to 20 minutes. Turn every 5 minutes.

Cut corn off the cob. Stand ear of corn up in a bowl, and carefully use a short knife to cut down and shed the kernels off from top to bottom.

Combine mayonnaise, sour cream, Sriracha, kosher salt, and lime salt in a small bowl.

Add corn to Sriracha-mayonnaise mixture, and stir until evenly spread.

Divide into 4 small cups, and top each with queso fresco, cilantro, a sprinkle of chili powder, and a lime wedge.