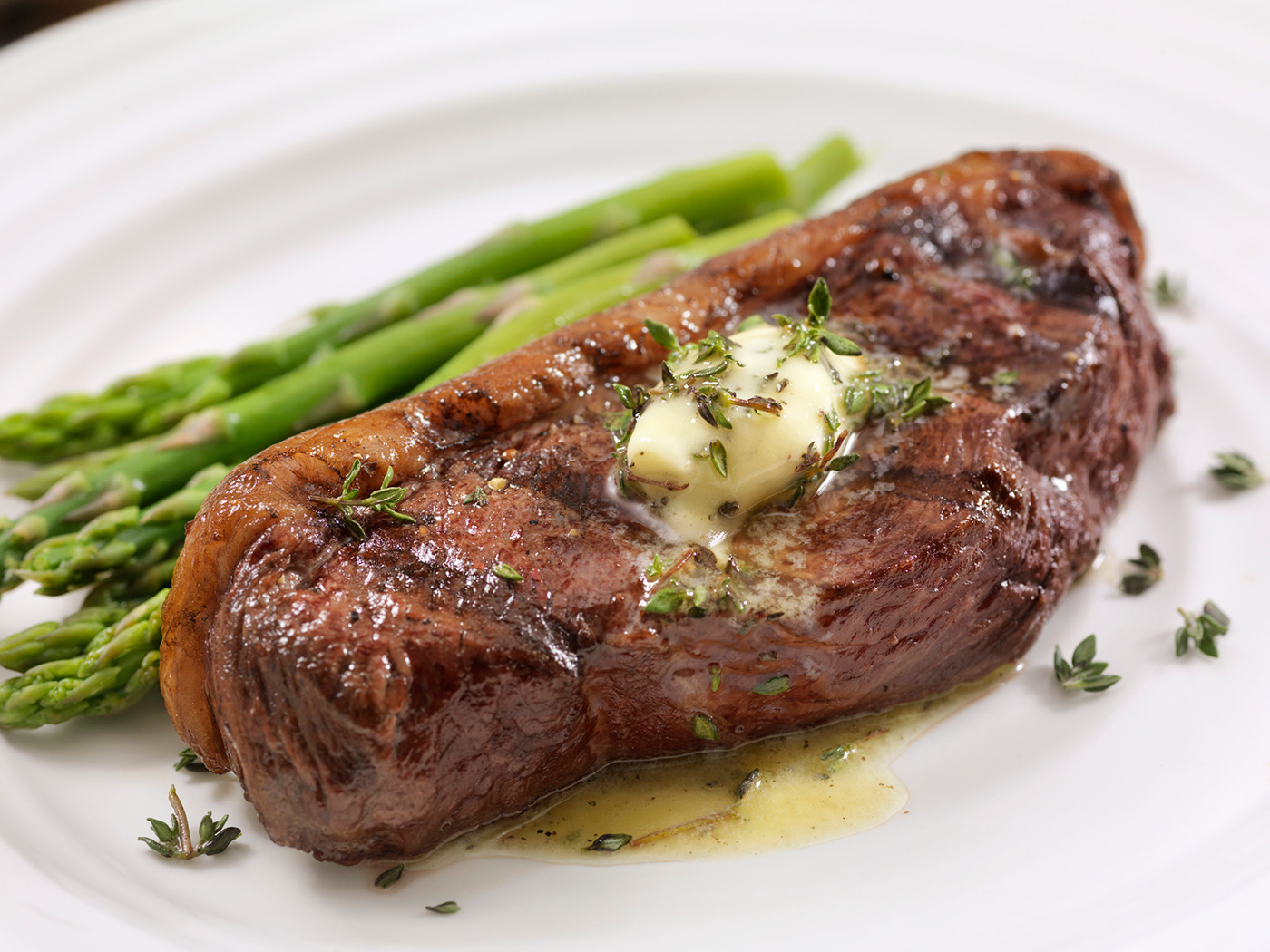 Nothing says summer like a juicy, tender New York steak that's been grilled to perfection. This recipe takes things up a notch by adding a generous amount of garlic butter to the mix, giving it a rich, decadent flavor. Served up with a side of veggies or potatoes, this dish makes for a flavorful meal that's perfect for any occasion.
Ingredients
2 New York Steaks

2 tablespoons olive oil

2 garlic cloves, minced

Salt and pepper, to taste

Fresh parsley, chopped

1/2 cup Butter, softened

2 garlic cloves, minced

Salt, to taste
Directions
In a small bowl, mix the butter, minced garlic, and salt. Once mixed, place it into the fridge for about 30 minutes.

Preheat grill on high heat.

Rub the steaks with olive oil, minced garlic, salt and pepper.

Reduce the heat of the grill and cook the steaks for 4 to 6 minutes on each side or until each side is nicely browned.

Remove the steaks from the grill and allow them to rest for 5 minutes.

Once rested, slice each steak and spoon the garlic butter over each steak.

Garnish with fresh parsley.

Serve Grilled New York Steak with Garlic Butter while they are still hot and enjoy the succulent flavors of this delicious dish.