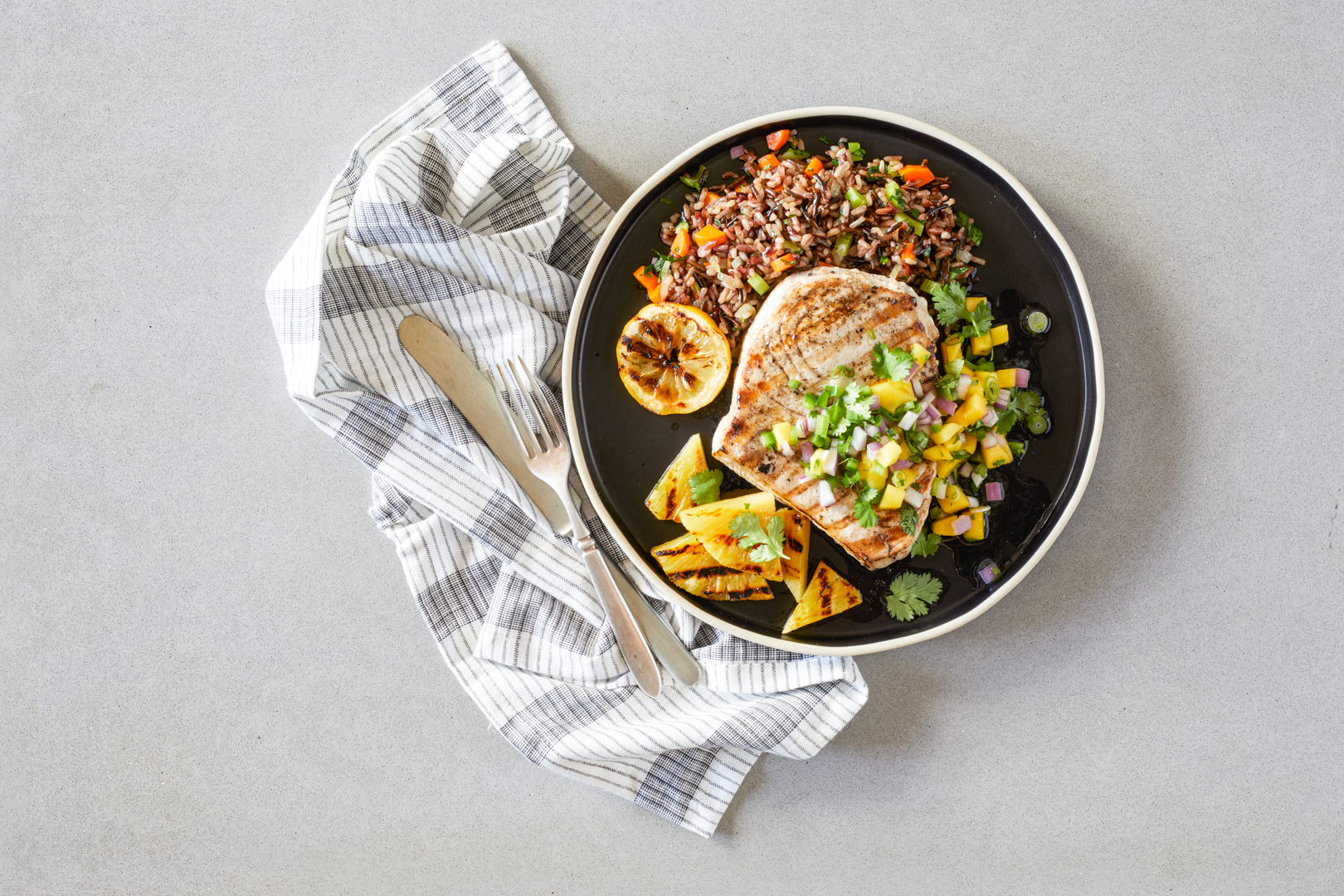 Ingredients
Mango Salsa
1 whole mango peeled, pitted & sliced

1 small red onion peeled & diced

1 bunch cilantro chopped

1 bunch green onions chopped
Optional Ingredients
Main Dish
8 ounces wild rice

2 tablespoons olive oil

1 large carrot peeled & diced

2 ribs celery diced

1 medium shallot peeled & diced

1 1/2 pounds swordfish, cut into 4 steaks

1/2 pineapple, cored & sliced into rings

Salt & pepper, to taste
Directions
Mix all salsa ingredients and season with salt and pepper to taste. Add jalapeños for heat, if desired. Chill until ready to serve.

Cook the wild rice according to package directions.

Heat the olive oil in a large skillet. Sauté the carrots, celery and shallots. When the vegetables are translucent, add the cooked wild rice and salt and pepper to taste. Cook until rice is warm.

Set the grill to medium-high heat. Grill the swordfish and pineapple for 5 to 8 minutes (flipping halfway through). When done, swordfish should flake easily with a fork. Grill the pineapple just until you get some good grill marks on each side.

Scoop rice onto four plates, top with grilled swordfish and a dollop of mango salsa. Garnish with grilled pineapple.