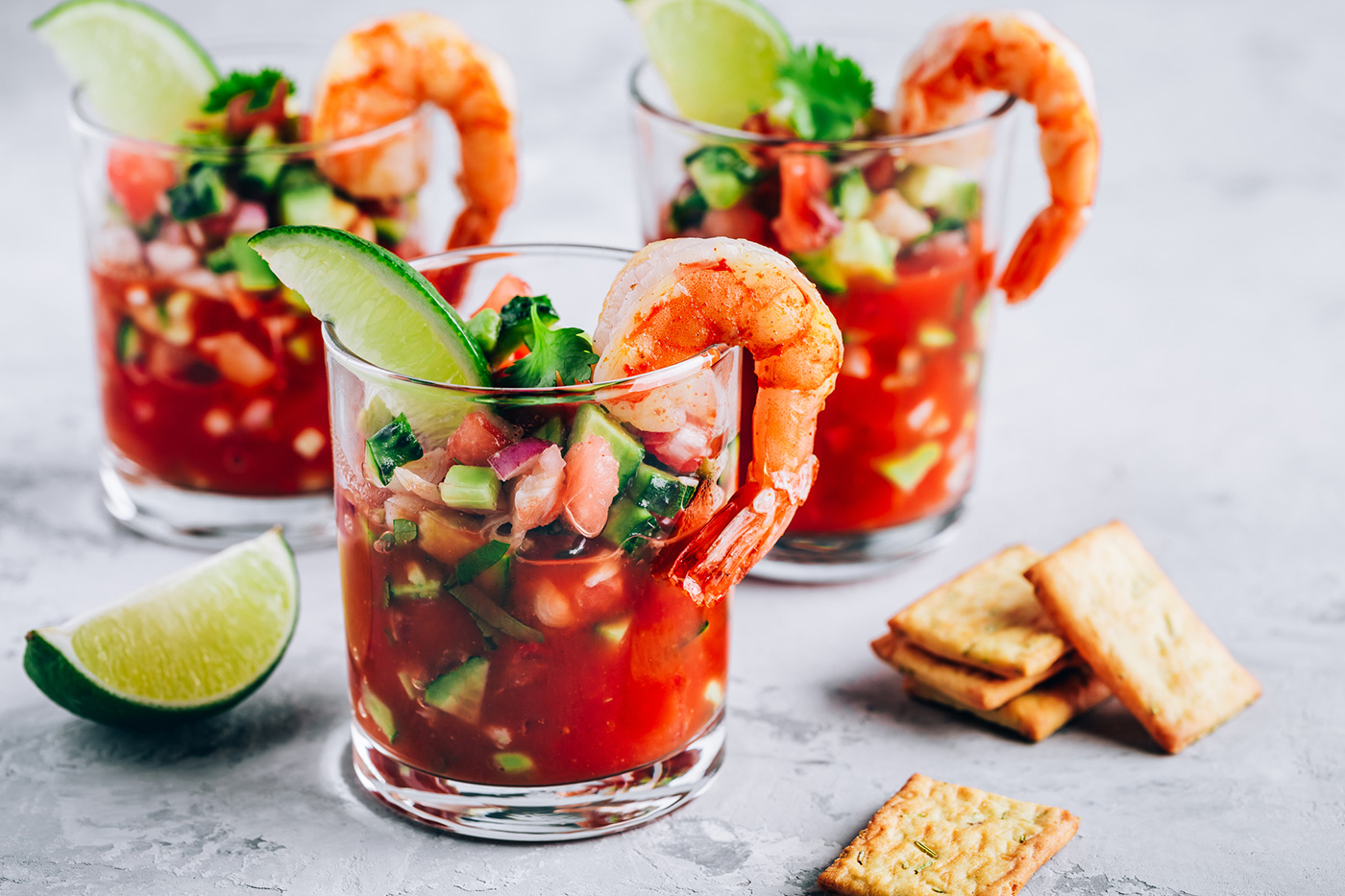 Hatch peppers add the perfect kick to a classic shrimp cocktail! This zesty seafood dish is a summer favorite that can be enjoyed alongside crisp tortilla chips or crackers.
Ingredients
1 pound cooked shrimp, deveined and peeled

2 cups tomato juice

2 tablespoons lime juice

1 tablespoon Worcestershire sauce

1/4 cup ketchup

1/4 cup Hatch peppers, minced

1/4 cup red onion, chopped

1/4 cup cilantro, chopped

Salt and pepper to taste
Directions
In a large mixing bowl, combine the tomato juice, lime juice, Worcestershire sauce, ketchup, hatch peppers, red onion, cilantro, salt, and pepper. Stir well.

Add the cooked shrimp to the mixture and toss until fully coated.

Cover the bowl and refrigerate for at least 1 hour before serving.

Serve the shrimp cocktail on individual plates, small cups or bowls, garnished with lime wedges and additional cilantro.