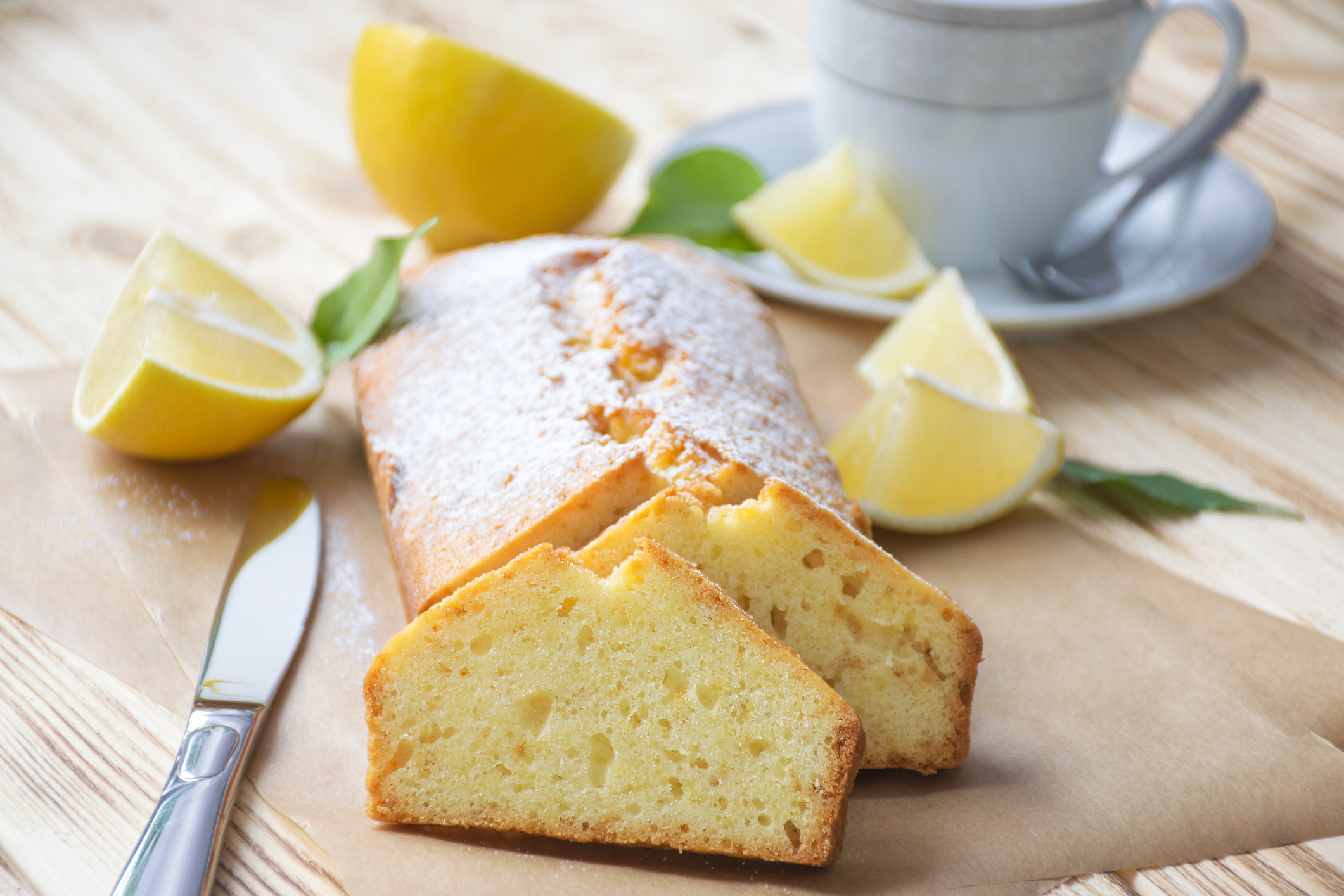 This dense, moist cake is bursting with the fresh and zesty flavor of lemons.  Made with simple ingredients and of course, plenty of fresh lemon juice and zest. It's the perfect balance of sweet and tart, making it a timeless classic for any occasion.
Ingredients
2 all-purpose flour

1 baking powder

1/2 baking soda

1/2 salt

1/2 unsalted butter softened

1 1/2 granulated sugar

3 large eggs

2 lemon zest

2 lemon juice

1/2 buttermilk
Optional Ingredients
powdered sugar for dusting on top
Directions
Preheat the oven to 350°F and grease a 9x5 inch loaf pan.

In a medium bowl, whisk together the flour, baking powder, baking soda, and salt.

In a separate large bowl, cream together the softened butter and granulated sugar until light and fluffy.

Beat in the eggs, one at a time, until well incorporated.

Stir in the lemon zest and lemon juice.

Gradually mix the dry ingredients into the wet ingredients, alternating with the buttermilk, in three additions, starting and ending with the dry ingredients.

Pour the batter into the prepared loaf pan and smooth the surface with a spatula.

Bake the pound cake in the preheated oven for 50-60 minutes or until a toothpick inserted into the center comes out clean.

Allow the cake to cool in the pan for 10 minutes, the run a knife along the edges to loosen it and remove it from the pan.

Let the pound cake cool completely on a wire rack before slicing and serving.

Sprinkle powdered sugar on top before serving, if desired.

Enjoy!