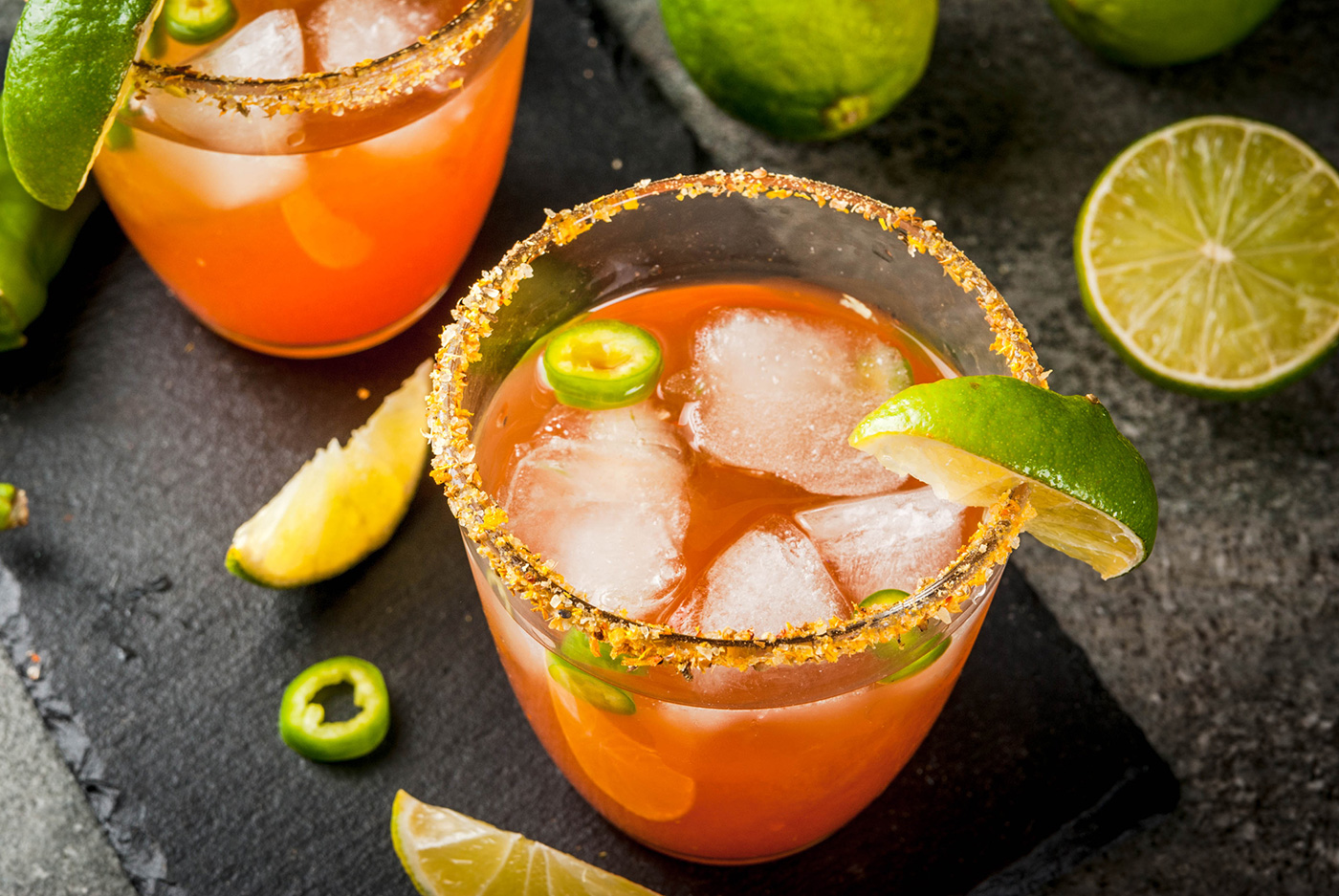 Looking to spice up your summer sipper? Hatch peppers can be used to balance the natural acidity in a Michelada, making it perfect for sipping poolside at your next outdoor BBQ.
Ingredients
1 can or bottle of a light Mexican beer (such as Corona or Modelo Especial)

1 shot of tequila

1/2 cup tomato juice

1/4 cup freshly squeezed lime juice

1 Hatch pepper, seeded and chopped (can use canned Hatch peppers if fresh ones are unavailable)

1 teaspoon Worcestershire sauce

Salt and pepper to rim the glass (optional)
Directions
Cut off the stem of the Hatch pepper and slice it in half lengthwise. Remove the seeds and chop the pepper finely.

Combine tomato juice, lime juice, Worcestershire sauce, and the shopped Hatch pepper in a pitcher.

Rim a glass with salt and pepper (optional)

Add ice to your glass before pouring in the beer and tequila.

Add the Hatch pepper mixture into the glass, stirring to combine.

Garnish with fresh Hatch peppers and lime wedges before serving.