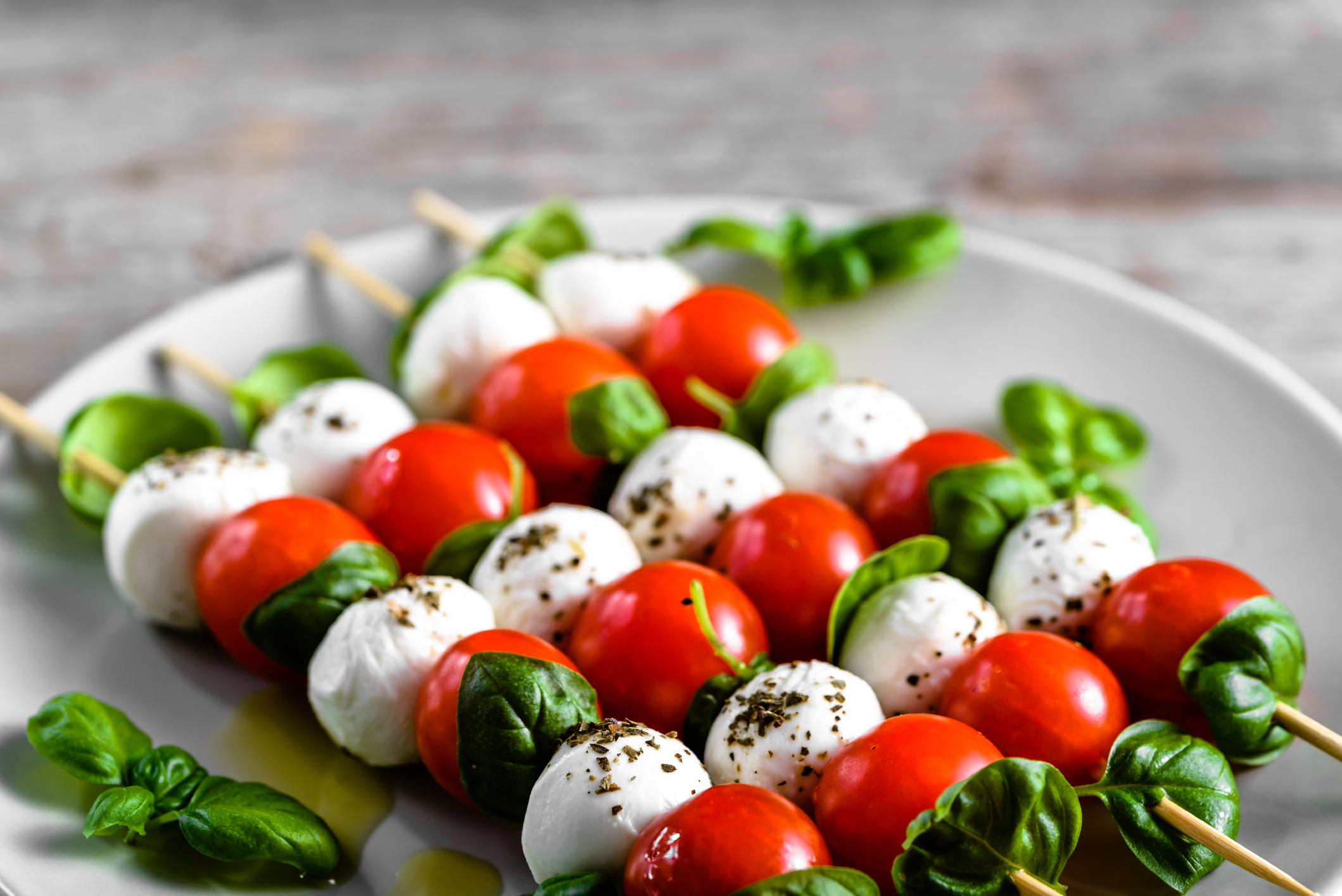 Ingredients
12 slices Genoa Salami

12 fresh mini mozzarella balls

2 large tomatoes diced

2 tablespoons olive oil

2 tablespoons balsamic vinegar

1 bunch fresh basil finely chopped

Kosher salt & black pepper to taste
Directions
Preheat oven to 375°F.

Place one slice of salami in each muffin indent. Bake for 10-15 minutes or until salami is crispy.

As it bakes, add chopped tomatoes, finely chopped basil, balsamic vinegar, olive oil, salt, and pepper to a bowl. Stir to combine.

Remove from oven and let cool.

Add mozzarella and top with dressing mixture. Enjoy!