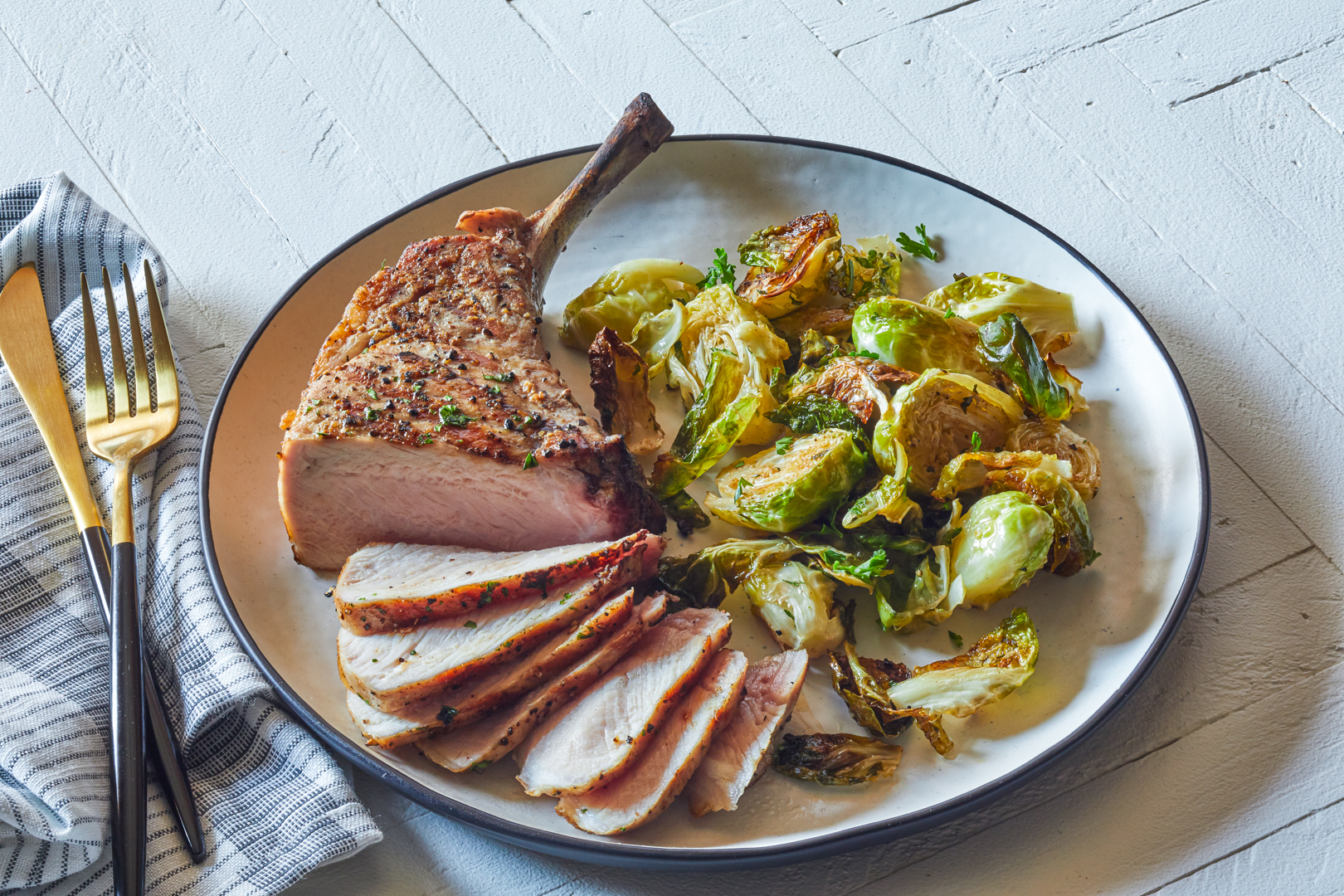 Ingredients
4 Tomahawk pork chops

2 kosher salt

2 ground pepper

1 onion powder

1 garlic powder

Cooking spray

2 packs Bristol Farms Garlic Herb Butter
Directions
Coat each pork chop evenly and place them back in the refrigerator for 1 to 2 hours before cooking.

Fire up the grill and bring it to medium-high heat.

As the grill heats up, remove your pork chops from the fridge and allow them to sit at room temperature for about 20 minutes.

Spray each pork chop with a small amount of cooking spray and place them directly on the grill.

Cook each side of the pork chops for about 5 minutes per inch of thickness, or until the internal temperature reaches 150°F.

Let the pork chops rest for about 10 minutes and then top with our garlic herb butter.