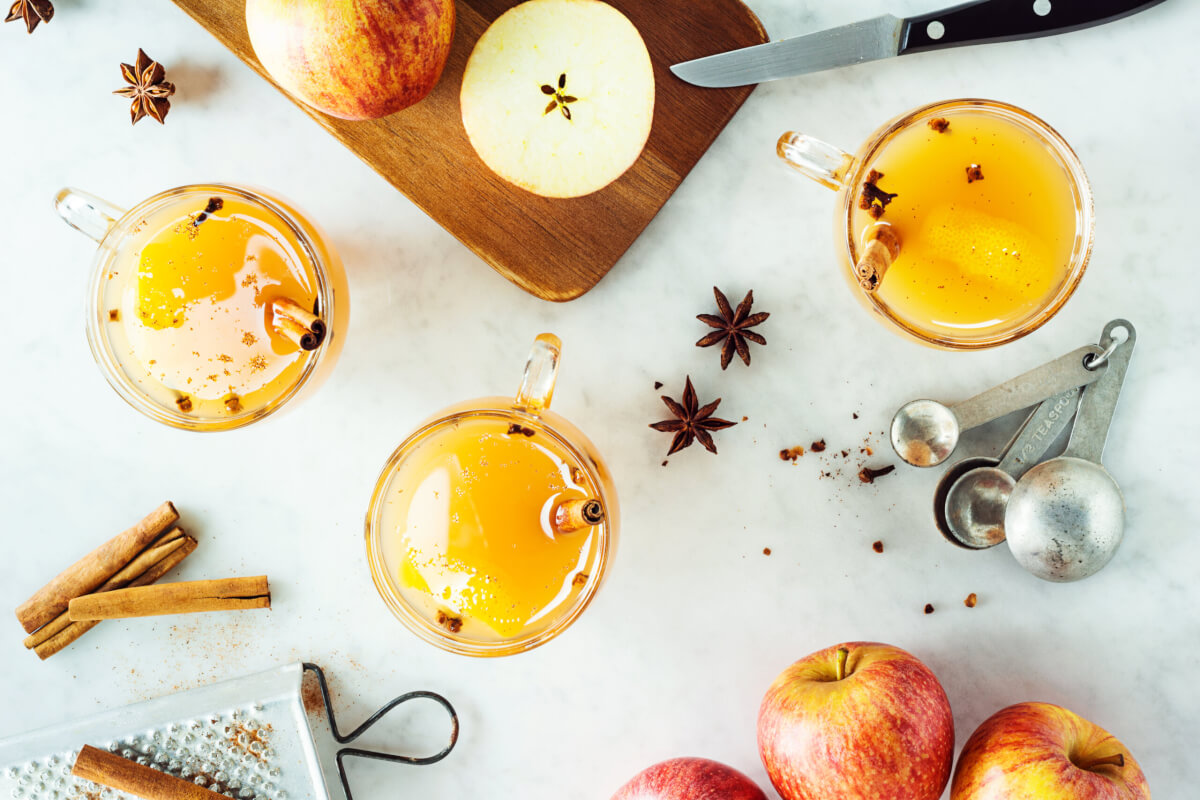 When the weather turns cold, there is nothing like a hot drink to warm your bones and enjoy the magic of the season.
We've gathered our favorite hot seasonal sips- to help take the chill off.
Ingredients
10 apples, cored and quartered (sweet varieties like honey crisp, gala, fuji, etc.)

4 cinnamon sticks

1 orange, zested

1 cloves

1 nutmeg or 1 tsp ground nutmeg

1 black peppercorns

1 inches fresh ginger root or 1 tsp ground ginger

16 water (roughly)

1/2 brown sugar or maple syrup (for sugar-free, use stevia or monk fruit to taste)
Directions
Over low heat, add cinnamon, cloves, nutmeg, and peppercorns to a large pot. Toast lightly until fragrant.

Add apples, ginger, sweetener, and water (to cover the apples). Stir vigorously. Bring to a boil.

Once at a boil, cover, lower to medium heat, and let simmer for 1 hour.

After one hour, uncover. Using a potato masher or wooden spoon, mash the apples until broken up into small pieces. Cover and simmer for 1 hour.

Remove cover and strain through a fine-mesh sieve using a spoon.

Enjoy hot with a sprinkle of cinnamon on top.