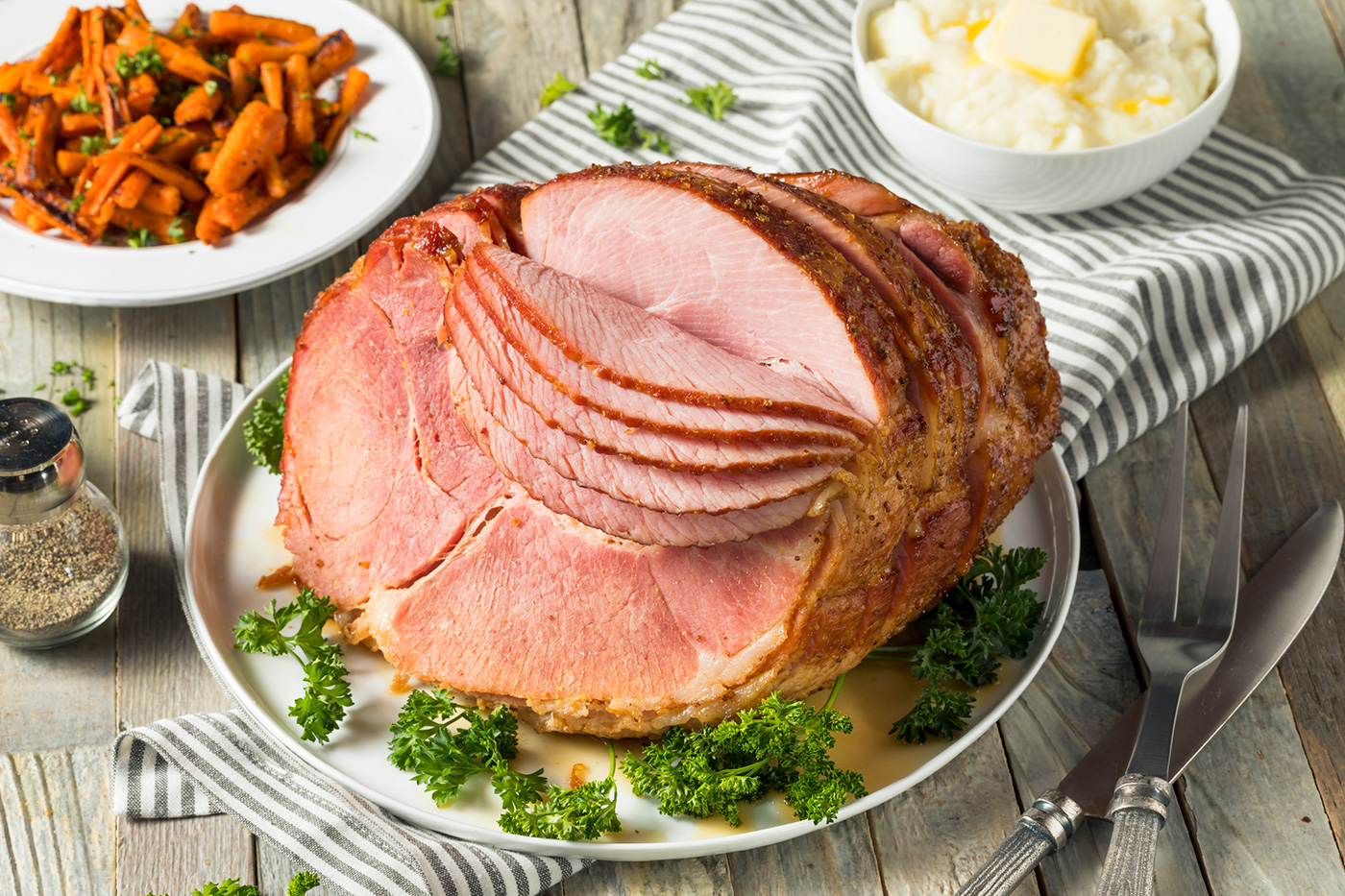 Holiday ham is an undoubted classic, and for good reason! With tender, juicy meat complemented by a sweet glaze, ham is the perfect entrée to please the whole family. Everyone has their special family recipe, so we're here to share our favorite!
Ingredients
1 8-10 lb ham

1 1/4 cups packed brown sugar

1/3 cup pineapple juice

1/3 cup honey

1/3 large orange, zested and juiced

2 tablespoons Dijon mustard

1/4 teaspoon ground cloves

Pinch salt & pepper
Directions
Preheat the oven to 325°F. Place ham in a roasting pan.

In a small saucepan, combine brown sugar, pineapple juice, honey, orange juice, orange zest, Dijon mustard, and ground cloves. Bring to a boil, reduce heat, and simmer for 5 to 10 minutes. Set aside.

Bake ham in a preheated oven uncovered for 2 hours. Remove ham from the oven, and brush with glaze. Bake for an additional 30 to 45 minutes, brushing ham with glaze every 10 minutes.